Global home retailer Williams-Sonoma, Inc. has announced the appointment of Day Kornbluth as its new President of West Elm.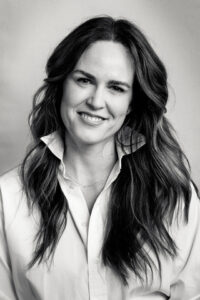 Kornbluth is an established leader in retail and in the home business, building brands through product and digital innovation. She most recently served as the Global Brand President of Ralph Lauren Home.
In her new role as President of West Elm, Kornbluth's expertise will help expand West Elm's brand reach while strengthening the brand's core values of bringing inspiring and sustainable product design at a great value to customers. Kornbluth will report to Laura Alber and join the brand on 3 April 2023.
Day Kornbluth said: "The strength of the West Elm brand represents an incredible opportunity. I am thrilled to be joining this talented team and build on the strong foundations of this business to drive growth."
"Day's proven track-record and previous success growing home furnishing brands make her the ideal candidate to run the West Elm brand," said Williams-Sonoma, Inc. President and CEO, Laura Alber. "We are proud to welcome Day to the Williams-Sonoma, Inc. family, where her expertise growing brands through product and digital innovation will complement the existing leadership team and take West Elm to the next level."