Bilkis Patel, Director at beds and mattress manufacturer Vogue Beds, talks about the evolution of the company, providing a one stop shop for its customers.
The Vogue Beds Group operates from its head office and factory in Barwell just outside of Leicester. The factory itself was previously one of George Wards shoe factories, one of the UK's largest shoe and boot manufacturers. Some of G Ward's Companies Ledgers books from the 1920's can still be viewed in the factory today.
The Vogue Beds Group started to repurpose the factory in 1993 and have continuously improved and worked on the site for it to become the 60,000sqft centre of manufacturing excellence it is today. The factory now also features its own photography studio, research and development area and Factory Direct shop.
The founder of the Vogue Bed Group Ebrahim Patel has spent all his working life in the bed and mattress industry. He became president of the National Bed Federation (NBF) in 2015. The group is still very family orientated with other members of Ebrahim's family working within the business, including his daughter Bilkis, along with many members of the manufacturing team, which have worked for The Vogue Beds Group of over 20 years.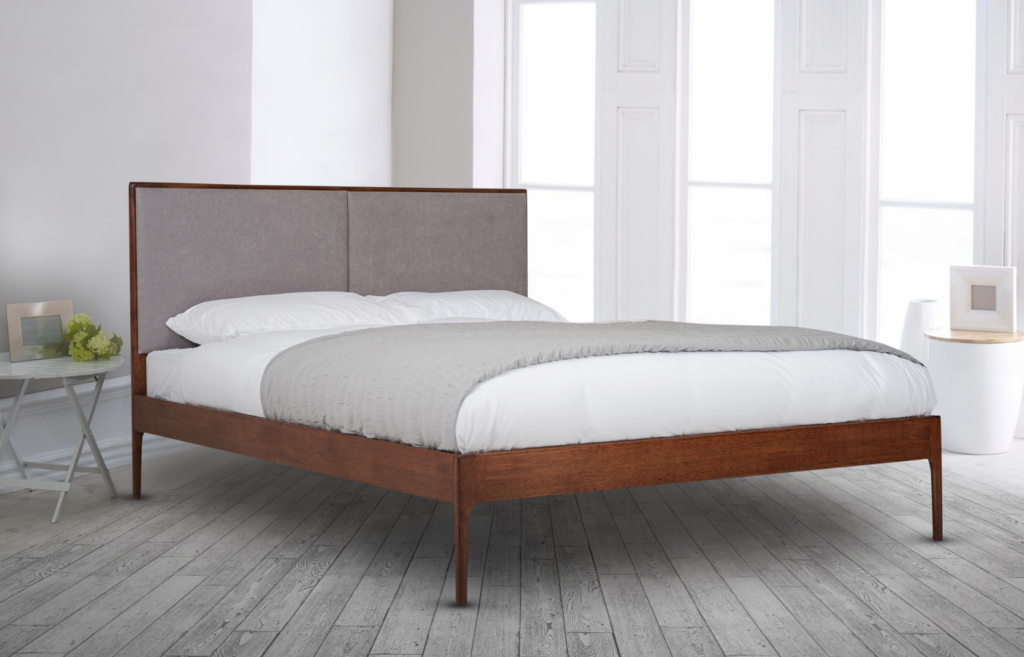 "We have been constantly innovating with different products and ideas ever since the inception of Vogue and have been determined to provide our customers with a place they can buy mattresses and all types of bases and headboards," explains Bilkis.
"We wanted to create a one stop for our customers, giving them the opportunity to have a variety of mattress ranges from your traditional mattress to an eco-friendly sustainable range. We also manufacture our own bedsteads and bedframes here in our factory but have recently started a new venture, Vogue Imports however again not without adding our own twist to the product.
"We wanted to introduce imported frames and like everything else we release; we wanted to add a twist and make it 'Vogue' which is how the idea of upholstered head end boards came about – even making our imported wooden bedframes unique."
Predominantly Vogue manufactures mattresses, but the business are also opportunists, and Bilkis says this is great opportunity to target a new audience while adding to its own profile of products.
"Our new frames are a fantastic addition to our current range that we already offer to customers, who can continue to buy our mattresses, while having the option to purchase headboards, divans, and bedframes from us too," Bilkis said. "Like always we are striving to be a 'one stop shop' and give our customer base what they want.
"We like to think we have done a lot in the last 30 years, but most importantly, we've helped over a million people get a good night's sleep."