Furniture manufacturer Buoyant Upholstery has expanded its delivery fleet with the acquisition of four new trucks.
The new Renault Trucks T440 4×2 Evolution tractor units, which have been supplied by dealership JDS Truck and Van, add to its 20-truck fleet and follows a strong performance of other Renault trucks.
The trucks will run on a five-year operating lease through Renault Trucks Finance and including full R&M with servicing, which will be carried out at the local JDS Truck and Van Blackburn depot.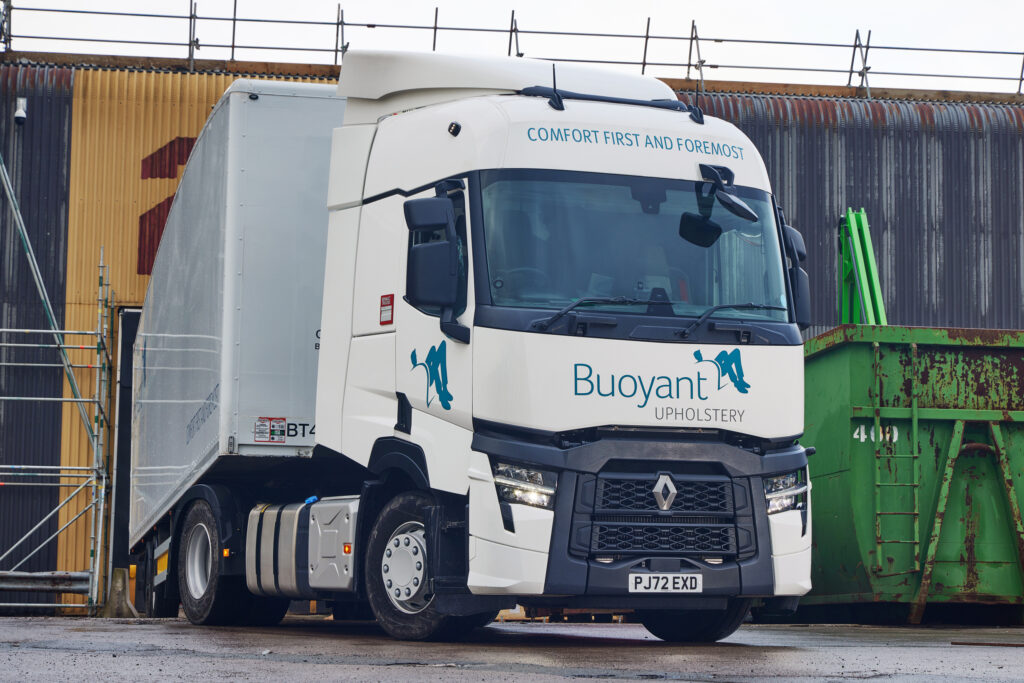 Hans Jansen, commercial director at Buoyant Upholstery, said: "Business has been particularly good over the last few years and we are very busy. We need delivery vehicles that perform well, are reliable and keep the drivers happy. The three T380s we've been running for the last four years have ticked all of these boxes and we've had very few problems with them. We have also been very satisfied with the service from JDS too so when we were looking for new replacement vehicles, Renault Trucks was the natural first choice.
"Our drivers love the new T440s, they are fantastic to drive and have an extremely well-equipped cab for life on the road. They are especially pleased with the more powerful 440hp engines, the automatic gearbox as well as the comfort and safety features on board. The monthly leasing repayments are competitive too, so it was an obvious choice to opt for Renault Trucks again."