Stuart Wallace, Director of Core Products, talks about the journey the company has taken to become one of the country's leading suppliers of flat packed furniture.
Award winners in both 'Best Flat Packed Furniture Supplier' and 'Best Supplier for Delivery Service' in the Big Furniture Awards, as voted by the furnishings industry, what does it mean to your business?
Everything! Everyone is so proud to have been recognised by the readers of Big Furniture Group magazine, it really does recognise everyone who contributes to making our family business successful.
What is the history of the company?
Core Products was founded in 1986 by my father, Duncan Wallace, and he still plays a very active role in the day-to-day business. There are now three generations of our family actively involved in all aspects of the business along with a longstanding team of colleagues in sales, administration and distribution.
Why choose to specialise in flat packed furniture?
From the outset, the aim of the business was to carry stocks to enable quick and efficient delivery of whatever we sold using carrier networks for speed, so products that fitted into easy-to-handle boxes are an obvious choice. Our original offer was shelving and storage products, which we still supply to the trade. We progressed into flat packed furniture about 20 years ago and never looked back.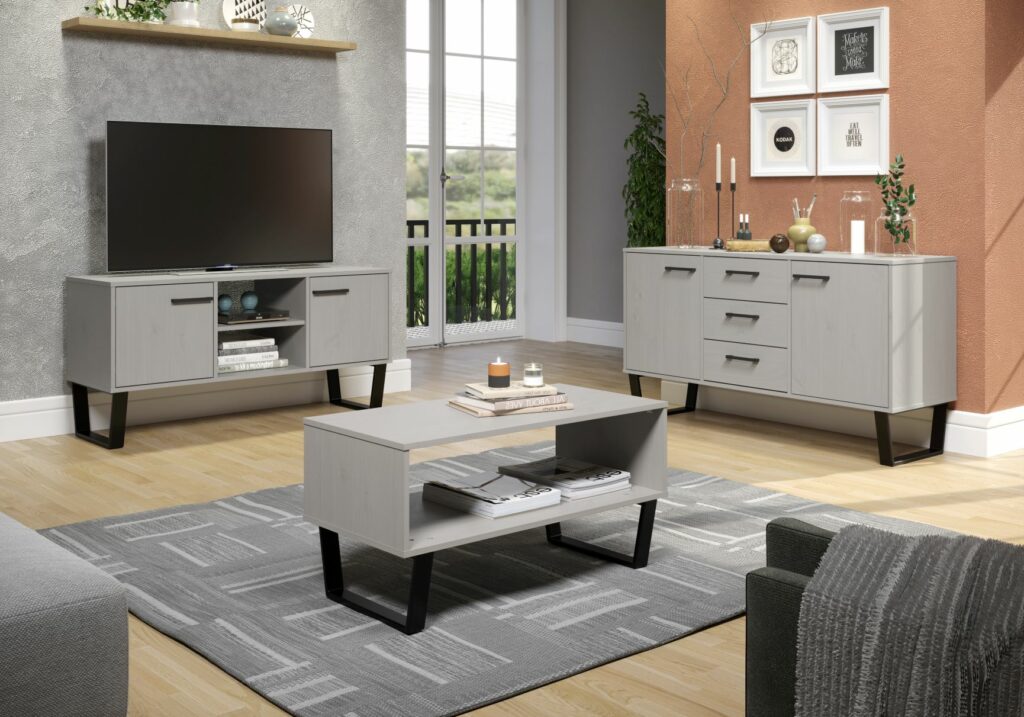 What makes Core Products flat packed furniture stand out from the crowd?
We have never been afraid of innovation and investment where necessary. On many occasions over the years, we have taken unconventional ways of developing supply routes. Along with our trusted finish supplier we invested heavily in developing coloured wood wax finishes and were the first company in the world to use what has become a very popular choice on pine furniture.
Core are still the only company in the world making flat packed furniture with genuine dovetailed drawers. Our investment in developing specially designed CNC dovetailing machines which are specially calibrated for easy home assembly is what makes this possible. Innovation is not all about product. We were the first furniture supplier to develop an online customer ordering website and introducing three dimensional product imagery on flat packed furniture, all before e-commerce became the norm.
Where do you look for new ideas?
Literally everywhere! We are regulars at trade shows throughout the world but also study the upcoming UK consumer trends in housing, styles, materials and finishes. The choice consumers have nowadays is bewildering but some things never change, we all need drawers for storage, rails to hang clothes and chairs to sit on. What we do with these key parameters is what drives the next product ideas.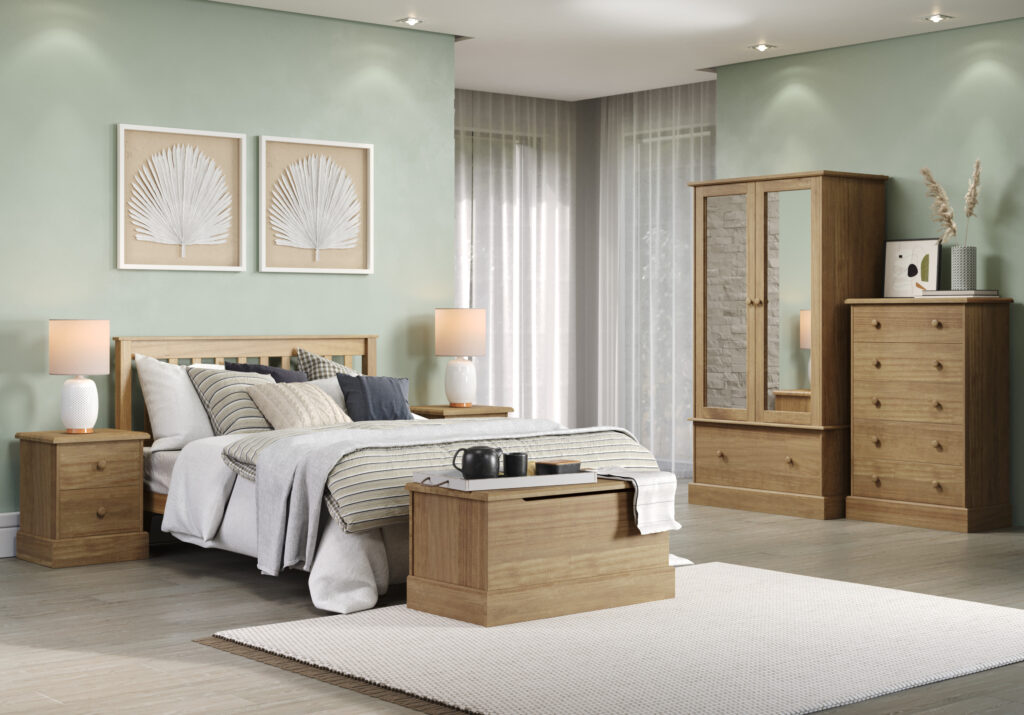 You design many of your own products, is copying an issue?
Imitation is considered the sincerest form of flattery but it has its limits and the problem has been getting far worse over the past years. Designs we have developed from the outset we do register with ACID as it creates a secure portal for our original product developments. Our ACID membership has proved invaluable with the need recently to successfully instigate several legal actions for breach of copyright.
What are your plans for the remainder of 2023?
The turmoil of the past few years is still affecting the trade, however in a more positive way for end customers as we see a stabilisation of supply availability and costs enabling us to now look to deliver even better value to our customers over the coming months with stronger availability and lower prices.
New ideas for next year?
Absolutely, all will be revealed at the January Furniture Show on our stand in Hall 4. Planning is well underway and once again we look forward meeting everyone and introducing our new ideas.