Hot off the heels of Boutique's HOME Report Event last month, they have now launched their new HOME report.
The HOME Report Summer Session took place at The Playhouse Leeds on Thursday 15th June, with the agenda packed with talks from Hearst, Future, ITV, Channel 4 as well as Magnet and BestHeating.com and a panel session from Influencer featuring two creators from the Home & Garden sector. Boutique even threw in some laughs with a comedy set over lunchtime to end with everyone's bellies full of pizza and laughter!
"We are specialists in the Home & Garden space, but also experts in PR, Digital and Media that gives us access to a raft of trends, insights and real-life client experiences," Boutique said. "The report provides commentary on what has happened in the sector since Autumn 2022, what's on the horizon all alongside opinion pieces from key contributors."
What's the key nugget that you would share with brands?
"Consumers DO have money to spend, but what we need is a continued increase in consumer sentiment which is holding back spending. Consumers actually have the same amount in their bank accounts as they did pre-pandemic."
Does the report give any commentary on trends?
"Yes, in this issue we look back at the trends we predicted to see how they are evolving, such as Open House, DIY and Garden. We also explore additional trends such as Smart Homes & AI as well as continuing to seep into everything, albeit more slowly due to budgetary pressures and more considered spending."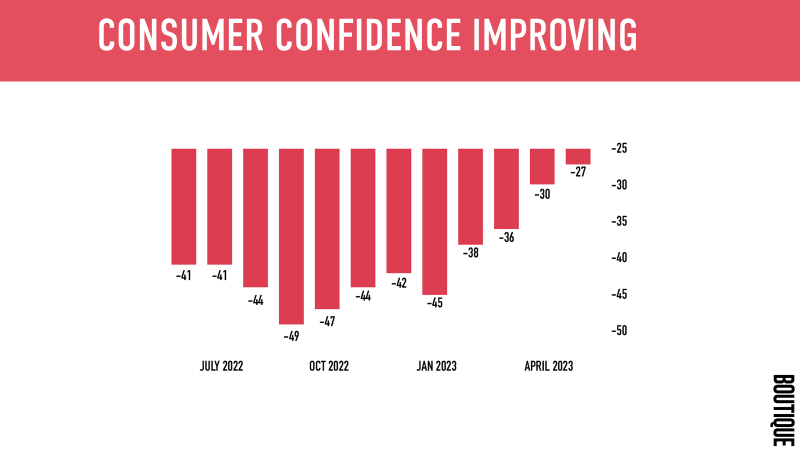 What can readers expect from the report?
The Summer '23 edition reports back on the key trends Boutique highlighted, including: Adding Value, The Open House, Individualisation, The Considered Consumer, The Garden, Demographic Trends, DIY as well as bringing some additional trends to the table.
The report intends to spark ideas and strategic thinking about marketing for brands in the Home & Garden space. Expect to see competitor analysis, customer profiling and snippets from research conducted by the likes of Mintel alongside Boutique's own data and insight.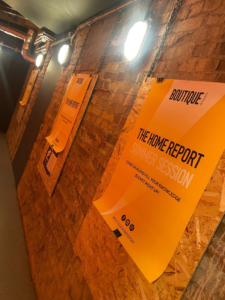 Simon Bollon, Founder & MD Boutique
"We believe in bringing people together to share learnings, experiences and leave our events more informed than when they arrived. With a raft of clients in the home space we have access to data, insights, specialist knowledge and the client marketeers that are shaping the sector, therefore we are in prime position to collate and share those learnings.
"Our HOME event is a shining example of that unique position in the sector and is quickly becoming a recognised event. The event gives our partners, clients and brands an environment to come together learn from the finest and most informed in the sector and network without any fear of being sold to.
"The HOME report is the spine of that event, it collates the trends (with a B2B view on what these trends mean), macro factors and specialist contributions to bring to life a powerful view of what's going on in our sector. We share the highlights from that report at the event and the full report is launched shortly afterwards." The HOME Report Summer '23 is now published. To request a copy email: thehomereport@weareboutique.co.uk