Rollie Attard, new CEO at contract fabric specialist Panaz, talks about taking the reins from his father and shares an insight to what the industry can expect with him at the helm.
Furnishing fabric supplier Panaz has been busy this year. The acquisition of Chase Erwin, ongoing product development and the appointment of their new CEO, has made 2022 a milestone year in the company's rich heritage that dates back to 1986.
When it comes to looking ahead and moving forward, there's no one better to share this insight than Panaz's new CEO, Rollie Attard, who officially took the reins in June of this year, a move that has been six years in the making.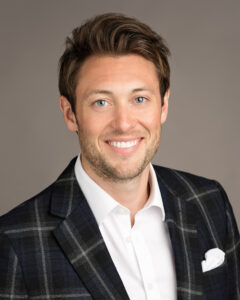 But before we get into Rollie's vision, he paid tribute to his father Tony Attard OBE DL, who founded the business and now moves into the role of Chairman for Panaz Holdings, in what is an exciting phase of the company's growth.
"My father has been a driving force throughout the industry for his entire career," Rollie said. "He founded Panaz in 1986 upon a culture of innovation with a commitment to designing and supplying a complete range of beautiful and fire retardant contract fabrics that set the standard for aesthetics and performance.
"As former Chairman of the British Contract Furnishings Association and honoured by the Queen with an OBE for his contribution to business and design, he has been dedicated to continuously pushing the boundaries and expectations of contract fabric capabilities.
"He fostered Panaz's growth from just a handful of people to a stronghold of global designers creating products that achieve design excellence and differentiation through technical innovation."
Adding to the fabric of his achievements, Tony has recently become the 60th Master of The Furniture Makers' Company, the City of London livery company and charity for the furnishing industry.
With a mentor like Tony, it is clear to see that Rollie's vision will facilitate many of his father's traits but with his own stamp on it too. So, we asked, how does it actually feel now being at the helm?
"I joined Panaz in 2015 as the East Coast Regional Sales Manager for the USA, before returning to Panaz's UK headquarters in 2018 as Chief Operations Officer," Rollie said, continuing: "Over the last six years I have been working in partnership with my father to ensure Panaz's accelerated growth throughout the hospitality, healthcare and corporate sectors across Europe and America. In that sense, I've been preparing for it for a while!
"I am now responsible for driving our global expansion even further, by fostering the company's continued commitment to technical innovation, design development and collaboration.
"I know my father is extremely proud of everything that Panaz has achieved over the last 35 years and I look forward to carrying on his legacy as our new CEO."
"Now more than ever, supporting furniture manufacturers in improving the environmental efficiency of their products is crucial."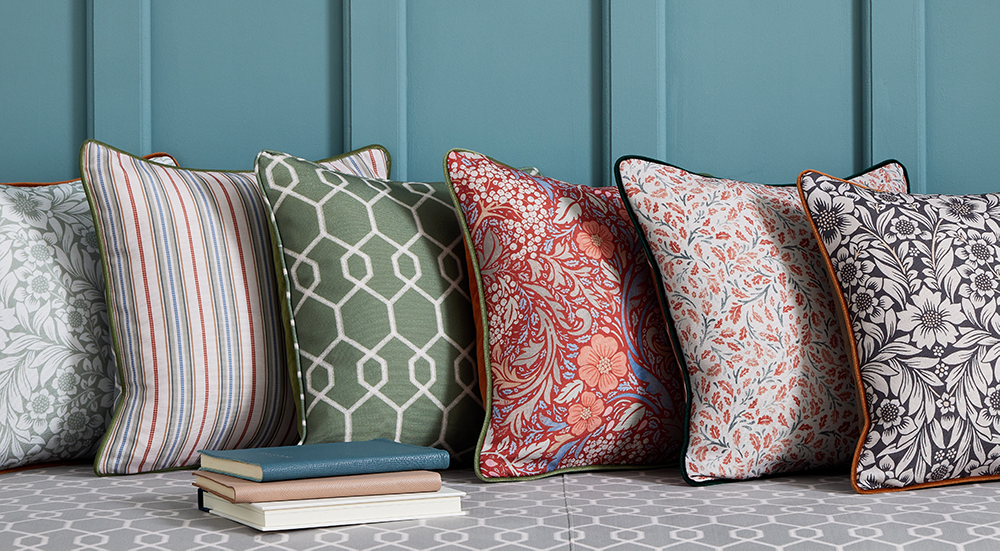 Panaz has representatives in over 50 countries and has earned a worldwide reputation for providing the highest standards of design innovation and quality for commercial projects. Rollie revealed it's a 'privilege to be at its helm' and also shared an insight into what to expect moving forward.
"My vision for Panaz is to continue what my father started: our mission to create beautiful, high performance contract fabrics.
"Now more than ever, supporting furniture manufacturers in improving the environmental efficiency of their products is crucial. That's why we are committed to manufacturing environmentally conscious basecloths that are manufactured in the UK from 100% recycled plastic and are fully flame retardant to contract standards."
On this topic of sustainability, back in 2019, Panaz launched the contract fabric industry's first 100% recycled, 100% recyclable contract quality polyester basecloth for print. Today, the company is currently in the process of extending their portfolio of recycled fabrics to aid its customers in reducing plastic waste, without compromising on aesthetics or longevity.
Rollie continued: "In today's society, infection control is also more important than ever. Furniture manufacturers are requiring contract fabrics that feature inherent, fast acting antimicrobial technologies that are durable and safe to use to successfully mitigate against the transfer of viruses and bacteria. That's why we are continuing to develop our unique Shieldplus technology, which provides nanotechnology-based protection that fights against a broad spectrum of bacteria, fungi, viruses, and parasites. This includes Coronavirus, MRSA, C-diff Spore, and Norovirus.
"Unlike other treatments on the market, Shieldplus instantly kills on contact by piercing the cell wall of the bacteria and viruses. This non-migrating treatment attacks their physical structure to deactivate the biochemicals within each microbe. It effectively electrocutes the virus, and because it is non-migrating, it doesn't leech into the environment or deplete in potency.
"Over the coming months, I will be working closely with our design and manufacturing teams to further accelerate our capabilities across these areas to provide furniture manufacturers with the very latest innovations in sustainability and virus control."
Alongside this great work, the company has been busy with ongoing product development, with this year alone already seen the launch of 17 new product ranges, varying from sustainable upholstery, right through to design forward jacquard drapery.
Reflecting on the first six months so far, Rollie said: "The first half of 2022 has been extremely positive for Panaz, not only here in the UK, but throughout Europe and America, as we continue to work closely with our customers within the hospitality, healthcare and workspace sectors.
"Our UK manufacturing capabilities, combined with our strategy of extensive stock holding of over 10,000 items available overnight, enables us to react instantly to our clients' specific requirements and has been a real driver for business in times of the more recent supply chain shortages. Nowadays customers need a reliable partner that they know can deliver.
"Our inhouse team of design specialists are also continuously enhancing our extensive design library to provide contract furniture manufacturers and suppliers with more resilient fabrics that encompass the latest design trends.
"Our product offer is also enhanced by our unique interactive design tool, ReMake, which features straightforward editing tools that offer designers the ability to select from thousands of patterns throughout Panaz's design archive, or use their own original artwork, to resize and recolour print designs. By providing professionals with the ability to create bespoke designs at their own convenience, we are fostering a new generation of creativity that can be applied across a wide variety of contract fabric types, from curtains and cushion covers, to bedding and blinds."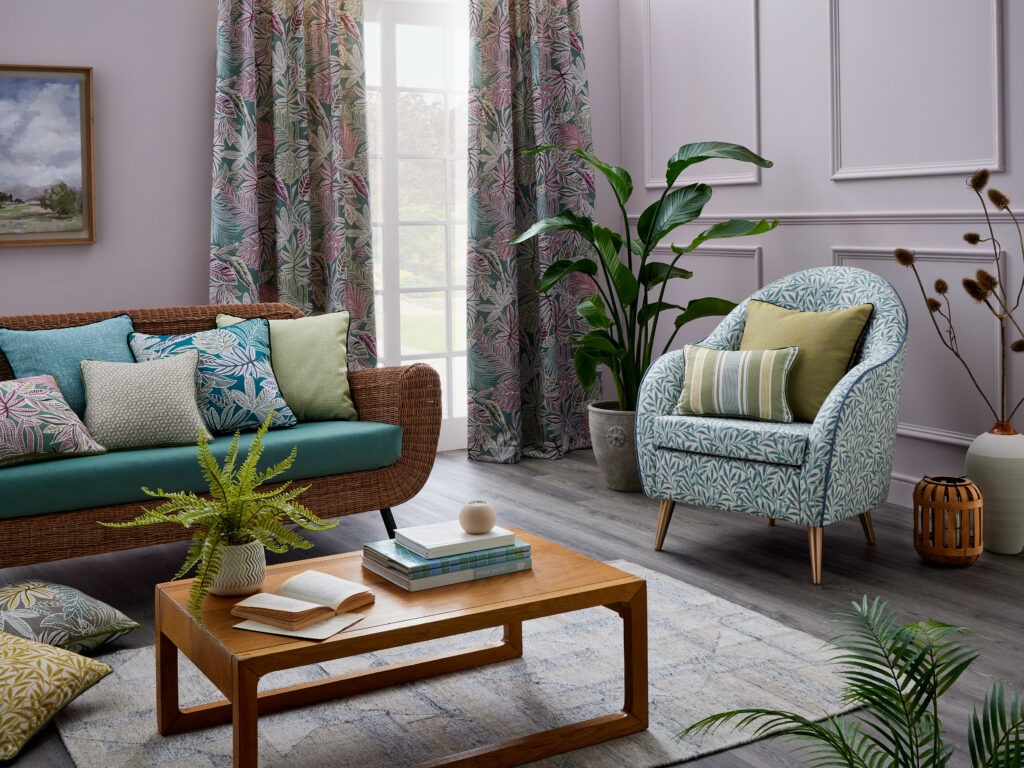 The timing has been perfect for Rollie to take over as CEO with his father Tony becoming Chairman of the growing number of companies under Panaz Holdings, which includes Panaz Ltd, ESF Ltd and recently acquired luxury interior textiles brand Chase Erwin Ltd, which will be led by CEO, Lauren Stonnell, who was formerly Chase Erwin's General Manager for four years.
As for Rollie, he will continue to manage Panaz's growth throughout the hospitality, healthcare and corporate markets, whilst Lauren will be responsible for accelerating Chase Erwin's strategic expansion throughout the luxury residential and commercial sectors.
"Panaz holdings is the corporate vehicle that will drive the new group of companies specialising in the interiors fabrics industry, using both horizontal branding and vertical manufacturing strategies," Rollie said. "Chase Erwin fits into that strategy because it will use many existing resources within the Panaz group to grow the brand."
Both Panaz and Chase Erwin were founded in 1986. Panaz specialises in the commercial sector, leisure and medical, while Chase Erwin is renowned for designing and manufacturing carefully crafted interior fabrics that 'perfectly encapsulate the delicate beauty of natural fibres'.
"2022 is an extremely exciting time for both Panaz and Chase Erwin, as we continue to increase our individual production capabilities to expand our high quality fabric offerings to provide the residential and commercial industries with the highest standards in aesthetics and performance," Rollie added.
"Here's to the next phase of our journey."