Earlier this year, we caught up with cloud-based software specialist for furniture and bed retailers, RetailSystem, to talk about their recent expansion into new offices and how they are continuing to support their customers even further. As a follow up, we spoke to three of RetailSystem's customers to get the low-down on the platform first-hand and why it's the go-to software for every independent furnishing retailer in the trade.
Sharing their respective insights are Roddy McLean – owner of JB McLean Interiors and a customer since 2020, Matt Scott – owner of Sopha and a customer since 2018, and John Rayment – Operations Director at Sussex Beds and a customer since 2014.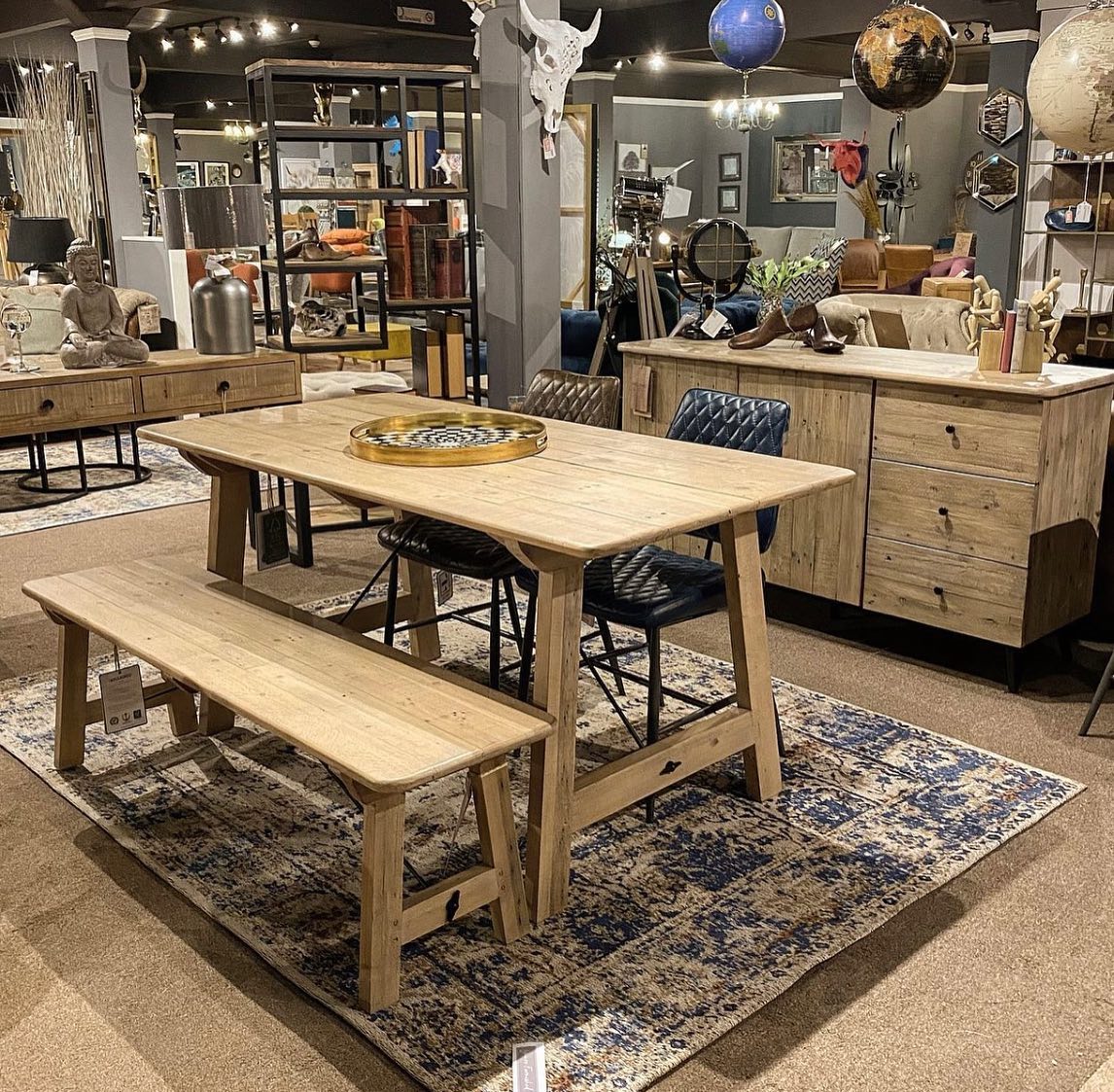 So, let's jump straight in. How does RetailSystem's software help your business?
Roddy: "RetailSystem helps right across the board from cashing up, taking money in, proof of orders, to keeping your finger on the pulse and up-to-date with all these different elements. It has given me better control and covers every part of the furniture business. You can keep an eye on things too and see what has been ordered and sold by having all the information in front of you, all on one screen."
Matt: "We use RetailSystem as our main CRM software as well as for keeping track of our inventory and orders. The system is designed to follow the customer journey, from initial product pricing through quotation, sale, Purchase Order, Delivery Scheduler and invoicing. When I started selling furniture, I was still using a system designed by my grandad. In his day it was perfectly acceptable to spend time filling multiple paper copies, faxing orders and spending time keeping track of inventory. These days, however, with so much more time spent finding new business through online channels, it's just not accepted to spend as much time on paperwork.
John: "RetailSystem helps our business from initial contact with our customers, through to delivery and customer service if required. RetailSystem is important to Sussex Beds as it's the way we currently process our customers' orders, with many databases to download important data."
What key elements of the software are particularly beneficial to you?
Roddy: "We've been in business for over 30 years and now we deal with more companies than ever before, from furniture, giftware and lighting. I love going on the system at the end of the month to see what the best sellers are, who's returned the most profit and what's not working, when beforehand, this was kind of a guessing game and you go with your gut feeling. The software really helps put everything into black and white with what's actually selling the best, which is great when you've got a lot of products in different categories."
Matt: "RetailSystem is very clearly designed by people from within our industry which means every step of using the software follows the same steps that the paper-based system that my grandad would have found familiar 40 years ago. This means for the members of our team with furniture experience they were able to pick the system up flawlessly right from the day we opened. By using a digital system, we have not only significantly decreased the number of mistakes made on orders but we have also become really effective at spotting mistakes at the order acknowledgement level. By asking the correct questions while creating an order and then checking these details when we receive the order confirmation, we have almost paid for the software in the savings we make from the fewer mistakes and omissions."
John: "High Five is a quick easy way to grab a screenshot of current best sellers. Multiple reports help each department in Sussex Beds look at their key KPI's, alongside downloading data into our own Google sheets for even more in-depth analysis."
How is the level of service you receive being a customer?
Roddy: "The service is very good – I've never had to wait any particular amount of time for a reply and they are very efficient in the way they support us."
Matt: "When we first launched, they helped us through the on-boarding process by adding a lot of our products, leaving us to concentrate on getting the doors open. We then went back through at our leisure to adjust the inventory system to ensure every question and option was set up in the perfect way for the way we do business. They were fantastic in coming into the store when we first opened and helped us with the initial staff training and to install the rather complicated security used by the system and we are still progressing with the system today."
John: "If you email RetailSystem, you get a response quickly, always willing to see if adjustments can be made."
Why did you choose RetailSystem?
Roddy: "We had an operating system before, which was fairly accurate but we weren't happy with working out what best sellers were and the related sales etc. The reporting system with RetailSystem is second-to-none and appealed to us."
Matt: "Making a decision as to which software to use for our business was a pretty tough decision for us. We spent a lot of time researching all of the options, from both within and outside the furniture industry and at the end of that research we concluded that RetailSystem was the most complete in terms of features whilst being the simplest in following familiar processes to those I'd grown up with."
John: "After a failed connection in the early 2000's with Cybertill, we were introduced to RetailSystem in early 2014. We needed to take our business into the 21st century and they offered just that."
Would you recommend RetailSystem?
Roddy: "We would definitely recommend RetailSystem to every furniture retailer in the industry. It's fantastic and helps our business no-end."
Matt: "RetailSystem is perfect for independent furniture retailers who are currently running a paper system or a cobbled together set of systems that are attempting to do what their paper system used to do. The familiarity of the steps and even the layout will really help retailers transition to the system without the headache we all dread when we think of learning something completely new. For really advanced users who like using terms such as APIs and Webhooks this system may feel frustratingly restrictive but being a completely closed system does bring the advantage of being really difficult (if nigh-on impossible) for a user to break."
John: "From one store to 15 stores, RetailSystem is a great system for processing customer orders in store and I would recommend to any retail store."
Final thoughts?
Roddy: "When I first got the system, we're quite big with labels and when we sell something we like to put a sold label on it. We wanted them to come up with a system to suit, which they did and implemented fairly quickly. They put what we required into action."
Matt: "Realistically in an age of making-tax-digital and the decreasing acceptance of paper-based systems in all walks of life, it's systems like RetailSystem that are helping industries like ours move straight over to a simple system without having to learn about integration. It's made for furniture retailers and just works – straight out of the box."
John: "I'm very pleased to have a new contact in David Mugan (new Sales & Marketing Manager), who seems very hands on with being a strong connection with us here at Sussex Beds."