RetailSystem's David Hewitt, Head of Global Support & Implementation, and David Mugan, new Sales & Marketing Manager, share an insight into their recent expansion and how it will boost customer support even further.
Cloud-based software specialist for furniture and bed retailers, RetailSystem, has just moved into brand new offices, as well as expanding its team including the appointment of David Mugan as its new Sales & Marketing Manager.
Following a significant investment, the office expansion will enable RetailSystem to offer enhanced support for customers and allow its growing team a space to thrive. David Hewitt, Head of Global Support & Implementation, explained: "Buying the offices has meant that we can configure the offices the way we need them. For example, all areas are open but there's a quieter area for our content technicians who need to concentrate, while the sales and support area is bustling. Not to mention the benefit of a solid investment. We are still in the process of implementing and fine-tuning, so our clients are yet to really feel the benefit of our enhanced gold standard support. The team is now 14 strong, a far cry from the team of three working remotely in 2019."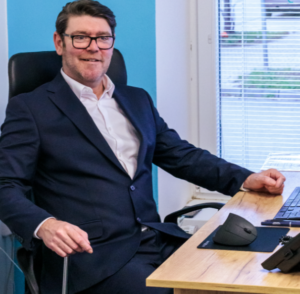 One member of the new team, as mentioned above, is David Mugan, who is settling in nicely since his January appointment. "I will be reaching out to customers, understanding their needs – really understanding their needs, and finding out how their business is working, what the current situation is and how we can improve on that for them, what core products we have to help them grow their businesses as well."
David Mugan also revealed that the team are busy adding to their useful digital resources with more video content in the pipeline, alongside other tools to help customers, while David Hewitt added that clients can expect more support throughout the working day. He said: "We now have a dedicated US team for Eastern time, and we are currently recruiting for Pacific time. This is a great thing for our UK customers as they will have support from 8am until 10pm on working days, providing real value and ongoing support covering most of the day and evening.
"We offer a number of channels to contact us, which include email, web chat, calls and raising a ticket, as well as providing a help centre and regular blog that is geared towards being an insightful, and perhaps inspirational, block of content to offer opinion and help in certain topics. Our support agents are highly trained to cover all aspects of support queries."
Understanding and meeting the customer's needs is clearly at the heart of everything RetailSystem provides and it will be more of the same moving forward. "Since the start of lockdowns at the beginning of 2020, the support office has seen an unprecedented demand for our services, initially as everyone setup their home offices, understanding the additional roles of absent colleagues as the whole dynamic changed," David Hewitt said, continuing: "We were able to support our retailers through this bizarre time and then as the stores reopened, retraining commenced for all those who had been furloughed. Thankfully times have now changed. 2022 saw a return to growth, in addition to all the ongoing support, implementation of both the RetailSystem and WebSystem projects gathering pace and now the further expansion in employees and office space."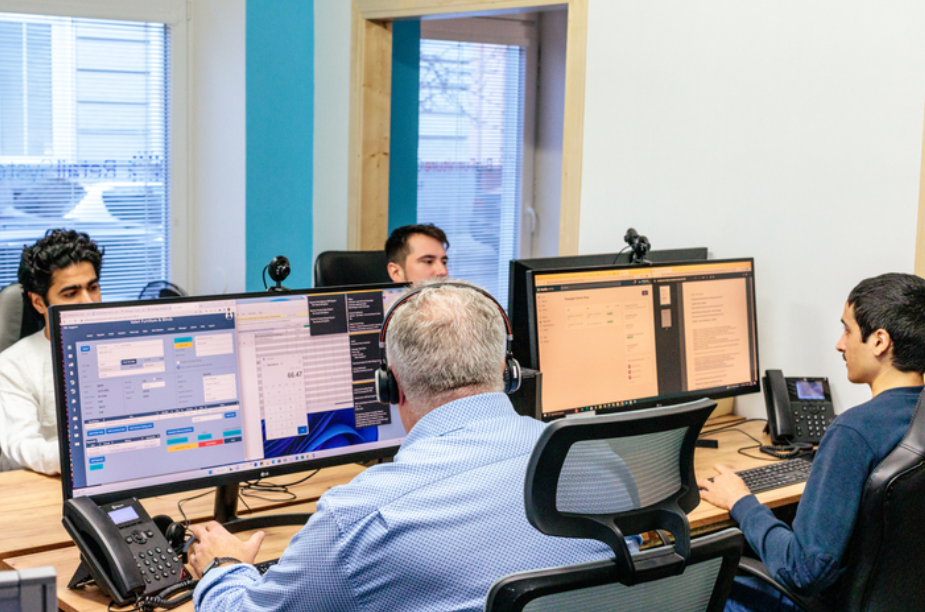 "We see 2023 as a year to reinforce our support to our treasured client base."
With a look to the future, David Mugan added: "There is a lot of growth in the Irish market for us, my background with regards to furniture retail in the country will help with this. My journey is about understanding the core products, the marketplace, our competition and showcasing our competitive advantage. Over the next 6-12 months, we will be growing our core brands sales team too, while also expanding further into the US and Canadian markets.
"I'm delighted to join the team and I think there is massive potential here and there's a lot of talent around us. It's a pleasure to be here. We see 2023 as a year to reinforce our support to our treasured client base. Our moto is Support, Support, Support with continued growth. Retailers are increasingly aware that they need multiple channels to market and a robust sales order process with stock control – The RetailSystem Eco – system."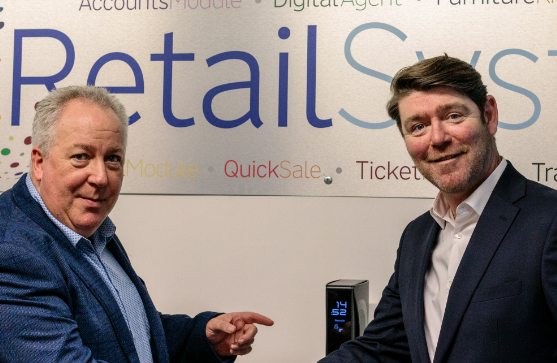 Did you know RetailSystem has won the 'Best Software Supplier to the Furniture and Bed Industry' for 14 consecutive years and now has a client pool with well over 2,000 retailers using their award-winning cloud-based EPOS software? So, what has been key to RetailSystem's continued success and ongoing expansion? The answer is simple. Support.
The commitment to ongoing customer support, developing tools and software enhancements all play to one end goal, helping retailers run their furniture businesses in a simple and smart way. Without continuous support, the company would not be where it is today, and with almost two decades of history, the journey is still far from over.
David Hewitt concluded: "There are many keys to our success, but I would say bringing the support and implementation in house – literally under one roof, has been a pivotal move. The expansion in both offices and staff will boost our capacity for further growth too. The strength of the RetailSystem product as an epos system is the best in its class and that has also been a key factor. It's a lifeline for any furniture retailer and really is a fantastic tool.
"Come and see us and the January Furniture Show at the NEC in Birmingham from Sunday 22nd to Wednesday 25th January. You can find us in Hall 5, Stand 5-A33."