Matthew Scott, founder of Sopha, an independent furniture store in Highbridge, Somerset, talks about constant investing, recent trading and a look to the future.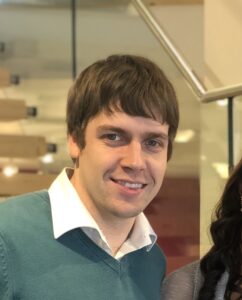 Main responsibilities?
My main roles are looking after the strategic direction of the business and enabling our team to support our customers.
Recent company investments?
As a new furniture retailer built on a vision that started less than seven years ago, we have made incremental investments since the day we opened back in 2018. When we started the business, we spent all of our resources on creating a building and a shop that would serve us long into the future, no matter what direction the industry goes. This meant we opened up relying on hire vans until we could afford our first van several months after opening and our full website didn't launch until over a year later. Recently we've been investing in our digital marketing; our first TV advert aired a year ago and we're continuing to invest in both video creation and in further expanding our web presence.
Future plans?
In the very short term, our future plans include our first ever Christmas TV advert but we feel very strongly that we're on a journey to evolve as our industry continues to. Where two years ago we were looking at expanding our business through additional physical stores our efforts since Covid are focusing on the next steps for our website and digital presence. We have also just joined the Minerva Furniture Group after a considerable length of time trying; we hope to build on our membership here and look at how relationships with other retailers could better our business.
What is your mission?
Our mission as a business has been ever evolving but with the same few key principles. We want to sell furniture that puts quality above everything and products that sell on their own merits without having to hide behind snazzy marketing and false promotions. Our 'honest pricing' policy means that we never sell at artificially higher prices so that we can offer discounts or sale periods but instead we try to find a price that's fair to both our business and our customers. Finally, we deliberately pursue a journey to discover what it means to be a sustainable furniture retailer.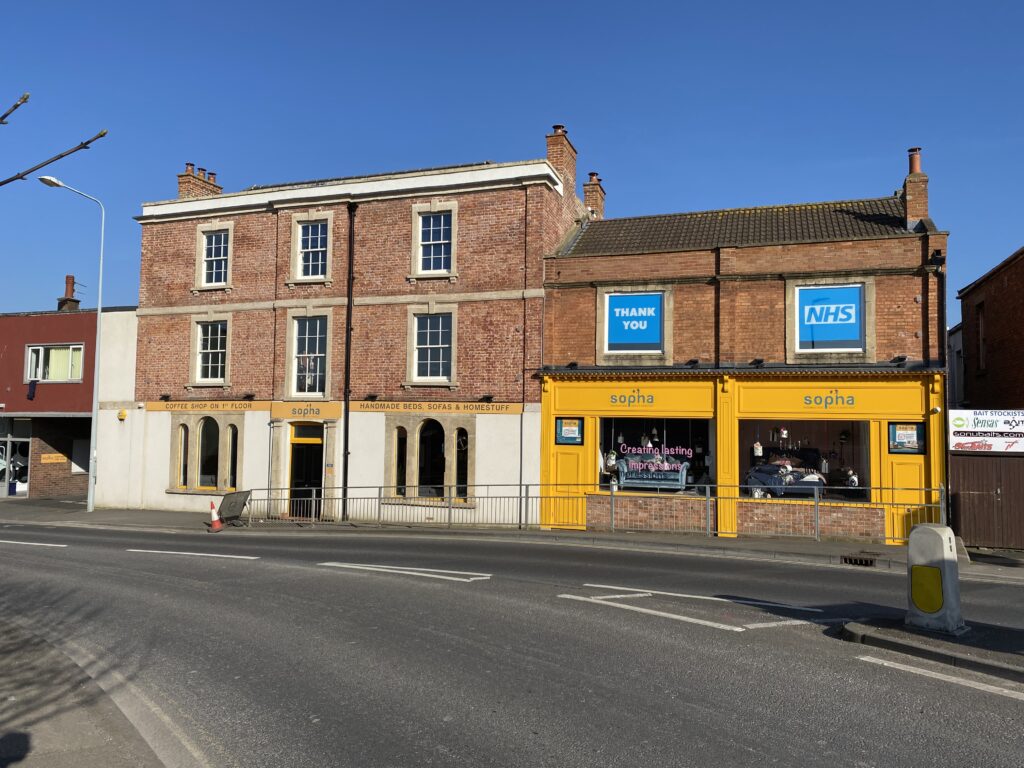 On sustainability, what is your business doing on this topic?
With one of our founding aims to discover what it means to be a sustainable furniture retailer we have been looking into the sustainability of our business and our products for quite some time. Our entire building has been stripped back to introduce energy saving features such as wall, floor and roof insulation and LED lighting, however we feel that there is still a huge amount more that we can do. Back when we started the business we were talking to our suppliers about sustainable materials and while many suppliers were already using FSC certified timers the idea of using foam alternatives was far from most supplier's list of priorities. The saying that every cloud has a silver lining I think is particularly apt to the rise in the cost of foam throughout the Covid pandemic that has forced many suppliers to look towards more sustainable alternatives for their upholstery and we're delighted to be on the journey with them. Over the next few months, we're working on writing a sustainability report on each of our products that we'll be able to share with our customers.
How has recent business been?
I think throughout our industry we've noticed that the wave of pent-up demand following the lockdowns has now subsided and many customers are delaying purchases until they see how the cost-of-living squeeze affects them this winter. This, combined with inflation, hasn't affected the upper-mid end of the market which is thriving but has seen the lower end of the market squeeze significantly.
What would you change in the industry?
I'd love to see our industry working together to find a solution to what happens to our products at the end of their useful life. I'd also like to see less discounting that's based on reference pricing that only exists to create the opportunity of marketing promotions. Further to this, I'd like to see more of us working together to find ways to strengthen our industry, especially amongst independent retailers.
What challenges do you currently face?
There was once a time that you could open your doors and customers would come. Now it's more important than ever to give customers a reason to visit our stores. We've spent a lot of effort to try to improve the customer experience of visiting our store by investing in our coffee shop and working with our team to make our visual merchandising stand out.
Do you have any staff you would like to pay special thanks or recognition too and why?
We have an amazing team here at Sopha and we're really proud of how everyone brings their own distinctive skillset to the table. Our strength as a business is not built on a single strong individual but by the individuals within the team recognising each other's skills and talents to find their own role in building so we can be the best business we can to support and inspire our customers.
Why do you think customers choose your business?
Hopefully customers choose Sopha because they see that we're something a bit different to the other stores they visit but we still hold true the values of a traditional family business at our core. Nobody in our business is paid commission and we aim to build long-term relationships with our customers so that they feel free to come into our store to be inspired, even if they're only getting ideas for future projects. If we do everything right our customers will only need to visit us every few years but it's our aim that they still remember our names.