Jack Brooks, director at Pieces for Places, shares an insight into the recent opening of their second store and why the internet is more of a problem than a solution for their business.
Recent investments?
We just opened our second premises, this time in Shrewsbury. We found another beautiful property and spent a couple of years getting the renovation just right. The new store is situated in Shrewsbury's restored Wightman Hall, off Princess Street, and features a variety of products from sofas and chairs to dining furniture and home accessories. The building has had a colourful history, used by the army during the First World War, A theatre in the 1940's and more recently an Antique Centre followed by an Arts space. However, over the last few years it had begun falling into a state of dereliction.
This beautiful building has been hidden away, waiting to be re-discovered and re-used, we hope she is a sleeping giant. Renovations have included sandblasting the walls to unearth the original decorative brickwork, replacing the rotten floor, creating a Shrewsbury inspired Tudor gallery, re-wiring, painting and tiling. The new store opened in February and adds to our existing location in Barmouth, Southern Snowdonia, where we occupy a restored chapel and have operated since 2014. We've been overwhelmed with the interest; it's been so busy. The welcome we have had onto the Shrewsbury high street has been phenomenal.
Future plans?
A period of consolidation would be nice, we are probably operating over capacity at our warehouse already though, so something might have to happen there.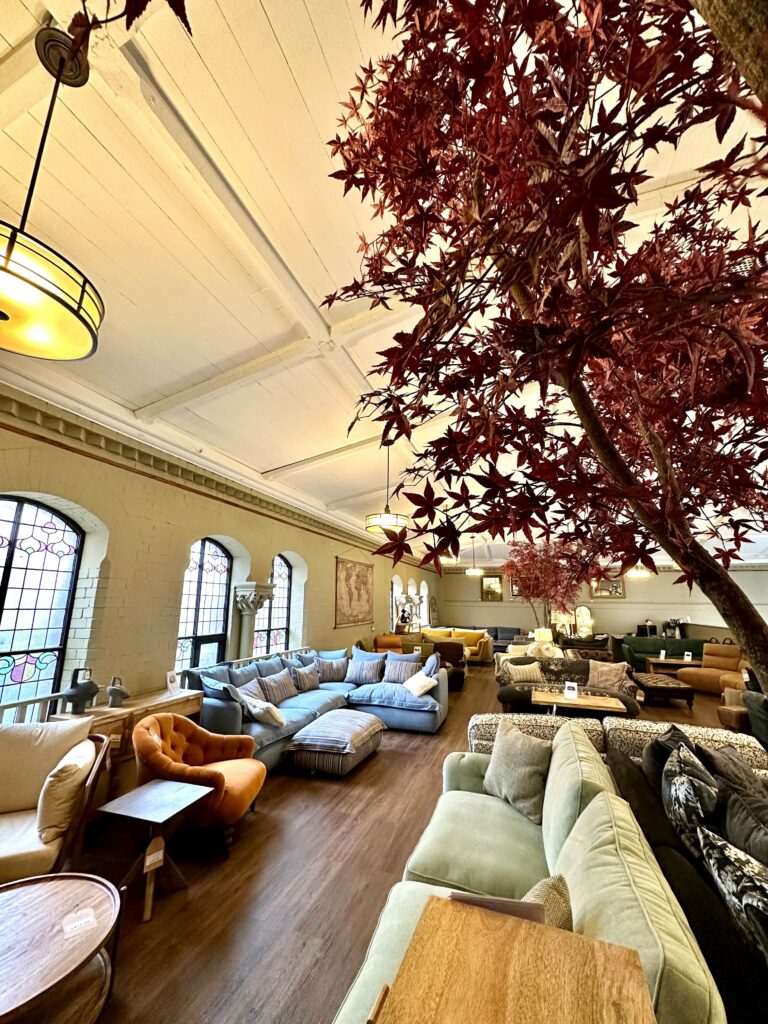 What is your mission?
Pieces for Places aims to be a desirable provider of quality and value furniture and home ware, to a design appreciative customer. Pieces for Places and its employees will always act with dignity, honesty and kindness. Pieces for Places should be a pleasure to deal with and a pleasure to work for.
On sustainability, what is your business doing on this topic?
We recycle the packaging of everything we sell, we have a cool machine that melts and compacts the polystyrene down. But I'm not a big one for "green washing" I often find if you scratch the surface of green products or policies it's just marketing. We only want to sell quality furniture, which hopefully means we aren't contributing to the "fast fashion" style consumerism that is environmentally unsustainable.
How has recent business been?
It was a good start to the year but it has cooled off recently. Our original shop is in Barmouth, a seaside resort, so we can always look forward to a good summer of trading. The British Economy has been a rollercoaster for the last few years, you can't compare one year to the next because its apples and oranges every year. We consider ourselves a young company though so we expect to see growth, obviously opening a second premises should help achieve that.
The opening has gone really well. We have seen lots of our existing customers who know us from Barmouth and are excited to see us in Shrewsbury and lots of new customers who have never heard us of before, which is perfect. About 75% of our furniture sales in Barmouth are delivered to customers in the West Midlands, so a Shrewsbury Showroom feels like a natural progression. We always wondered how Pieces for Places would be received in a bigger town, so when I saw a rental advert for a similar building (albeit derelict) bang in the middle of Shrewsbury I thought it was now or never.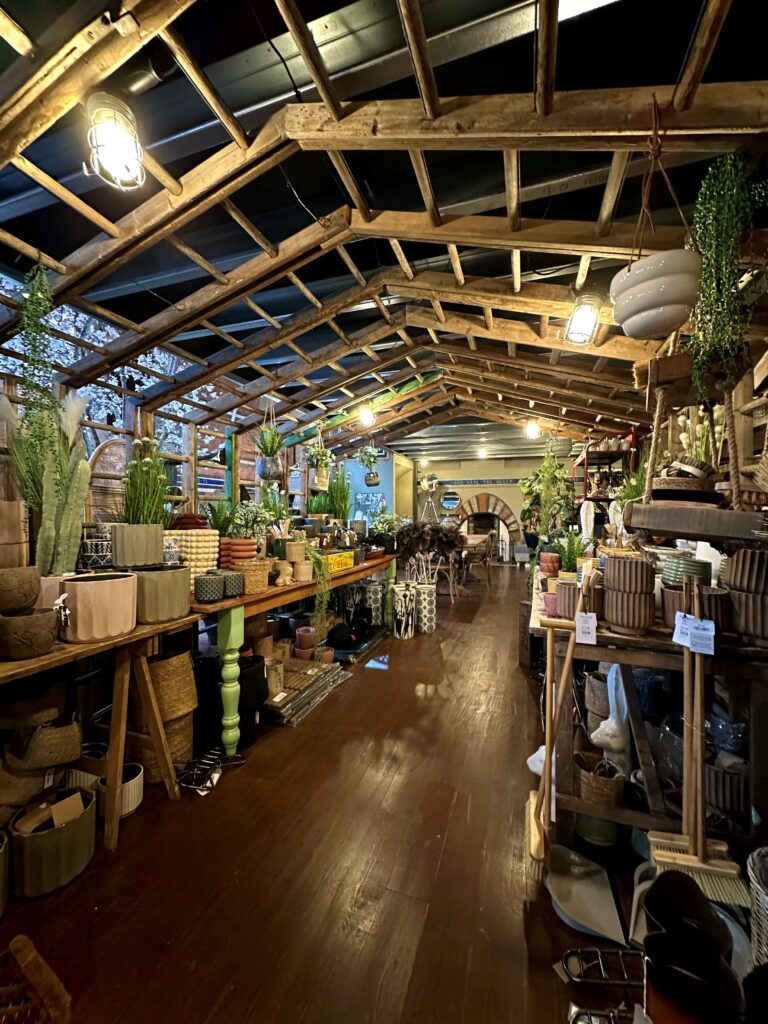 What would you change in the industry?
I opened the shop in 2014 when I was 26, and I wish I was born 50 years earlier, the internet has changed the relationship between customer and retailer and the relationship between manufacturer and retailer. So, if I could change anything I would probably just get rid of the internet.
What challenges do you currently face and how are you overcoming these?
The business doesn't translate to online very well, I haven't got the answer yet on how to tackle this. It would also be nice to have a few years where we don't keep pushing for expansion, but it's easier said than done.
Do you have any staff you would like to pay special thanks or recognition to and why?
James Harris – his work ethic and loyalty to the company is insane. Also, Kirstye Geer, who has been with me since the beginning. Kirstye is going off to have her second baby and we will miss her terribly while she is away.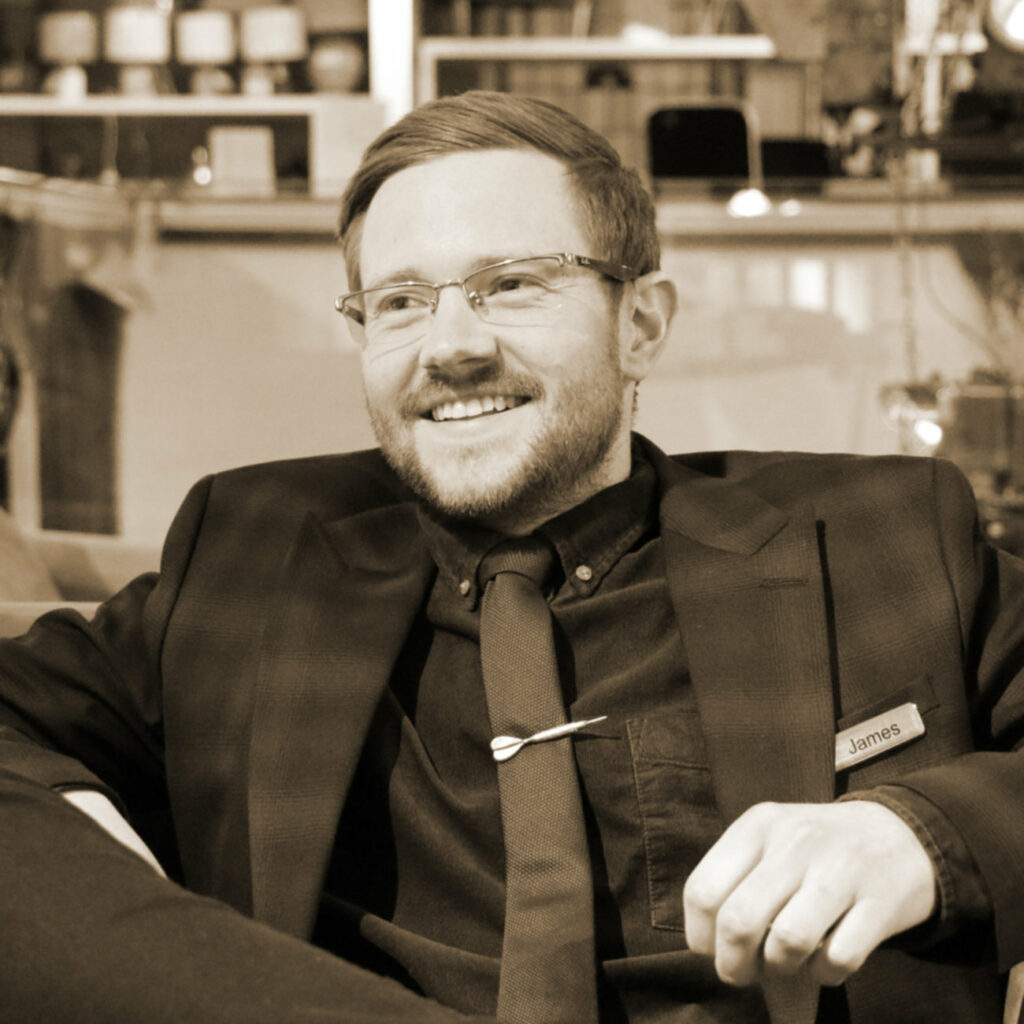 Why do you think customers choose your business?
It's probably because of the team, they are all lovely. And I think our old-fashioned values maybe. As a small independent we try to present ourselves as unique as opposed to on trend, we try to avoid "best sellers".
Final thought?
I would like to meet and make contacts with other people in the industry so feel free to say hi. It would be good to meet some other people who are in the same game.