Paul Beckett, founder of Bye Bye Beds and creator of Reborn, shares an update on its progress, new developments and a call for a ban on mattress recycler's selling components to the industry without thorough due diligence.
Since its inception back in 2019, Bye Bye Beds and its Reborn brand has been making waves within the mattress recycling sector – an area which sees around seven million mattresses currently in landfill. In May 2022, we first spoke to its founder, Paul Beckett, on the future of mattress recycling, why its brand was going to be an industry game-changer and his ambitions for the future. (Read here).
Over a year or so on, we caught up with Paul to find out just how the business has developed. He said: "The last year has been exciting, very challenging but also very rewarding as we start to see the benefits of our continued commitment and dedication in offering both the environment and the industry a long overdue solution for post-consumer mattresses.
"We stay strongly assured that our Reborn business model is the only viable and scalable solution to tackle the route cause issues of this historical problem. We still have a long, long way to go to perfect our operation but I am convinced that the imminent re-location of our Reborn brand into much larger premises, is pivotal in the showcasing of its growth potential.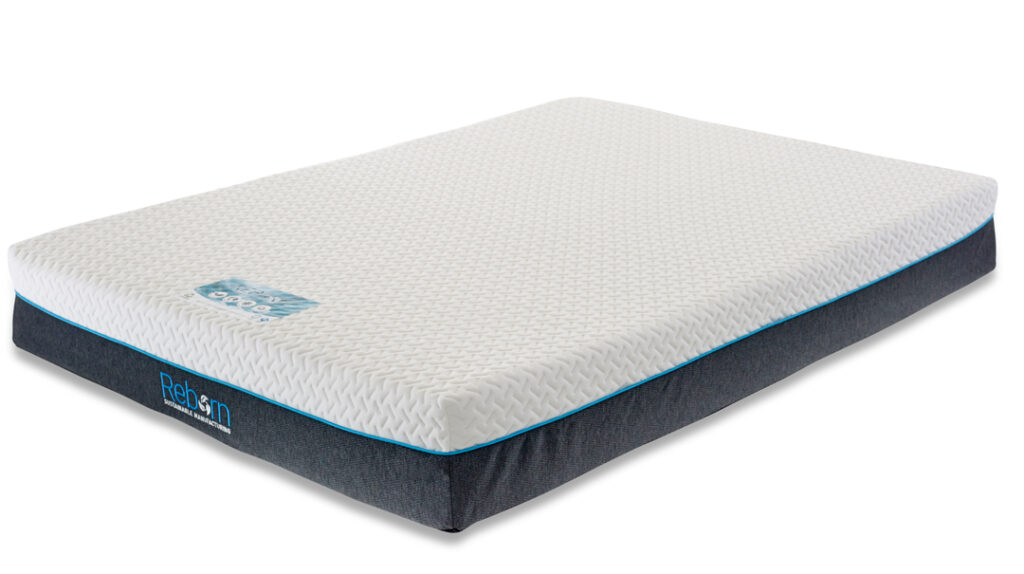 "Yes, it is disappointing that many mattress recyclers cannot see, or, choose not to see, the overall benefits, but we are adamant that we will not simply allow the traditional mattress recycling gate fee to be increased as the separated mattress component values and the demand for it reduces.
"It's very simple that unless we raise the value of the separated components, mattress recyclers will be forced to landfill/divert to EfW these materials. It's also very simple that the traditional and historical bad practice of selling components such as foam blocks and springs back out into the industry is not a long term, viable solution, both of which will no doubt result in the cost to dispose of a mattress increasing.
"As harsh as it may sound Bye Bye Bed Ltd are not willing to put profits before principle, without doing our very best to help the industry. I am confident that one day, our commitment to doing what is right will pay dividends. Maybe, just maybe, an organisation also looking at the bigger picture and wondering where to dispose of their EoL mattresses will see our four-year dedication and continued drive to implement change, and they will choose Bye Bye Bed Ltd as their recycling facility for the future.
"We have incredible sales volume and financial growth, currently running at 892%, which has allowed us to reinvest into the business, increasing our scope and capability, allowing us to develop new and additional product variants. We will continue to do so until we have perfected our product range and clearly set benchmarks against legal compliance, eco design and integrity."
As you can tell, it's been a busy year since we last spoke. To celebrate its efforts to date, the business has received a number of accolades from various bodies recognising its achievements. These include recently receiving the 'Global Good Award – GOLD' in the 'CIRCULAR ECONOMY' category, with judges endorsing its business model as 'ethically and socially responsible'. Furthermore, the team at Bye Bye Beds has grown too, rising by 35%, which is due to increase further with the move to the new larger Reborn premises.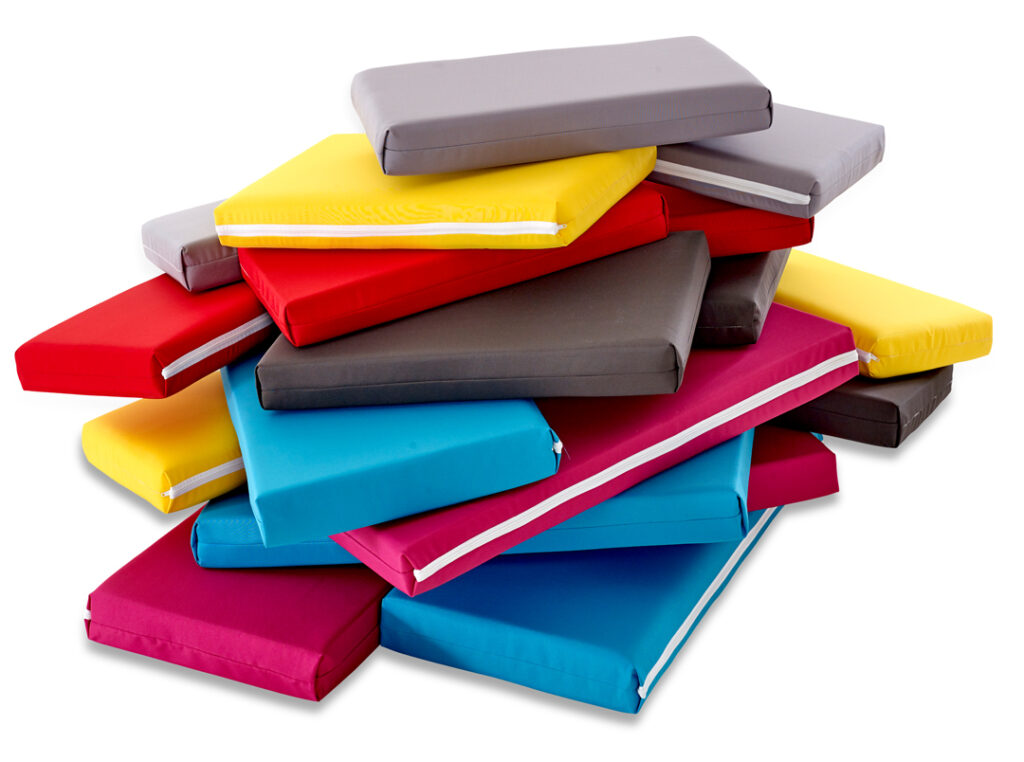 The successes haven't come without challenges though, as Paul continued: "Sourcing raw materials has proved challenging, with our demand currently outstripping in-house available raw materials, despite there being an abundance of suitable materials in mattresses that are disposed of through landfill, and despite approaching traditional recyclers to purchase their reclaimed materials. With nearly seven million end-of-life mattresses being disposed of yearly, this is the one thing I wouldn't have thought we would struggle to get."
Another area Paul highlighted before was seeking investment to take the model to the next level. However, with business booming, the need for external investors has not been a limiting factor on its growth. "Reborn has performed way in excess of our planned volume figures and EBITDA. This success is one of the drivers creating demand for additional raw materials, unit sales are pushing production to its maximum capability, due to constraints on space, which is soon to be addressed by our new premises. Part of this success is the addition of new product variations to increase customer choice.
"Being purely still self-funded to date, our profits are ploughed back in to strategically help our growth. As much as an investment would fast track our plans, we have to ensure that any investor would be in it for the right reasons. We stand firm that our principles come before profits and that profits will follow by doing what is right; for the right reasons. I've been cautious on this front, aware that the realistic value of our business is much greater than you could justify on paper. I liken it to 'Dragons Den' and the valuations some of the entrepreneurs' place on their new businesses, with the Dragon's asking the dreaded question 'how have you arrived at that?'. I know from the previous few years of volume and demand increases we're getting, that the next five years will see incredible growth, hugely increasing our EBITDA value, and though it may be a little tougher in the short term, in the longer term this decision will pay dividends."
As Paul mentioned, the new larger premises will be a catalyst for future growth where it can manufacture the new Reborn ranges. Paul also added that there are some "very exciting projects" on the horizon inside and outside the mattress industry. There are plans for six new Sigma manufacturing lines, offering new capabilities and products, which has already created customer interest and demand, and will further enhance its material use, getting the business closer to 100% reused and recycled materials. The company is currently developing a brand-new mobile application to streamline its goods inward and outward, which will tie into its CRM system to enhance the overall customer experience, making it more efficient and responsive.
Aside from the internal company investments and developments, Paul also highlighted an issue that needs addressing, while calling for a ban on mattress recycler's selling components to the industry without thorough due diligence on its intended use. It's understood that when using current estimates, if the additional 4.8million mattresses currently sent to landfill were 'recycled' in the traditional manner, mattress fraud could potentially hit £240m. Paul asks the blunt question, "how would that impact your business?"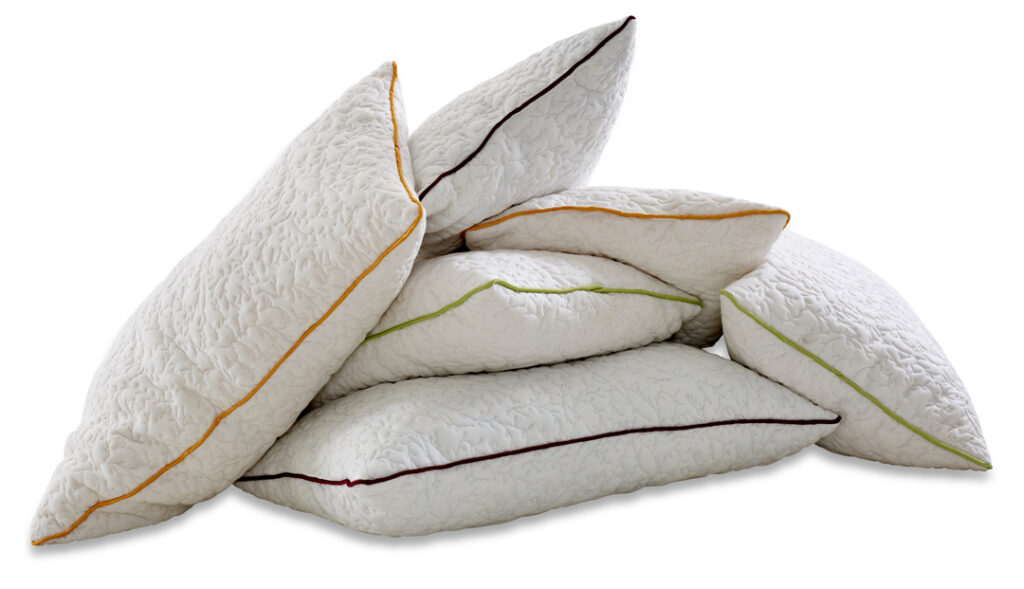 "From the 6.8million mattresses disposed of in the UK each year, surely as an industry we should utilise our skills and take advantage of this great opportunity to ethically and transparently re-manufacture a plethora of sustainably manufactured products, which not only offers the only scalable and financially viable solution to the landfill crisis, but naturally puts an end to the mattress fraud that the bedding industry have been looking to resolve for over a decade. Not only that, it offers the consumer a choice never seen before.
"There is reportedly a £100m a year mattress fraud, with rogue manufacturers making mattresses from reclaimed materials, or worse, simply putting a new outer cover on an old, dirty, used mattress – no cleaning, no fire testing, certification, sanitisation or mattress integrity. We have actually purchased these products, cut them open and inspected them ourselves, and seen these products in our recycling facility. Traditional recyclers are selling harvested materials from old mattresses, or, complete mattresses to rogue manufacturers, borne out of the fact there is no money in simply recycling mattresses, as the recycling gate fees need to be competitive with landfill charges, traditional recyclers see the only profitable route being to sell components to rogue manufacturers.
"The downside of this practice impacts negatively on the mattress industry, with sellers advertising unrealistic prices all over social media and online, with prices for complete products less than the actual raw material cost. Reputable manufacturers and retailers are forced to cut their margins to compete as consumers have an expectation of what prices they should pay for their new mattresses. In comparison, the Bye Bye/Reborn proposition to recyclers should minimise and eventually eliminate the rogue element from mattress manufacturing and retailing.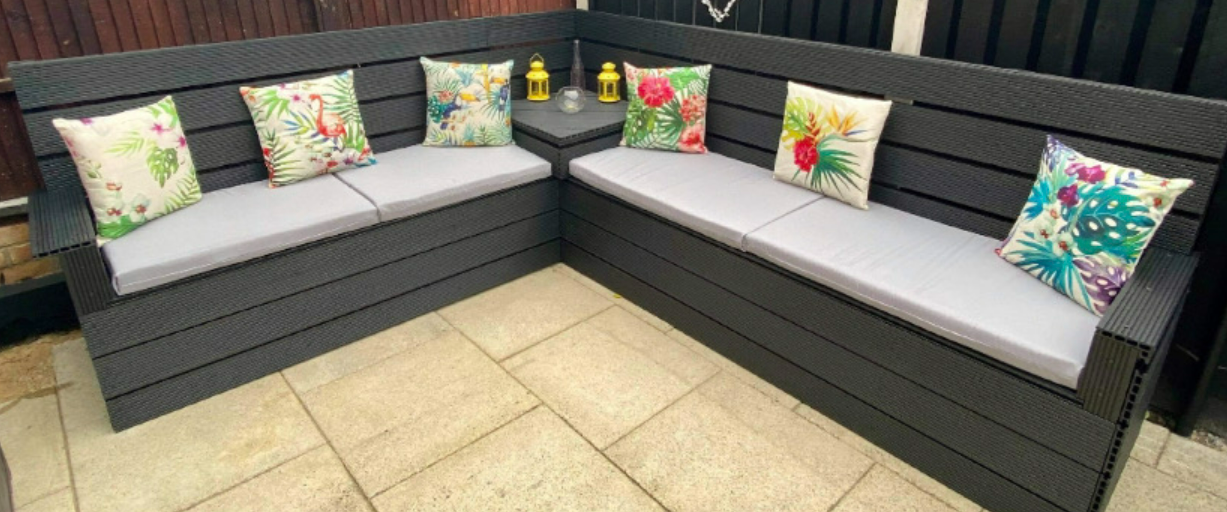 "Bye Bye Bed Ltd. will buy their reclaimed materials at the same price they are currently selling out to rogue manufacturers, cutting off, or minimising the supply of raw materials to rogue manufacturers, eliminating any negative financial impact on the recyclers themselves. Materials sold to Bye Bye Bed Ltd, are then traceable, auditable, and the materials are used in ethical, environmentally friendly, sustainable, responsible manufacturing of legally compliant products, fire tested and sanitised to new levels of cleanliness, with planned recycling and reuse at the product end-of-life, contributing to a genuine circular economy.
"These products are then sold and clearly identified as made from recycled materials and components, giving the end consumer a choice between a new product made from virgin raw materials, or a Reborn product manufactured from recycled materials, at a recycled product price. Not everyone can afford the price tag of a luxuriously manufactured product but that doesn't mean that they should not be offered the same comfort and quality level that fits within their budget."
This also plays into consumer education too, which remains a key element of Paul's model. "Crucially, there isn't anyone else manufacturing recycled products in the way we do, and consumers are surprised, but incredibly positive when they are exposed to our model and products. It's a slow process to increase consumer awareness without throwing a huge amount of money at marketing – which means adding to our prices, unrealistically inflating them.
"There is so much going on at the moment, it is genuinely very exciting. Every day seems to bring new opportunities or potential, our manufacturing is getting stronger, orders are increasing and with the larger space, it will open up the opportunity for more clients to get involved and take advantage of our ethical recycling route. We welcome these potential clients to get in touch now or at the Bed Show (on stand D20) to discuss their requirements in detail."