Paul Beckett, founder of Bye Bye Beds and creator of Reborn, talks about the future of mattress recycling and why its brand is an industry game-changer.
Did you know an estimated eight million mattresses are manufactured each year in the UK alone? That's a lot of mattresses. But what happens to the older, redundant models?
Most likely, they end up in landfill. In fact, over seven million are still there.
Trying to change this is Bye Bye Bed Ltd. Having launched back in 2019, the mattress recycling business has perfected its model under the newly established brand Reborn, which is all about sustainable manufacturing.
Big Furniture Group caught up with Paul Beckett, founder of Bye Bye Beds and creator of Reborn – The Sustainable Manufacturer brand, to find out more about this revolutionary project.
"We provide a consumer choice never seen before – either purchase a brand new product, manufactured from virgin raw materials and pay the economic and ecological price or choose to purchase a Reborn Product of the same integrity, the same legal compliance and the same cleanliness (if not cleaner) than a newly manufactured product but at a fraction of the price and a tiny fraction of the ecological impact," says Paul.
It's a bold statement, but one that Reborn can support.
The company has recently secured a new license with Swiss-based Sanitized AG that adds another 'badge of honour' to its operations, alongside being UKCAS testing compliant. What this means is, is that the business can manufacture a 95% fully recycled mattress from previous fillings and beds, which are also recyclable at the end of its life.
"We've got a proven business model here – that is both good for the economy and environment alike."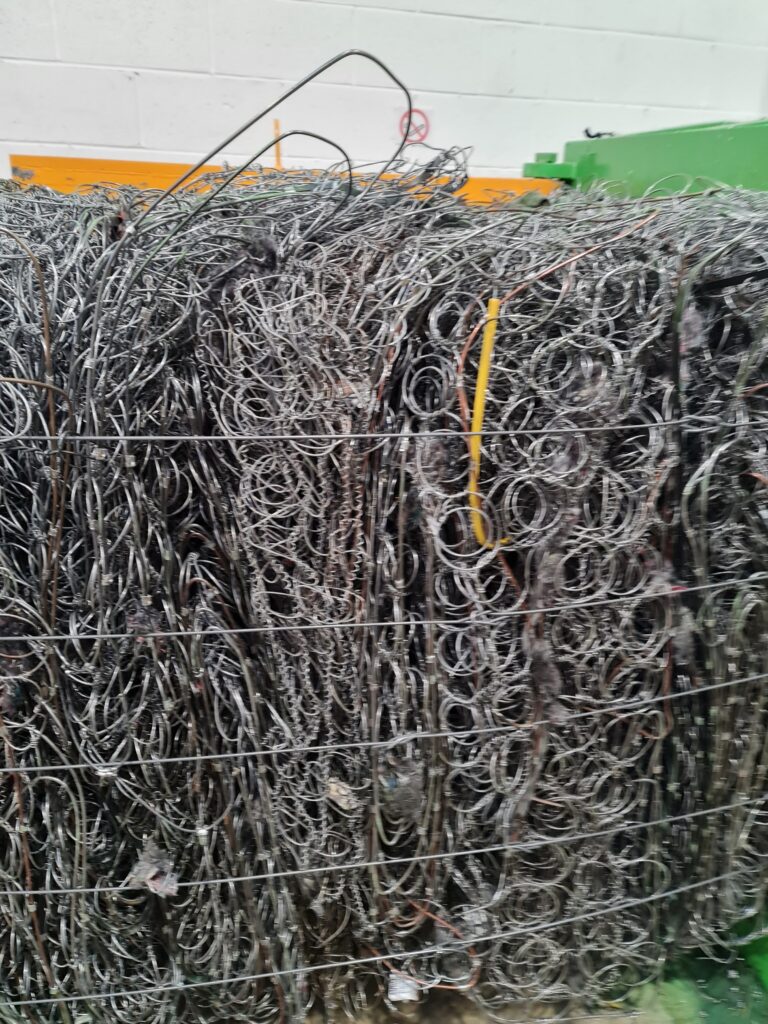 Before we get into more about the Reborn brand, how does the process work? Paul revealed: "We divert mattresses and beds from landfills to our specialist centre where we then strip them down into their raw components and begin the manufacturing process of creating a new mattress from these recycled fillings up to and including Crib7 standard. We are creating a circular, regenerative economy for mattresses, and other products too."
From erosion control to packaging and garden seating cushions to garden planters, we have a solution for each of the separated components that we have manually deconstructed.
With the Reborn model at a stage to accelerate, the brand has seen positive and encouraging feedback already, with one partnership off the ground.
"Developing our B2B market is where we're at now," says Paul. "For example, we have partnered with LOFT, which they have re-branded as Regenerate. We've had lots of interest from many organisations as big as LOFT to partner with us, with at least four in major conversations to get on board with us where they will all have their own exclusive product lines like LOFT.
"We've got a proven business model here – that is both good for the economy and environment alike. It's a worldwide issue with recycling and now we've perfected our model and solution, there is so much potential to grow the Reborn brand globally. But we need to tackle the UK first."
On its UK vision, there are a couple of scenarios that Paul can see, including a roll out of centres like its own to even a potential solution to end fly tipping. However, the journey requires education, investment and solving the problem of scale.
"I think the best way forward is for all UK mattress recyclers to come together and said let's all do the Reborn brand. We can create sustainable manufacturing facilities across the UK, partnering with existing centres or manufacturers, where we would also reduce our carbon footprint too as distribution and logistics would be in the area of the facility," Paul said, continuing: "At the moment, we charge a gate fee of £5 for every mattress that comes in, but if we can incorporate that fee in our finished product, is that not then possible to make mattress recycling a free service? Would that end fly tipping? No one would have to pay for recycling. It's not a quick fix, but it's another solution – it could even become a rebate service like steel, where if you recycle a mattress responsibly, you'd get paid for it. I can see that happening, further down the road of course, but it's good to dream!"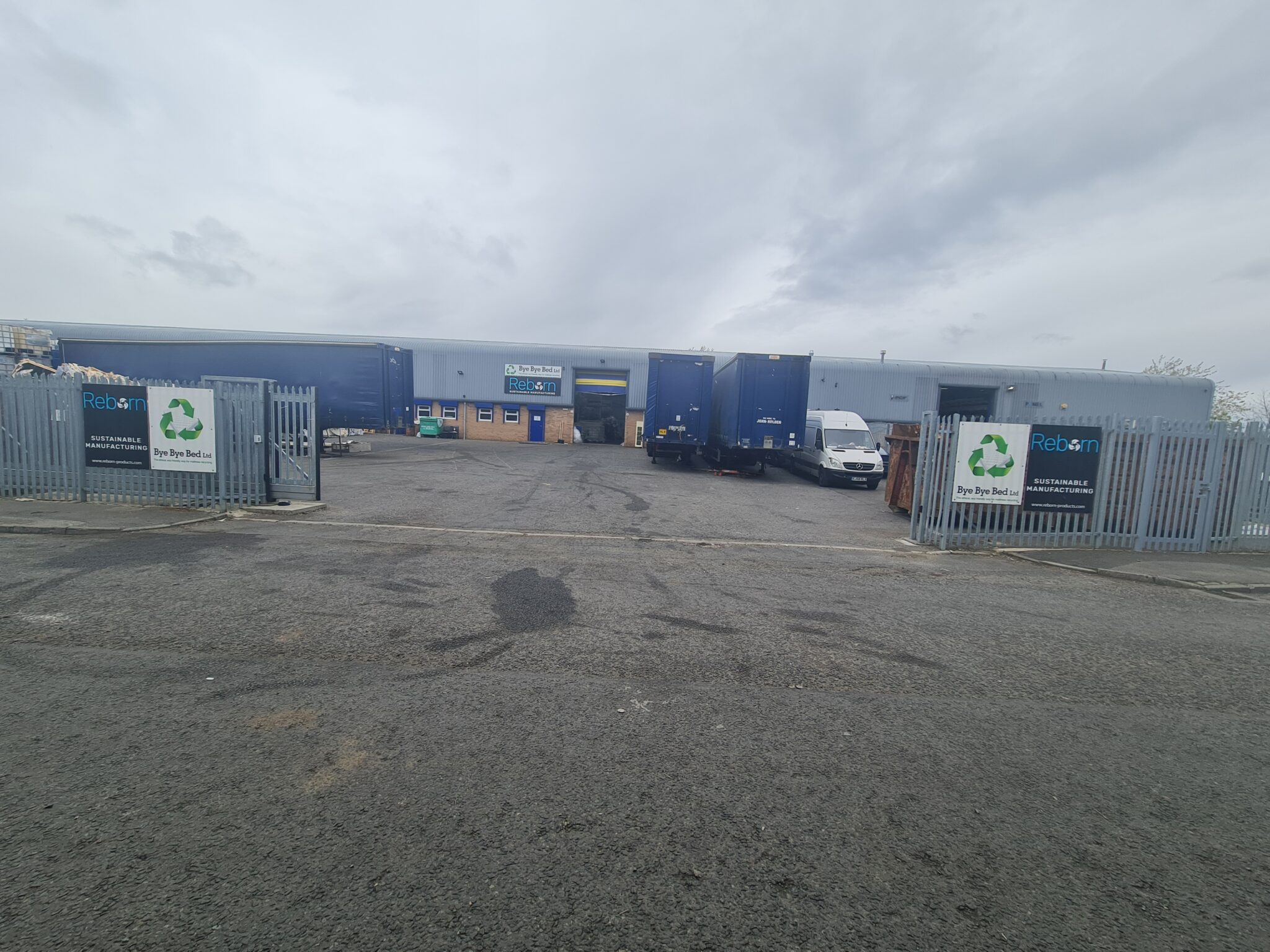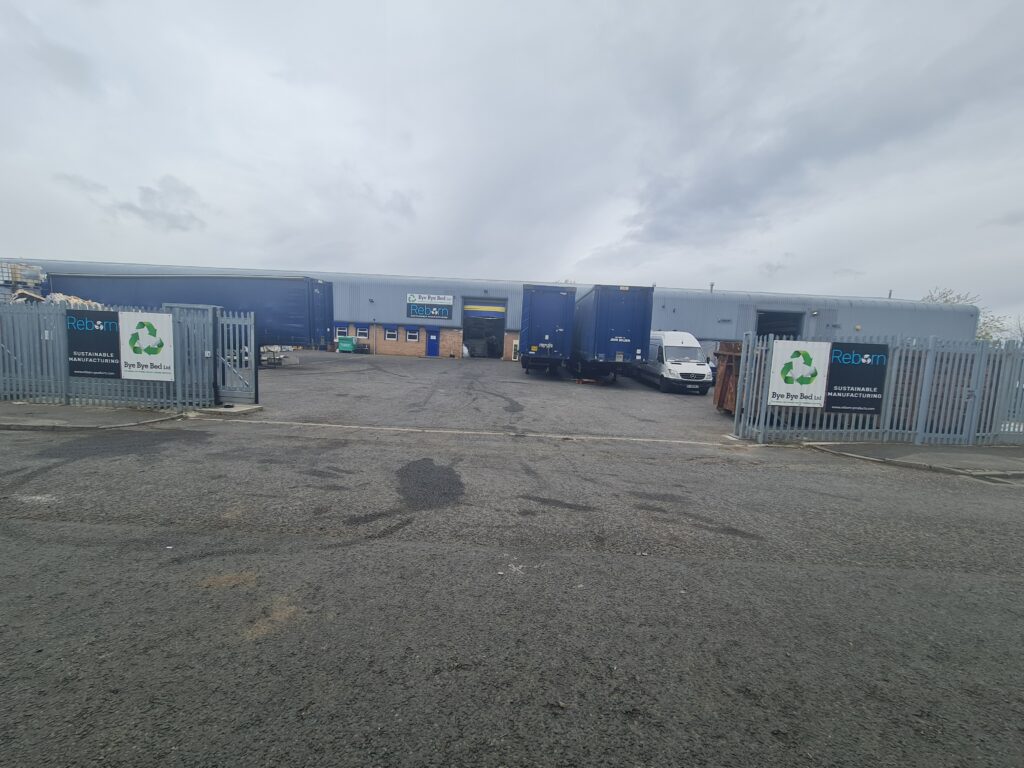 On issues of scale, with the ban on mattresses coming into force in 2028 in mind, Paul added: "The biggest problem is going to be the ability to handle recycling on such a massive scale. If and when the seven million mattresses that are already in landfill start to come out, it will create a flood that re-processers won't be able to handle. They can only blend so much raw materials, so what will happen is that some separated mattress components will end up back at landfill. Where's the sense in that?
"So, we need to do something now. We want it earlier than the ban date. This is why a sustainable manufacturing operation has to be in place on a larger scale."
Reverting to where Reborn is now, Paul revealed that the way to educate a consumer can be through QR codes. This would contain important information about what's in the product and what certification it holds.
"Educating the consumer is still key. We're shouting from the roof tops that our products are recycled. We use a QR code so when you scan it, which is still under final development, we've got the video of fire test, current fire test certificate, as well as showing the product and components, the longevity report and also the process of how it has been manufactured," Paul said. "It's a tool that shows the consumer everything behind the product, giving a much deeper and transparent insight."
Furthermore, the company is still developing its processes whereby it has trials to fully manufacture a 100% recycled mattress filling, as well as hinting at the next product category to tackle.
"Manufacturers may not buy into it straight away, but if we can get the retailers crying out for more sustainable products, manufacturers will have to take notice quicker. The current 30% of fillings that have a high value to recycle can be turned into 100%, and that's what we're doing," Paul said.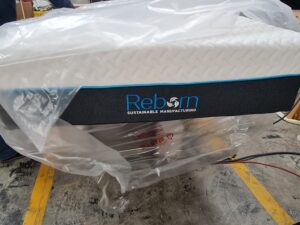 "We get asked a lot about upholstery and it's something we're looking into. It's the next stage for us, and to be honest, our perfected business model can be rolled out over various product groups including carpets too – anything that goes to landfill really."
And with the nature of recycling, Reborn has been immune to the raw material issues that have plagued the industry in recent times, citing that their model provides an endless stream of materials ready to 'go again'.
For now though, it's about getting to the next level and Paul has welcomed the opportunity of investment to fast-track its progress.
"My expenditure to date has been perfecting the testing, processes and Reborn product. To accelerate what we're doing we are open to investment. It needs major investment, around £2m injected, which will allow us to set that perfect business model up for the UK. By either investment or growing the Reborn brand out, we're ready for our next stage."