Following a successful trial period, furniture retailer Oak Furnitureland has launched its first upholstered storage bed range.
Available online and in a select number of showrooms, the retailer plans to feature the range in over 60 stores by the end of October 2023. The move into customisable upholstered storage beds forms part of the retailer's strategy to develop a whole home offering for customers.
The curated collection of upholstered beds has been exclusively designed for the brand. It features seven different headboard designs, each available with or without wings and a choice of storage options that include gas-lift ottoman design, divan bases with two-drawer or four-drawer under-bed storage, as well as simple bed frames. There's a choice of three fabrics and a variety of colourways spanning fresh whites, soft neutrals, cool greys and for pops of colour, shades of green and blue.
The launch of the collection follows a successful pilot in four showrooms; Cardiff, Bolton, Lincoln, and Sheffield as well as online.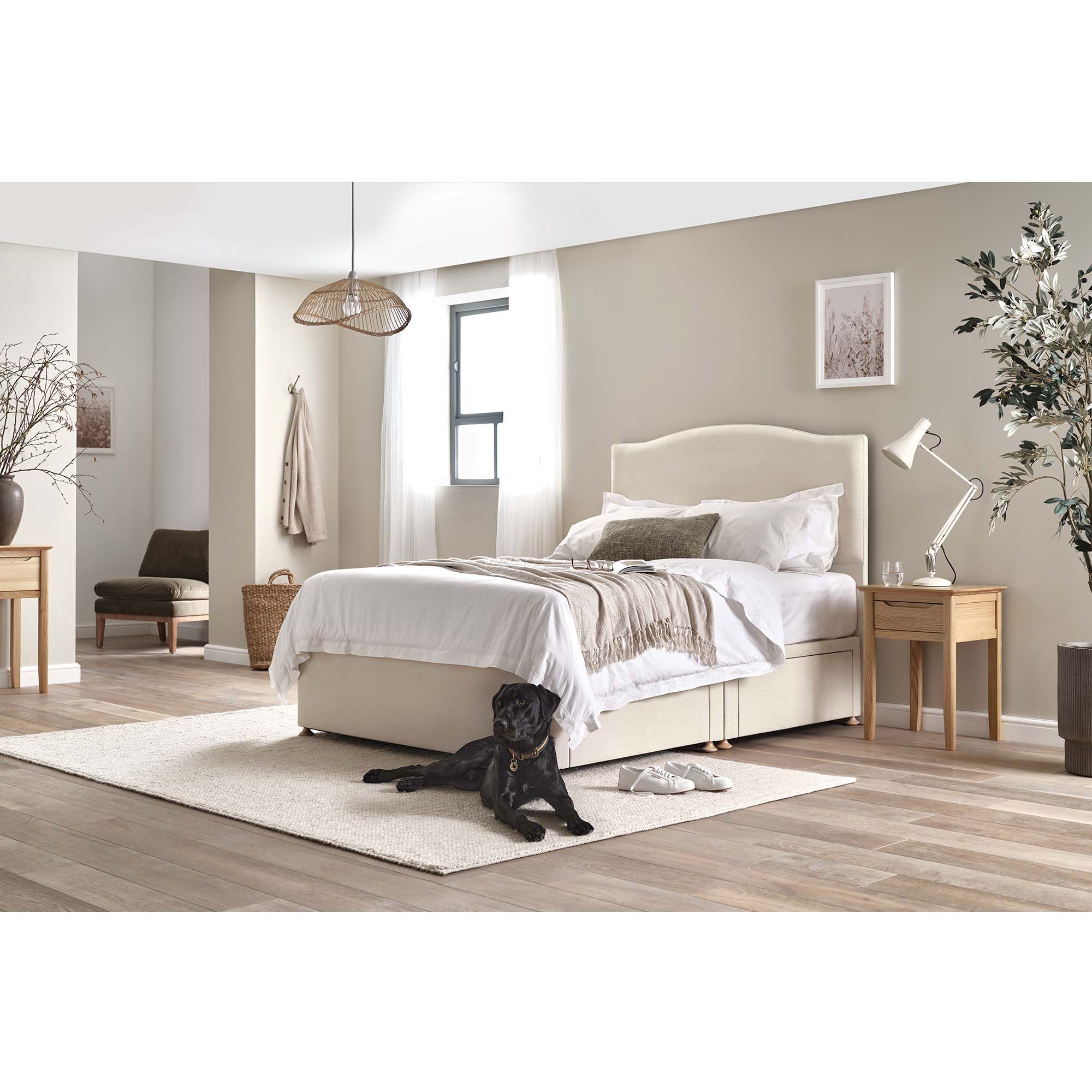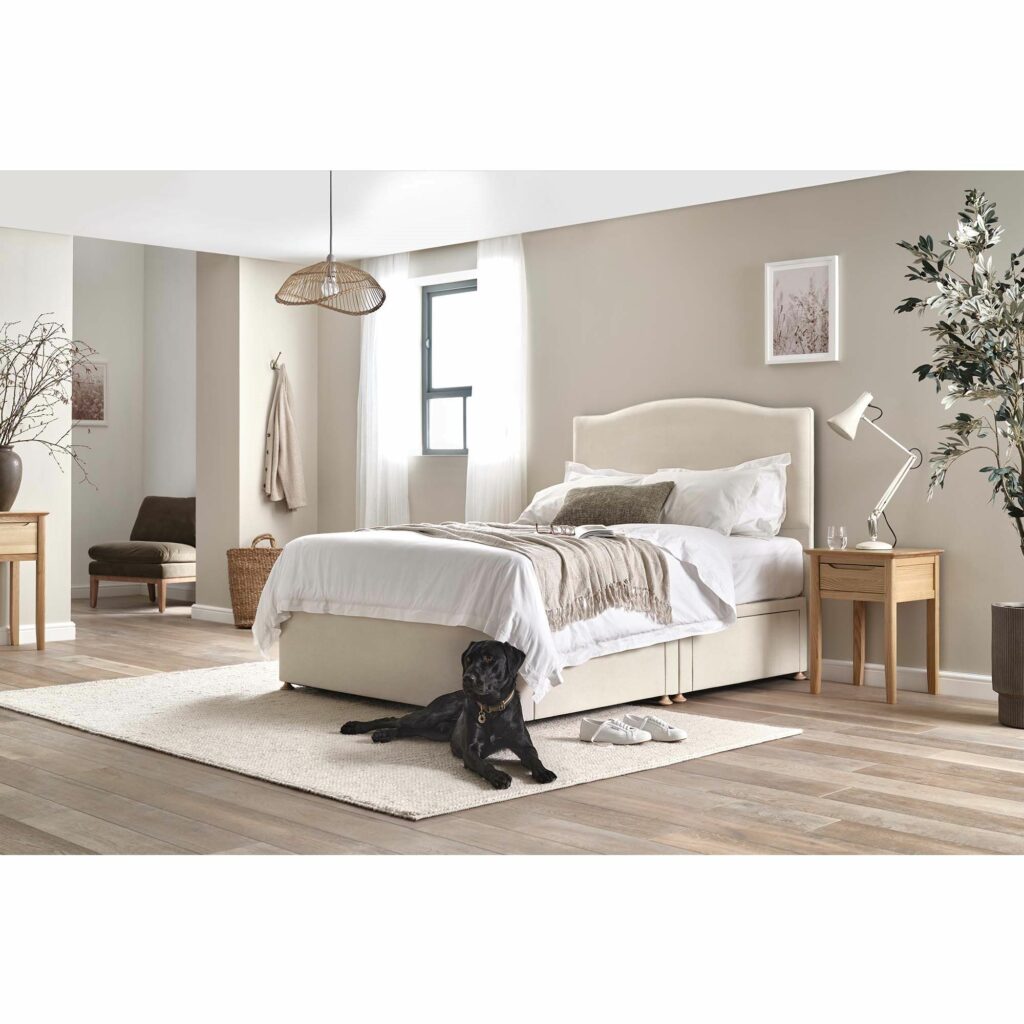 The move into beds forms part of Oak Furnitureland's strategy to develop its whole home offering which saw the brand launch an enhanced sofa collection last year. Sofas sales are up 9% year-on-year in the 12m to 30th June 2023.
Alex Fisher, Chief Executive of Oak Furnitureland commented: "Our customers are increasingly coming to us to furnish their whole home, from the kitchen table to the living room sofa, and now the bedroom. The initial customer response to our new upholstered storage bed collection has been overwhelmingly positive, which is why we're excited to be rolling out an even wider offering that will allow our customers to create something that fits all their style and functionality needs.
"We're also introducing the collection to over half our showroom estate and the Oak Furnitureland website to present customers with the information they need when refining their choices, but also ensuring a strong showroom presence where they can see and feel the products themselves.
"This is another example of how we're taking the quality and style that we're known for in cabinetry into new product ranges, as we invest in developing our whole home offer."