Sloane Stanley has announced Birdie Fortescue, the luxury home accessories brand, has returned to the King's Road for its second pop-up following its success last year.
The store has opened at 342-326 King's Road and will be in situ until late January 2024. Birdie Fortescue's 1,728sqft store stocks a diverse range of items, such as its spring/summer '23 Florentine Collection of block-printed soft furnishings, tableware and accessories, lighting, and rattan furniture, as well as limited edition pieces and unique artworks.
The pop-up will also host several events throughout its time on the King's Road, collaborating with other brands and delivering talks and art exhibitions, giving customers a well-rounded and immersive experience.
The brand, founded by its namesake, was created in 2014 and is based on a rich heritage of global inspiration, and has two sites operating in Norfolk.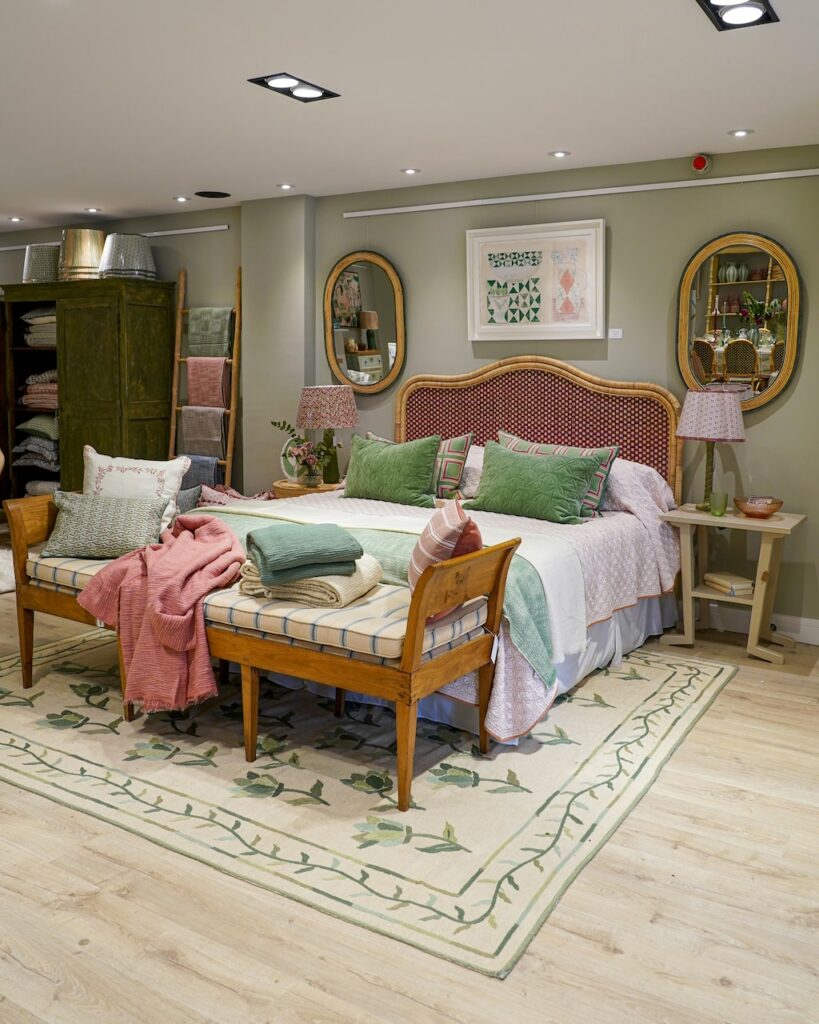 Birdie Fortescue commented: "The King's Road is one of the most iconic destinations in London, and we are so pleased to be back here for a second year running. Our previous pop-up garnered so much success, and we're excited to be open for much longer this time and build even greater relationships with the Chelsea community. We feel very much at home here on the King's Road, and we are looking forward to showcasing a range of high-quality products to residents and locals alike."
Hannah Grievson, Property Director at Sloane Stanley, added: "We are thrilled to welcome Birdie Fortescue back to the King's Road. They were a front-runner last year when it came to providing high-quality products and an elevated shopping experience, and we are confident that its second time residence will be no different. Our estate offers the very best in creative and independent retail, and Birdie Fortescue compliments our vision in every way possible, and we're delighted to have them a part of our thriving community once again."