Independent furniture retailer Peter Green Furnishers has praised the success of its recent 'Peter Green Health and Wellbeing Event'.
The event, which was held in Spring, was the first time it had ever launched such a promotion, and, following its success, will now be a permanent annual fixture.
Wendy Martin Green, Owner of Peter Green Furnishers, explained: "One of our biggest and most successful promotions we have had this year was our 'Peter Green Health and Wellbeing Event,' which we held in the Spring. It was the first of what will most probably be an annual event now.
"To begin with we invited a number of health and wellness professionals from the local community to 'set up shop' in our Chandlers Ford Store for one Saturday in March. Next, we invited our neighbours and customers to come along and explore the benefits of sleep, relaxation, proper posture and a healthy diet and lifestyle from the experts with an emphasis on improving both mental and physical health.
"The response was overwhelming. We had over 20 experts sign up to demonstrate their services ranging from chiropractors to people who were able to map inflammation using special technology. When we opened the doors, 300 guests joined us and enjoyed free massages, healthy smoothies and lots of free advice on how to improve their lifestyles.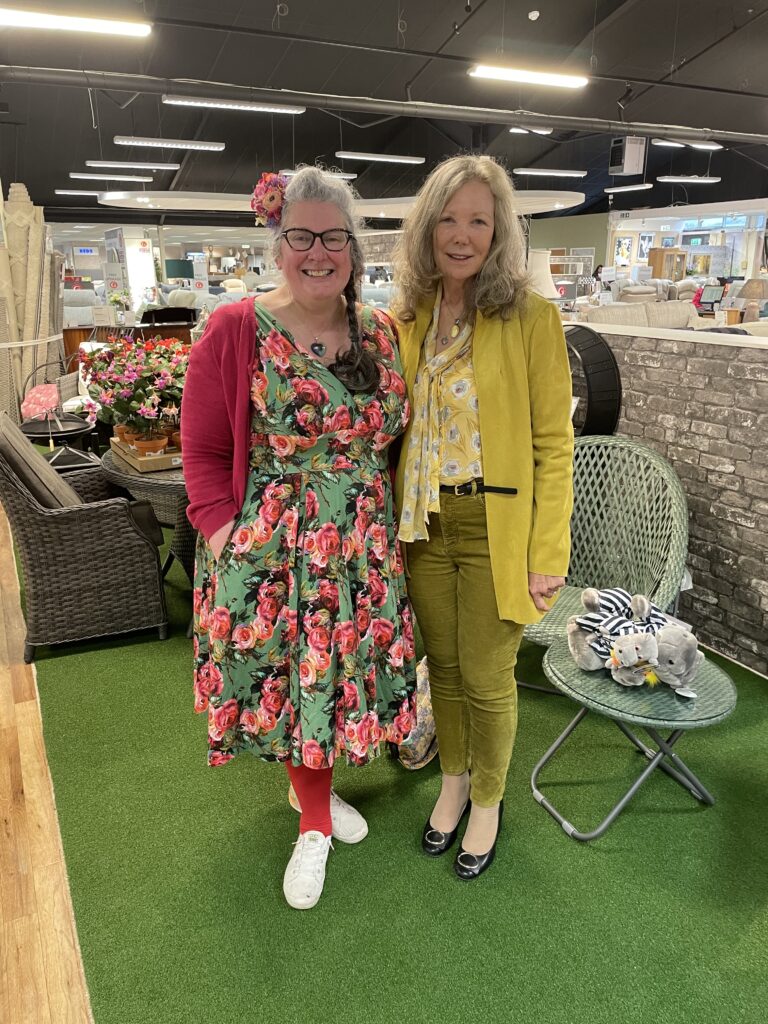 "What does this all have to do with a furniture and flooring superstore you might say? Well, the answer is almost everything, because most of the products we sell to our customers are designed to improve their lives in one way or another. This could simply be on a cosmetic level – changing your furnishings can in itself be emotionally uplifting or on a physical level where the product can aid people with mobility issues, like a lift and rise chair or adjustable bed.
"Of course, we must not forget the relaxation aspect of health either, where an economically designed chair or a well-designed mattress can make all the difference. To help explore the benefits of these products we had some of the representatives from our top brands come and demonstrate the benefits of their merchandise to the public."
As already mentioned, the day was a big success from all involved, with many in attendance asking if more were planned. Wendy continued: "For us it was fantastic. We were able to give something positive to our community, and at the same time open up our store to visitors, some of whom had never visited us before, to reconnect with old customers and engage with a new audience.
"The hype about it on social media both before and with all the online 'thank-you's' afterwards, placed us right in the centre of the community we aim to serve. I can honestly say that this was one of our most successful promotions. My thanks go to the wonderful Peter Green Team who set everything up with such thought, attention to detail, care and hard work, which ensured this wonderful day unfolded effortlessly for us."