Yorkshire-based beds and mattress manufacturer Hyder Beds Ltd looks ahead to the January Furniture Show, highlighting their craftsmanship and eco-focus.
Situated in Dewsbury, Yorkshire, Hyder Beds Ltd boasts more than 30 years of experience in bed and mattress manufacturing. In that time, the company has mastered the art of bed-making and as such, prides itself as one of the leaders in the competitive beds industry. Fresh from a well-deserved festive break, Hyder Beds is ready to go once again and will officially kick its New Year off at the January Furniture Show, which takes place at the NEC in Birmingham from 22nd-25th January 2023.
On display will be Hyder's latest developments and innovations, including an array of customisation options to meet demand of different styles and trends. Furthermore, the company prides itself on manufacturing sustainable products, which is an important part of Hyder's ethos.
"Over the years, our specialty in the manufacture of various kinds of mattresses has evolved to high quality using the recent technology trend amalgamated with extensive test and trial with our years of master craftsmanship experience," Hyder said.
"Time costs nothing. But choosing the right mattress is an investment in your health, happiness and well-being," the business continued. "We take eco-friendliness seriously too. The materials we use to produce and manufacture our beds are all organic, re-useable or recycled. From organic, toxin-free fertilizer to using recycled packaging, and everything else in between, we pay attention to every environmental detail."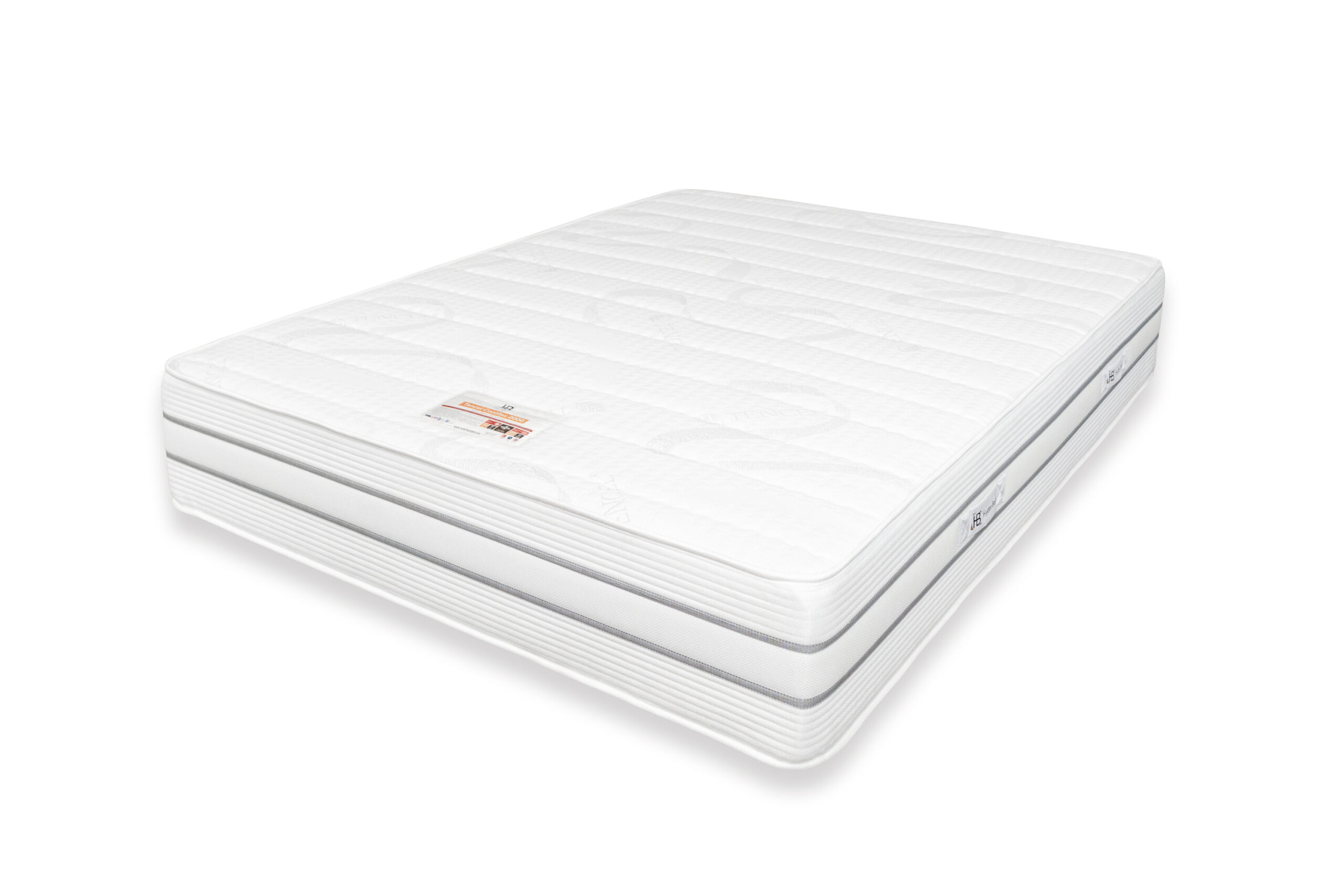 When packaging products, Hyder said it adopts a unique 'roll pack' system, which works on reducing the amount of packaging it uses and the number of vehicles needed to transport goods. "The different types of mattresses we produce (Organic, Hydro Gel, Advance Foam and Sleepaedic) are all designed to provide excellent postural support while delivering luxury," Hyder said, continuing: "We understand our customers have different preferences. So, as well as manufacturing various models of furniture, we also provide tons of customisation options. Whether you want a bright interior or darker colours are more your vibe, we're confident our selection of fabrics has something to suit everyone's tastes.
"Are you a local business? A national chain? Or a contract-style agency? If so, good. You're in the right place. We accept orders from brands of all sizes and industries to manufacture beds. Whether you're a tiny B&B or a well-established hotel chain, we'll provide precisely what you need. You name it, we'll create it."
Hyder Beds are looking forward to exhibiting at this month's January Furniture Show and will be situated in Hall 5 on Stand 5-E62. "We hope you had great seasons break last month. Now it's time to start a New Year with new ideas. Therefore, we will be featuring our latest product range and a chance for you to meet our team at the January Furniture Show. We look forward to seeing you."