MattressTek Directors, Shaun Peel and Michael Birtwistle, talk about why automation is the way forward and how the company has affirmed itself as a force for growth.
With over 40 years worth of combined experience, made up of a mix of designers and engineers, mattress machinery manufacturer, MattressTek, has maintained its positioning as a provider of quality, robust and reliable production lines for the bed industry and beyond.
Innovation and problem solving are at its core, which has seen the company invest in a number of areas across the business of late. A refreshed website launch, new product updates, growing its team and system enhancements are just some of their most recent developments.
Shaun Peel, Technical Director at the brand, shares an insight into the importance of continually developing with its focus on helping manufacturers to streamline and automate their production lines.


"We have cemented ourselves as one of the leaders in the making of machines for the mattress industry, and our range has proven popular with clients and big brands in the UK, US, Mexico, Europe and Australia, with the British made machines being designed and built from our site in Lancashire.
"There are a whole host of machines needed to help manufacturers to make their products to a high quality – positioning, stuffing, stitching, sewing, spring unbaling, gluing, turning, flipping, inspecting and packing. Automation is literally the way forward.
"Our machines meet those needs and allow seamless production, ensure efficiency, reduce downtime and increase the number of products made. Automating the process also helps to deal with the labour lag the industry is currently facing."
MattressTek has recently developed its Stacker and Stuffer machines, as well as 90/180 degree turning and flipping inspection and straight-line belt and roller driven conveyors, which can be made to suit bespoke requirements and be added into existing production lines.
Fellow Director, Michael Birtwistle said: "We have refined and developed our machines, with regard to design and the hardware and technology, to adapt them to fit into limited space at factories, as well as incorporating sensors to flag up when material runs out, threads break and bottlenecks occur.
Shaun explains: "The demand for machines such as the Hot Glue Bridge, which applies glue and layers mattress filling components before they are pressed together by the Tamping machine, has meant we have been able to drive exports, as well as satisfying our UK clients too."
Due to the acceleration of orders, MattressTek revealed it has expanded its team in various areas including fabrication, fitters, installation and electrical, as well as supporting the design and build teams.
"We have invested in the business to innovate our products and improve efficiency for our customers. We have been able to attract local skilled workers, tripling our workforce over the last two years."


This expansion has coincided with other internal investments and property space too. "We have been able to attract local skilled workers. In fact, we have tripled our workforce over the last two years. Adding to this growth, we have invested in internal systems to make it a safe, efficient and enjoyable space to work.
"We have invested in a Material Resource Planning system to streamline, track and plan production and resourcing, which will support the sustained global export of our range. We have also aligned our marketing to showcase the full product range and our development, taking on a full-time member of the team."
An element of this marketing transition is the revamp of their website, where the brand has gone all out to help customers with more resources and product information.
The refreshed website, mattresstek.co.uk, features a downloadable catalogue and a more 'interactive and accessible layout and design', with the company working with a local developer to highlight its offering and extensive range, which provides solutions to issues that manufacturers face.
Shaun said: "We have added the full range of machines and conveyors and really considered the information customers want to know and the presentation and ease of accessing it, through the ability to download technical product sheets for all of the products and a full catalogue too.
"Videos and demonstrations of machines in operation and in situ on a production line are also uploaded on the site and we are still working to present case studies of previous and ongoing projects, in the UK and US, to show our versatility and the bespoke design and build offering."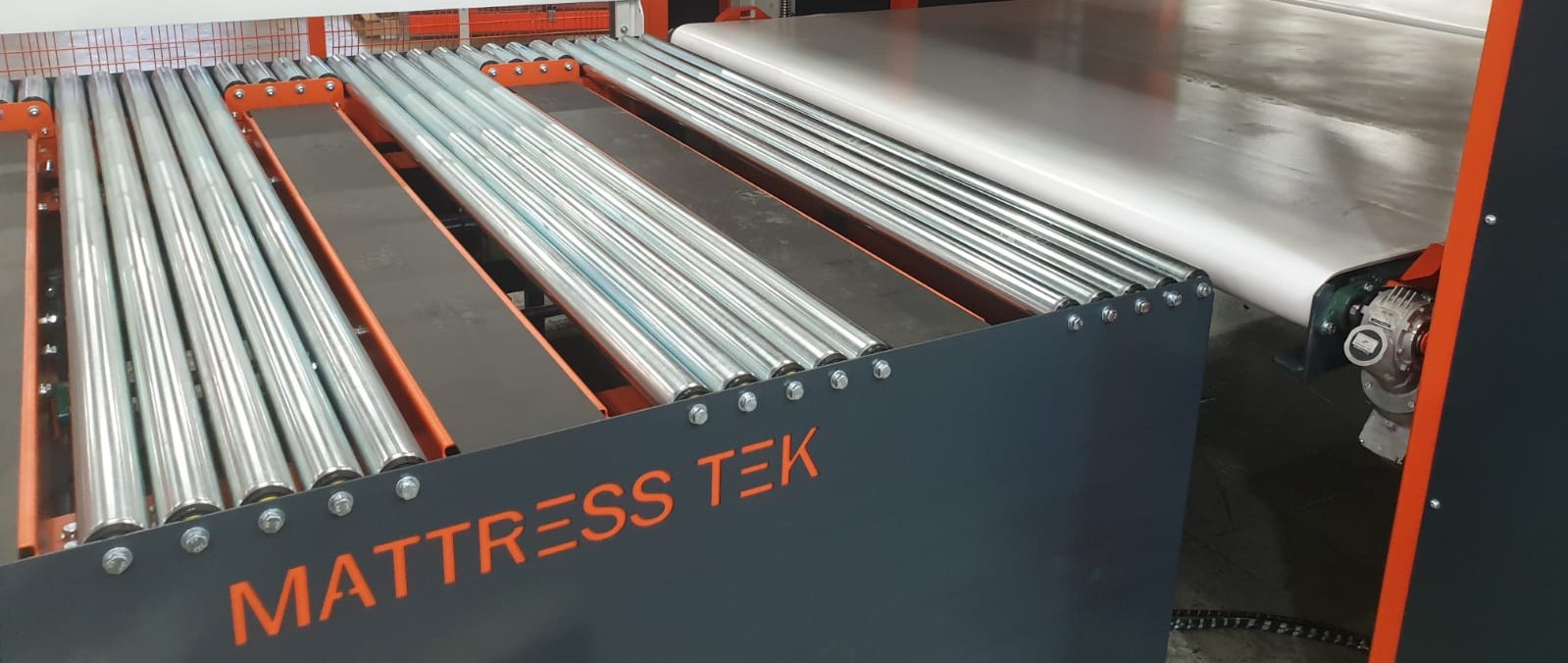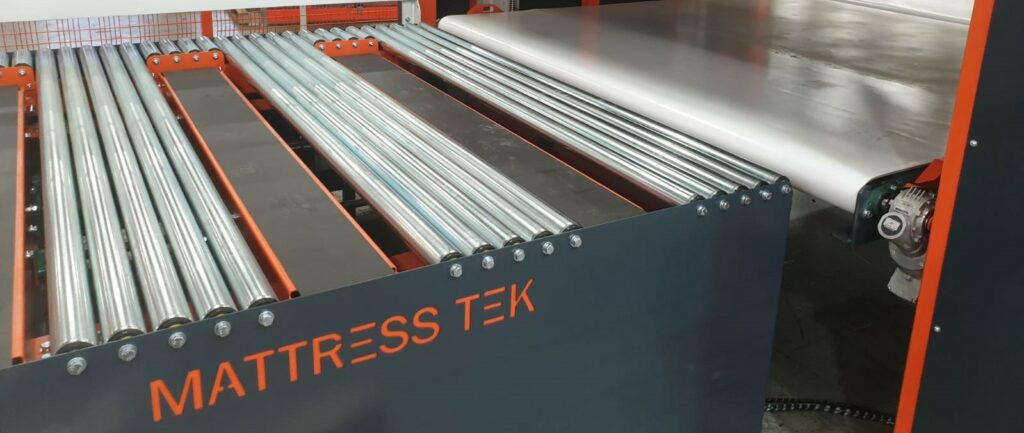 And that's not all. Over the past 12 months, MattressTek has been busy expanding its physical presence too, all in line with its rapid growth.
"We have built a store for the fabrication and build part of the site and have just completed construction of a meeting room space to welcome customers and conduct internal meetings," Shaun said, continuing: "The office and break out areas were also additions to the original premises and these have supported the investment in the workforce. There's still plenty of scope for further expansion too."
With its recent investments already benefiting the business, MattressTek's next move is to continue its exposure, fulfilling orders and looking to grow even more.
Michael added: "Although we are busy fulfilling orders of our customers throughout the UK, 70% of our production is exported across the globe and this spread will continue to grow.
"Growth has been pretty rapid, attributable to the onboarding of staff members and the development of existing products and processes, along with the introduction of new machines.
"We will continue to export to our customers across the US, Europe, Mexico and the UK, as well as having a presence at bed industry, machinery, automation and manufacturing exhibitions too, so there's plenty of opportunity to come and see us."