In the next part of our ongoing sustainable series, we take a deeper look at Danish furniture retailer JYSK and what they are doing in terms of sustainability.
JYSK
As an international company, JYSK interacts with thousands of customers, employees and suppliers on a daily basis. "The way we act has an impact on our surroundings, and this means that we as a company have a great responsibility to ensure that things are done in a responsible way. Our responsibility comprises a number of areas, including JYSK employees as well as employees working for our suppliers throughout the world. We have to ensure that our products are made with respect for both humans, animals and nature," the company said.
Through its membership of international organisations, JYSK ensures that impartial partners visit their suppliers and informs them if a supplier does not live up to its requirements. Through the past years, JYSK has worked at increasing the amount of FSC-certified (Forest Stewardship Council®) cardboard packaging. "It has been challenging, but good results have been accomplished," the business said. In the fall of 2020, JYSK publicly committed to the FSC sourcing target that by the end of 2024, all JYSK products and packaging made from wood, cardboard or paper will be FSC-certified.
While JYSK has been working with increasing the number of FSC-certified products in the assortment for many years, packaging was a new focus area back in 2020, when the sourcing target was published. "It was natural to us that our FSC sourcing target should also include packaging, as we are changing more and more packaging from plastic to cardboard. Also, packaging has a high turnover rate and represents a considerable part of our impact on both climate and environment," said Lars Høgh Jensen, Packaging Development Specialist. JYSK has reached the first milestone of the FSC sourcing target, meaning that all new products and packaging are FSC-certified.
"Based on misunderstandings or insufficient experience with the system and FSC's chain-of-custody, it has for some suppliers been a challenge to secure the right documentation, and in JYSK we are very strict about that. It became clear to us that capacity building – developing a more in-depth understanding – in our supply chain was necessary," Lars added.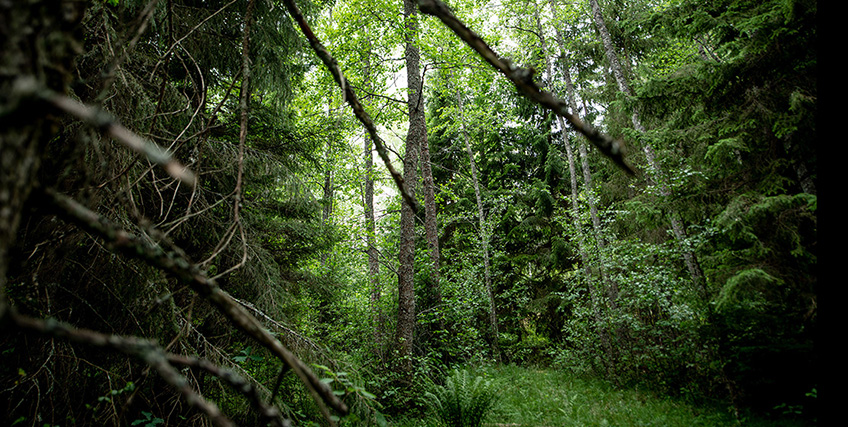 Furthermore, JYSK has joined a Danish, voluntary sector collaboration, which aims to reduce the environmental and climate footprint of the textile industry. By 2030, all garment and textiles from Danish companies will consist of at least 40% recycled materials, including at least 10% recycled directly from textile fibres. This is the objective that JYSK has agreed to as part of a new Danish sector collaboration. "We have been working to increase the use of recycled materials in our products for quite a while. Textiles are an important area as this is both a large product category in JYSK and an area with a high impact on the environment and climate. We see the sector collaboration as ambitious and aligned with both our own strategy and the upcoming legislation," said Lars Ringtved Nielsen, Compliance & Quality Director.
He highlights that one of the strengths of the collaboration is that it consists of employees with specialist knowledge of textiles, who are all joining forces from different companies to contribute to a common goal. "This area requires a high degree of technical expertise. We feel like we really have something to contribute with, and we are also looking very much forward to input from others. This challenge is too significant for one company to solve alone."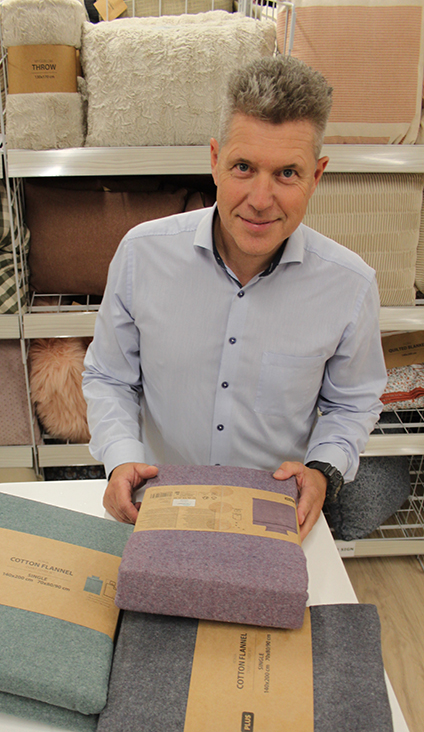 The production of textiles has a high impact on the environment and climate due to high consumption of raw materials, water, land use and harmful chemistry. According to the EU, urgent action is needed as the consumption and impact of textiles continues to grow rapidly. The Danish sector collaboration wishes to support and contribute to the EU commission's textile strategy and vision that by 2030 all textile products placed on the EU market are durable, repairable and recyclable, to a great extent made of recycled fibres, free of hazardous substances, and produced in respect of social rights and the environment. The Danish collaboration is a result of a cooperation between the Danish Ministry of the Environment, trade associations and Danish companies.
From 2023, the collaboration will extend to include companies from Norway, Sweden, and Finland. JYSK has been chosen to be part of the steering group of the Danish sector collaboration. The steering group approves the action plan and sub-goals, launches new initiatives, and continuously evaluates whether the ambition level can be increased.
JYSK has also decided to apply for a Global Recycled Standard (GRS) certification covering its own business. "We believe in the GRS as a thorough and valid certification with regard to recycled materials. When we sell and market a product as containing recycled content, we must know that the recycled materials are in fact recycled. It is a very complex procedure to control that throughout your supply chain, but the GRS system helps us do that, and we can benefit from their work and control system," added Nielsen.
Everything from maritime ropes and water bottles to textiles and wood gets new life in JYSK's products. Focusing on recycled materials is part of its sustainability strategy. One example is found among its garden furniture, where Indonesian teak from a demolished house, an old barn and traditional farmer rice boxes have been recycled for JYSK's garden furniture. The garden table EBBESKOV is one of its new products made from recycled teak. The teak is FSC® Recycled-certified (FSC® N001715), which means that the wood has been verified as being actually recycled.
Recycling is the future
"Why not recycle some of what is already out there?" asks Rikke Blæsild, who is Range & Design Manager. In her job with developing JYSK's range, she has a strong focus on increasing the number of products made from recycled materials. "Recycling materials instead of disposing of them helps reduce the strain on the planet's resources. One of our focus areas right now is to increase the number of duvets and pillows, where the fibre filling is made from recycled materials."