Independent furniture retailer Glasswells has announced the completion of a major refurbishment at its home furnishings showroom in Ipswich.
The store has undergone a £250k investment, providing a brighter and more contemporary atmosphere, offering superior inspiration to customers across East Anglia.
The refurbishment commenced last autumn, starting with the Flooring and Carpet department. A new stock carpet wall has been installed to better display the one hundred choices of carpets available from stock, all of which promise greater value and faster delivery times. Displays have been enhanced throughout the department, with the addition of lightboxes and new display units, to showcase the huge selection of over 10,000 quality rugs, flooring and carpet options available at Glasswells, who are the largest flooring retailers in Suffolk.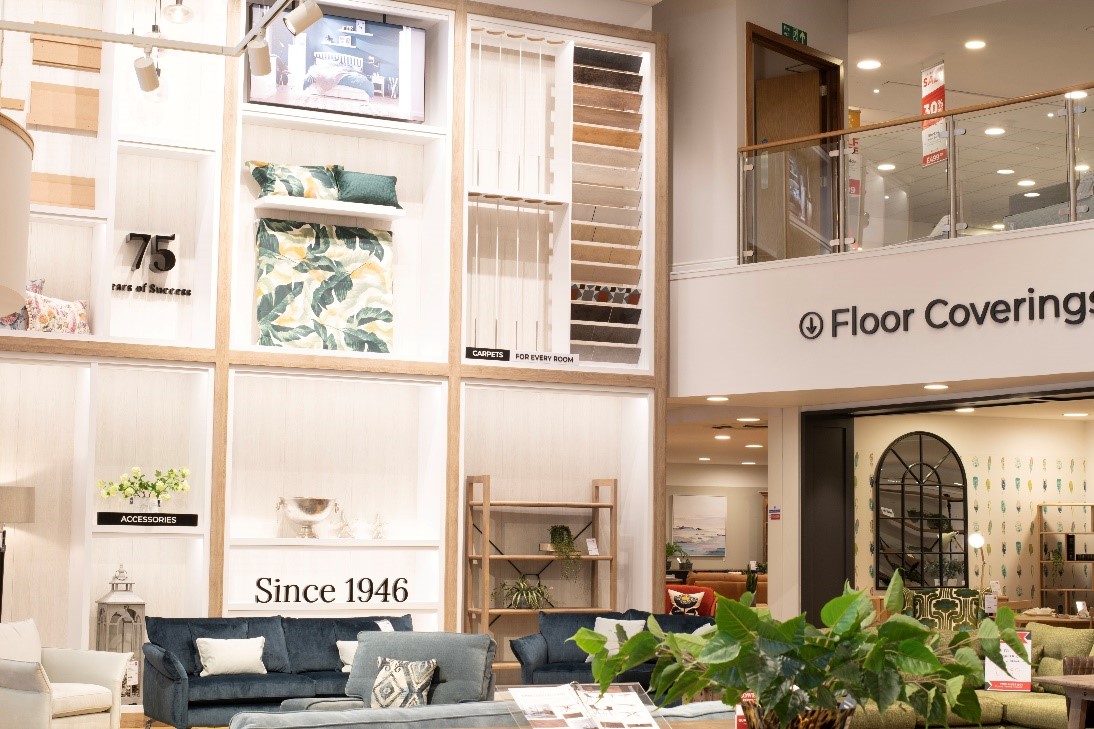 The work within the Atrium began in October 2022, and was completed early January 2023 with an installation of 4 new TV monitors showcasing the available products and offers. The brand-new feature wall has allowed Glasswells to introduce many more stunning accessories throughout the store and enhance the wall displays, presenting a second-to-none shopping experience with exceptional product placement.
The whole project was a huge investment, which also included upgraded, energy-efficient LED lighting in both areas; an essential enhancement to ensure customers get the most from their visit.
Paul Glasswell, Managing Director, explained: "Our Ipswich showroom has been a well-loved shopping destination for 15 years now and it was time to rejuvenate and bring a more modern ambience to the store.
"With vivid wall displays throughout the atrium and carpet department, we are now able to provide an even more inspiring shopping experience, with clearer signage and grand displays of furniture, soft furnishings and home decorations. We are continuously looking to reinvest into Glasswells, and discussions are already underway as to which other projects will next take priority."