National bed retailer Dreams is launching a new product-led promotion to raise vital money needed to support people who don't have a safe and secure place to sleep.
This campaign, to "Help make a safe night's sleep a reality" is part of Dreams' new three-year partnership with the housing and homelessness charity, Shelter.
Dreams will pay £5 to Shelter for every transaction made both online and in-store, from Friday 7th April to Tuesday 11th April. This promotion applies to purchases of any value and encompasses the peak Easter bank holiday trading window, a traditionally busy shopping period for big ticket items. The money raised will be used to fund Shelter's emergency helpline which gets nearly a thousand calls each day from people experiencing or at risk of some form of homelessness.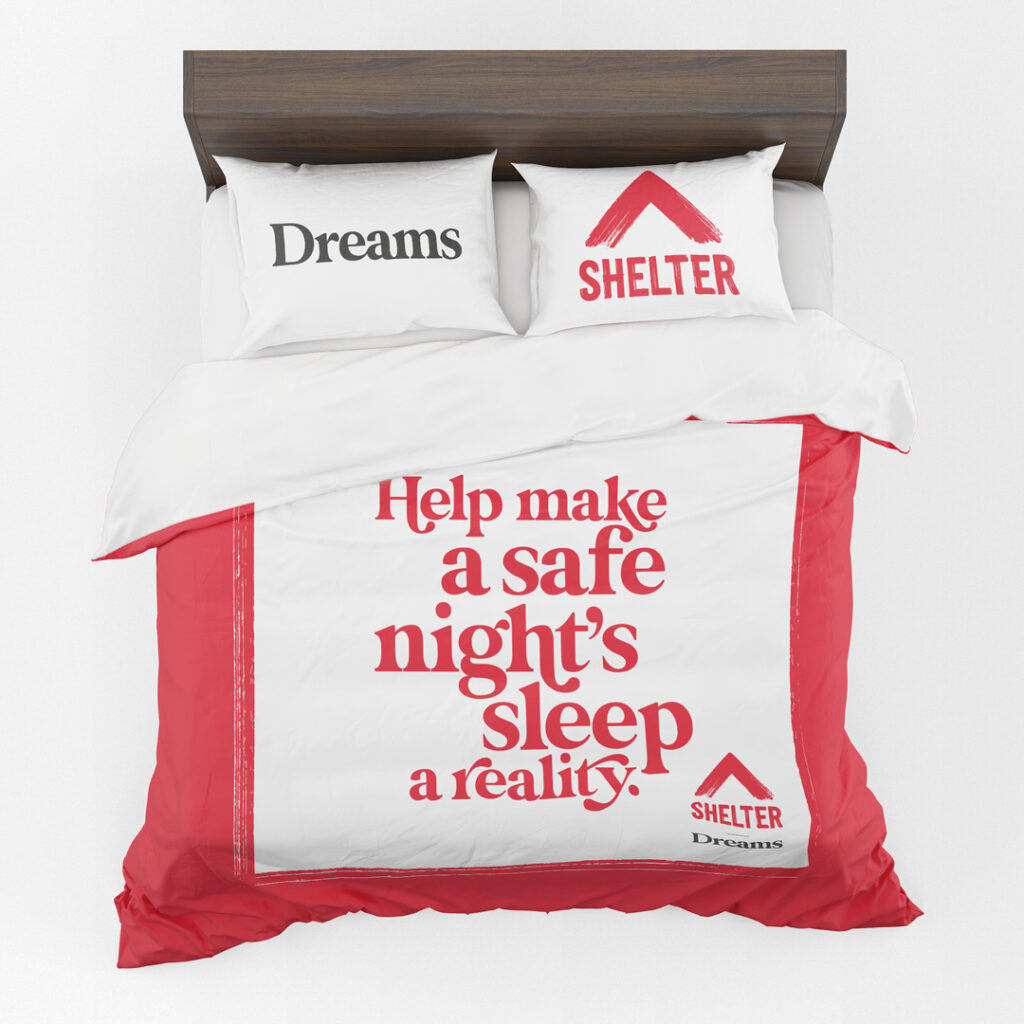 There are 99,270 households in England currently living in temporary accommodation, a type of housing provided by the council when a person or household becomes homeless. Temporary accommodation is not designed for permanent living, but the lack of safe, secure and affordable homes means families are often trapped there for long periods. Shelter's analysis reveals that 125,000 children live in temporary accommodation, equivalent to 1 in every 100.
Shelter's research found that more than one in three parents living in temporary accommodation (35%) said their children do not have their own bed and almost six in ten (57%) reported that temporary accommodation was having a negative impact on their children's physical or mental health.
The Easter activity will help raise public awareness of this crisis and contribute to the £150,000 fundraising target Dreams has committed to meeting over the course of the three-year partnership. Dreams is running a full 360 campaign, including radio activity in the form of a bespoke public radio advert, instore TV-bed end frames and social posts.
In addition, throughout April, Dreams colleagues across retail, factory, distribution, and head office, known as Bedquarters, will team up to take on challenges "for the 393". Together they will embark on a range of fundraising activities based around the number 393 to raise money and awareness of the 393 households made homeless every day across England.
The partnership between Dreams and Shelter is rooted in their shared belief that having a safe home with a bed of your own should be a fundamental human right, and is part of the retailer's strategic pillar, focused on growing its impact as a Force for Good.
Jonathan Hirst, Dreams' CEO, said: "Our partnership with Shelter is driven by the belief that everyone shouldhave a safe home with a bed to call their own. Traditionally Easter is a busy trading period for us, so we wanted to channel that footfall and shopping as a force for good. Through this activity, customers who choose to buy from us over the bank holiday are getting the quality products and service they know and love from Dreams, and helping to make a safe night's sleep a reality."