Furniture supplier Devonshire Living has announced the appointment of Mike Brown as its new Area Manager for Scotland and the North of England.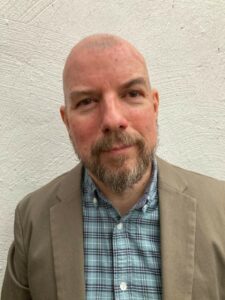 Based in Leeds, Mike has worked with reputable wholesalers such as Furniture Origins, Classic Furniture and most recently Fortune Woods.
Commenting on the new role, Mike said: "I'm delighted to join Devonshire Living as their new Scotland & Northern England Area Manager. Devonshire is a very ambitious and talented company, who have a 'can do' attitude and strong work ethic.
"This is a great business opportunity for myself to redevelop my territory for Devonshire and we all share the same vision for future projects and design evolution."
Nicolle Hockin, Managing Director of Devonshire, added: "We are delighted to welcome Mike Brown to the Devonshire team and we're excited to incorporate his experience and knowledge into future product and business development. Mike has just completed his induction here at our Devon office and is keen to get stuck into the Northern territory."
The appointment follows the recent return of Anthony Lewer as Devonshire's new Area Manager for Wales and the South of England.