A member of The Worshipful Company of Upholders of the City of London is raising funds for three charities through a sponsored walk.
The 132-mile, nine day, walk starts from Kelmscott Manor and goes along the Thames to Kelmscott House, Hammersmith. It will begin on Sunday 10 September 2023.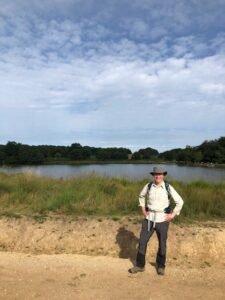 The three charities include:
Fine Cell Work: Helps prisoners learn embroidery and stitching skills to create wonderful items and improve their mental health.
The Clink Restaurant Charity: Teaching prisoners to grow food, become chefs and improve employment chances.
The Upholders Charity: Supporting upholstery students experiencing financial stress by providing bursaries for their tuition fees as part of the Bob Fowlds fund.
Roger Wates, Junior Warden and organiser of the fundraiser on behalf of The Upholders Charity, said: "The sponsored walk is called 'In the footsteps of William Morris' and is a walk along the Thames from William Morris' favourite home Kelmscott Manor to his London Home Kelmscott House at Hammersmith.
"All three charities are great causes and every donation, especially with Gift Aid will really help. Thank you so much in advance for your contribution."
To donate, click here.