Kate Rowe, founder at Spaceworks Interiors, reflects on a milestone year for the business, overcoming recent challenges and what the future holds in 2023.
Founded by husband and wife partnership Kate and Michael Rowe, Spaceworks Interiors aims to make a difference to independent and family owned businesses, which are a key driver of entrepreneurship, employment and innovation. They have worked with brands such as Woods – Dorchester; Barbours – Dumfries; and Gillies – Broughty Ferry, to name but a few in the furniture space.
Last year saw the company reach its fifth anniversary after launching back in 2017. For Kate, this milestone has been a significant benchmark for the business, although celebrations were largely muted to remain focussed on continued growth. "Although five years is a milestone for us – in these uncertain difficult trading times almost every year becomes a little bit of a whoop moment as we reflect on our past years, and move onto new ones knowing we've covered costs, had some great adventures with our clients and made many big differences for the businesses we serve.
"To celebrate five years, we sent out a thank you message to our clients as I'm always mindful it's been them that have enabled us to be here today. We didn't really have a true sense of celebration. We've ensured all our certificates and training are up to date, while concentrating on our strengths, going back to basics with business sense and making sure we are stronger and fitter for the year ahead.
"I feel privileged. So many peoples dreams and business visions have been shattered over the past few years through tough Covid trading times. We started out knowing running a design and shop-fitting business isn't an easy ride, but on top of recession like trading times – and we've pulled through – I'm very happy."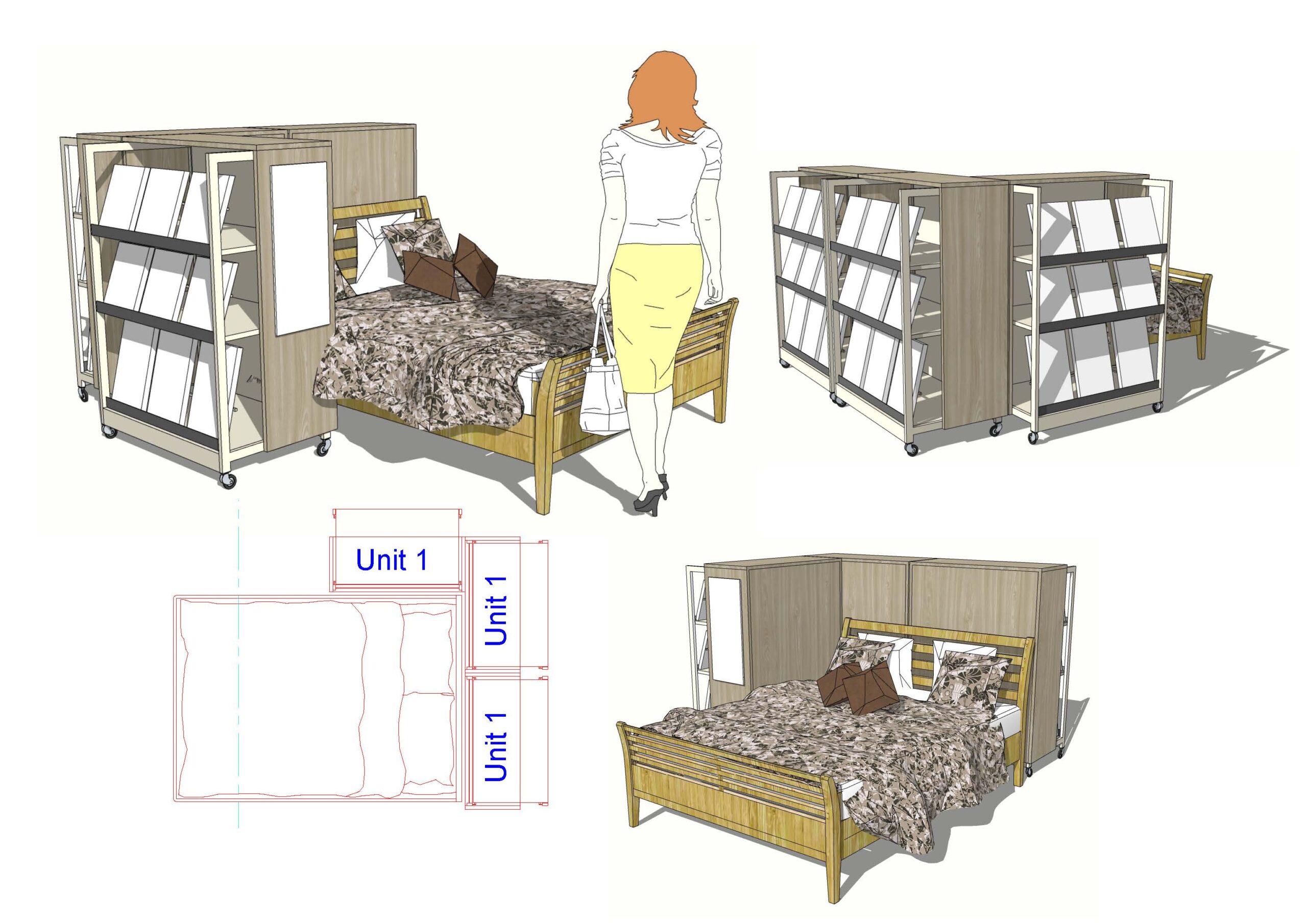 Since Spaceworks' inception, the business has faced a number of challenges, but has navigated through them, coming out stronger. As already highlighted, the Covid-19 pandemic presented numerous challenges for businesses across the world. For Spaceworks, it was about supporting their clients while trying to encourage a positive mindset. "Covid really blasted retail out of the water, which has now been followed by heavy raw material price increases and cost of living crisis, " Kate said. "The Internet is probably one contributor that continues to be a challenge for our clients and therefore us too. Many of our clients are long established independent family run businesses who trade predominantly from their bricks and mortar premises. Their marketing budgets are no way near great enough to compete with the big multiples and their online presence just can't match those of the internet only business.
"They therefore lose out on opportunities, yet still pay dearly on business rates. Quite often store development and refurbishment is overlooked as 'another marketing cost that we just can't afford'. What I would like to encourage is a turnaround in that thinking – and that for a relatively small percentage investment compared to a e-tailing investment – web design, production, imagery, live cart, hosting and promotion – retailers could start to energise their store environment, create excitement and experience for their customers, create engaging events that create loyalty and start to enjoy a better relationship with your customers that encourages return purchases."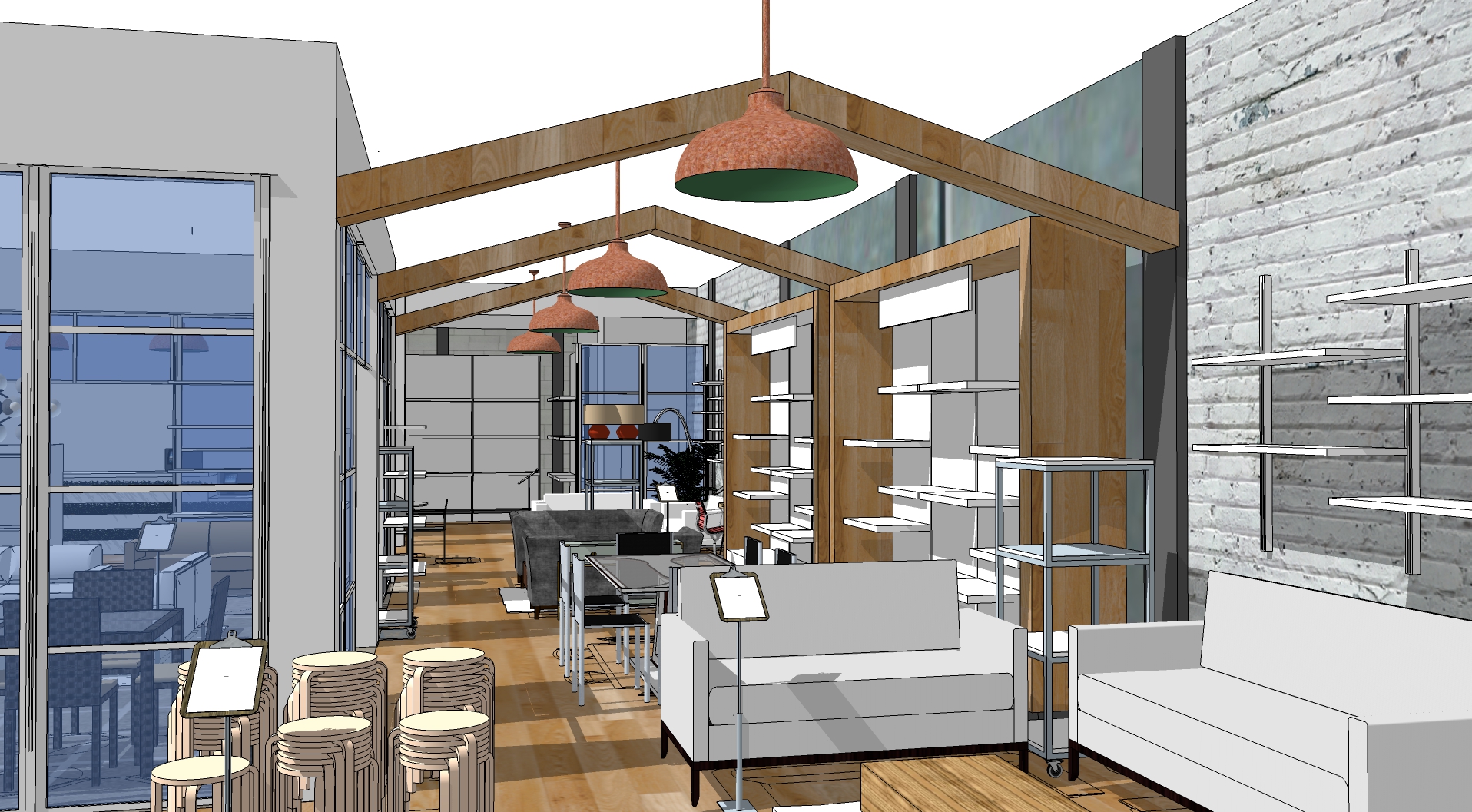 Spaceworks offers just this and aims to creating a magical mystery tour, keeping customers guessing as to what is going to come next – a sense of exploratory, a journey for the customer, while maximising the layout potential by knowing your customer and why they are shopping. The key to their success over the past five years, is simplicity. "Keeping things simple and always doing what we say we're going to do is why we're successful," says Kate, continuing: "I'm a big believer in being transparent, honest and being very clear about the way we like to operate and how we work with our clients. Using uncomplicated language, plenty of examples and getting back with information, emails and calls when we say we will."
Reflecting on some key highlights, Kate added that she has enjoyed travelling to new places, meeting new clients and getting to know their operations, customers and landscapes. "From Dumfries and Broughty Ferry to the glamourous interiors of the Chelsea Design centre to the quaint Harbourside of Kingsbridge – nothing would have prepared me however for the culture difference I experience when being asked to attend a client in Riyadh, Saudi Arabia! It was a fantastic opportunity to spend three days on a fact finding, brief taking trip involving much travel around the city and surrounding area to design a fresh produce farm to fork concept for my client. What a friendly welcome, vibrant city of contrasts – certainly a highlight for me."
Back to the mindset shift, Kate concluded that with the ever-changing high street and new retail opportunities, it is essential that the notion of design and re-fit doesn't get 'put under the table' and labelled as an 'unnecessary expense'. "That's a short-lived response. If you rest on the notion 'we've always done ok as we are', you soon won't and some shiny considered new retailer will come along and do it better, taking your customers with them. It can be surprising how cost effective a design solution can be. For an upfront relatively small investment, the long-standing benefits can be huge in ensuring your doors continue to be open and welcome in the customers."