Alex Bridgman, CEO for garden furniture business Bridgman, reflects on their anniversary year while sharing an insight into future plans, including an expansion into its interiors offering.
A few months ago, designer, maker and retailer of garden and outdoor furnishings, Bridgman celebrated its 46th anniversary. With the more traditional milestones typically celebrated every five years, the company prolonged its 45th birthday celebrations to mark the occasion this year in response to overcoming the Covid challenges, as well as feeling that the time was right to party. And party, the company did.
"Our 46th anniversary fell on the 1st August, kicking off several weeks of celebration," Alex said. "For our customers and commercial clients, we sent out champagne and afternoon teas with offers across our entire product catalogue, which went down a treat! And for our team, we hosted a birthday party in our flagship showroom, overflowing with bubbles, cake and delicious treats, which also went down really well."
In keeping with the birthday spirit, plans are already underway to mark its big 50-year milestone in 2027, although Alex added, that with tough and unpredictable times upon the industry as a whole, celebrating each year is something that should be done. And rightly so. In fact, the last year has been a bumper period for the business within the higher-end category, as Alex explained: "It is by no means a small feat seeing success as a family business after all these years.
"Each year, we hope to mark that milestone in some small way – of course, 2027 will see our 50th anniversary which will be a spectacular event with some major plans already in the works. As for this year, the cost-of-living crisis has affected our appeal to our 'aspirational customers' who have had to choose between buying our furniture, or a holiday, or even simply paying off their mortgages. We've seen this impact in our mid-market collections which have been less popular than in previous years. Our premium ranges, on the otherhand, have remained ever popular with high-net-wealth customers still choosing to invest in the best for their home and garden renovations."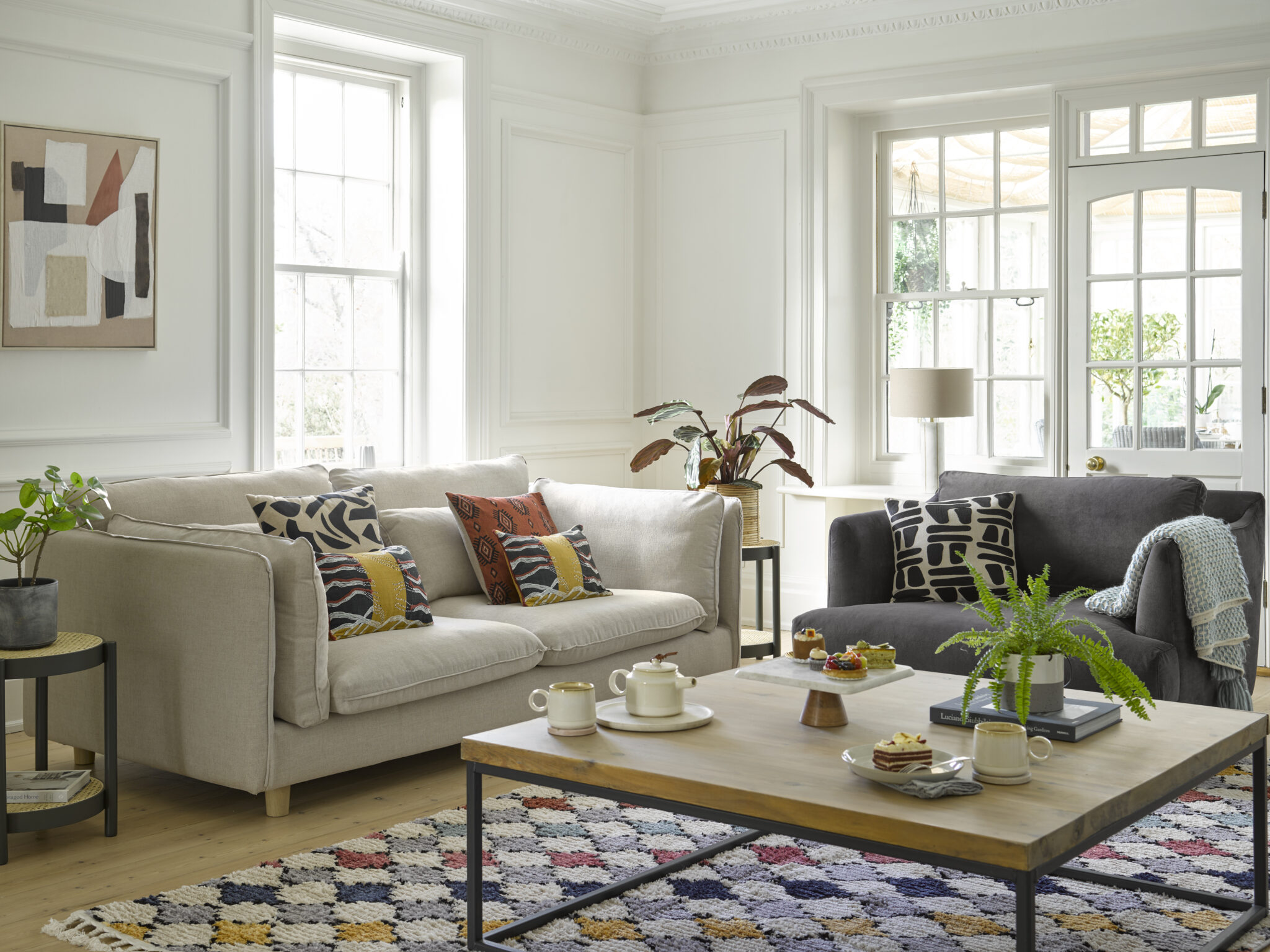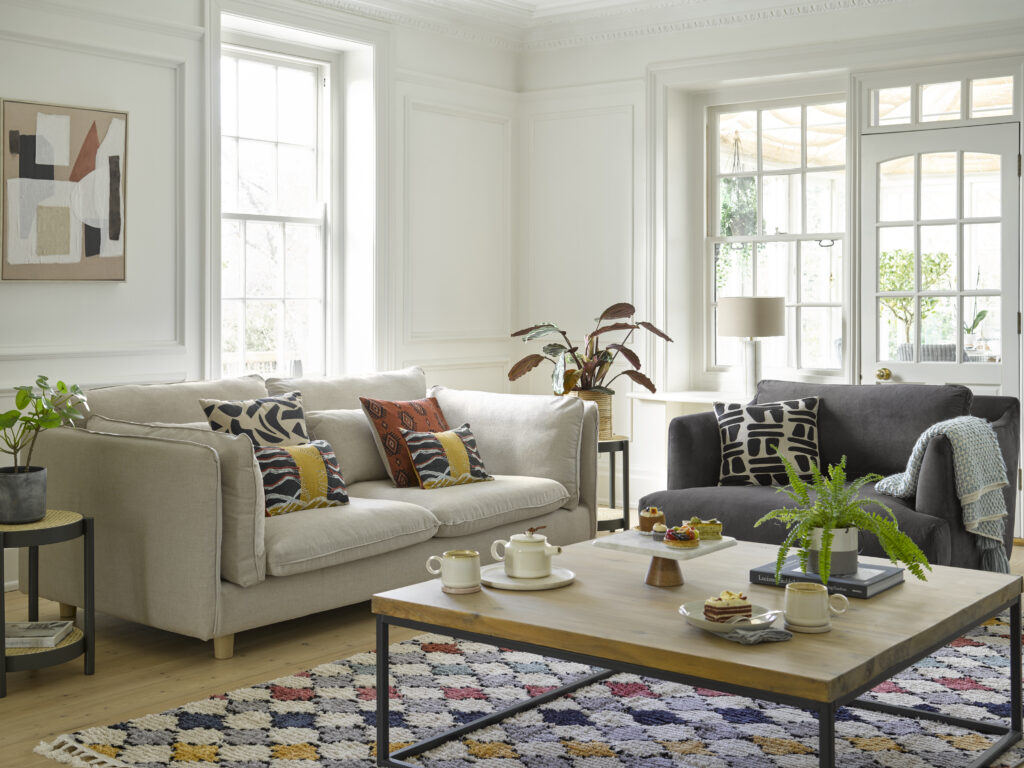 Alex added: "Most recently, our biggest challenge was dealing with the global pandemic which we are still feeling the aftershock of to this day. This, of course, is no different to so many other businesses across the country and the world, with supply lines freezing, showrooms shutting and figuring out how we navigate this brave new world. Fortunately, we used staying at home to our advantage."
As the company continues to grow, Alex reflected on some key moments for the business over the years, which includes a brief origins tale and how they were also trend-setters with all season's rattan furniture. "When my father founded this company, he did so with an uncompromising dedication to designs, services and experiences of the very highest quality. So, to be able to continue serving our customers after all these years, transforming their lives with a little slice of luxury, is an absolute blessing that we by no means take for granted.
"Our origins lie in home furniture as a manufacturer of mahogany chairs and TV cabinets, with designs that were soon supplied to JVC, Grundig and Toshiba – HRH King Charles III and his family were even pictured on one of our chairs," Alex said.
"In 2001, after identifying a demand for low-maintenance rattan garden furniture, we introduced all season's rattan furniture to the UK, sparking a trend that has defined British garden furniture design for over 20 years. Then, after years of prototyping and testing, we combined water-protective and stain-resistant technology to create our bestselling fully waterproof cushions, which is still the only ones of their kind today."
On the subject of product development, Alex revealed that plans are firmly afoot for expanding further into the interiors space. "We're excited to be introducing more pieces to our interior offering, returning to our roots with two new Best of British sofa collections and handcrafted dining furniture that celebrates indulgent Italian design.
"We also have two very exciting new collections arriving for the outdoors; the first, our limited edition rope woven Barcelona Daybed, was inspired by the individual design language, organic materials and traditional craftsmanship of Spanish design. The other, Tropez, is our first mixed materials collection that you'll be seeing more of next year. We are also refreshing some of our most popular collections with refreshed cushion colours, to offer our customers even more choice.
"We've viewed our homes and gardens as separate and unlinked for so long, but the two spaces are more and more often being seen as an extension of one another. By blurring the boundaries and unifying them, a sense of cohesion that extends the style and character of your indoor rooms out into your outdoors is being created. We've led the way in creating furniture designs that align with the style of the home, whether that's contemporary, colourful or classic, while being durable enough to remain outdoors."
Throughout the interview, Alex was keen to thank his loyal team and customers as it nears the big 50 in a few years' time, adding that one of the keys to its ongoing success is "an unflinching dedication to producing furniture and accessories of the very finest quality alongside unrivalled customer service that you simply won't find anywhere else".