Susie Harding, new Finance Director at Macclesfield-based furniture and furnishings retailer Arighi Bianchi, talks about the company's ecommerce focus, her favourite sofa, thoughts on sustainability and Waldo.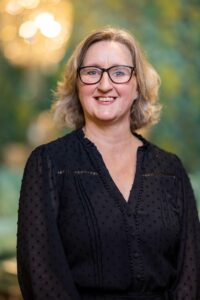 Let's start with you. Can you share a bit about yourself and your background?
I've spent the past 30 years or so working in finance – with experience across a diverse set of industries, including construction, aerospace, the capital markets, manufacturing; and most recently furnishings.
What is your current job role and key responsibilities?
As Finance Director and board member at Arighi Bianchi, I am responsible for managing both the short and long term financial health of the business. I'm focused on helping the business meet its ambitious targets by putting in place a solid financial strategy. Being part of the board also means I have a key role in the decision making of the future of the business.
What do you love about your job?
The people; my colleagues at Arighi Bianchi are like none I have ever experienced. There is a real family spirit within the business and as the first non-family member to join the board, I've been made to feel extremely welcome – it's like I've been here for years!
What time is your alarm clock set for?
My alarm goes off every day at 5.30am without fail. I'm up early to walk our very energetic dog. I then get to enjoy a drive through the scenic country lanes of Cheshire to the office.
Why did you choose to work in the furnishing industry?
I didn't! Nearly eight years ago the industry found me and I'm glad it did – I've never looked back!
Who do you most admire in the industry?
There are too many individuals to choose just one. For me, it's about the people who have built their businesses and stayed commercial but true to their passions. That takes a lot of guts – something I really admire.
Have there been any special moments during your career?
There really is nothing like working alongside owner managed businesses. Arighi Bianchi has an extremely rich heritage and has been run by the family for nearly 170 years. Being part of the future of this business is really special and sitting on the board alongside the other family members to help drive success is something that I am really relishing.
What is your favourite item of furniture you own?
It would have to be our Tetrad Coniston sofa. It's still gorgeous five years on and is standing the test of two children, a cat and a dog!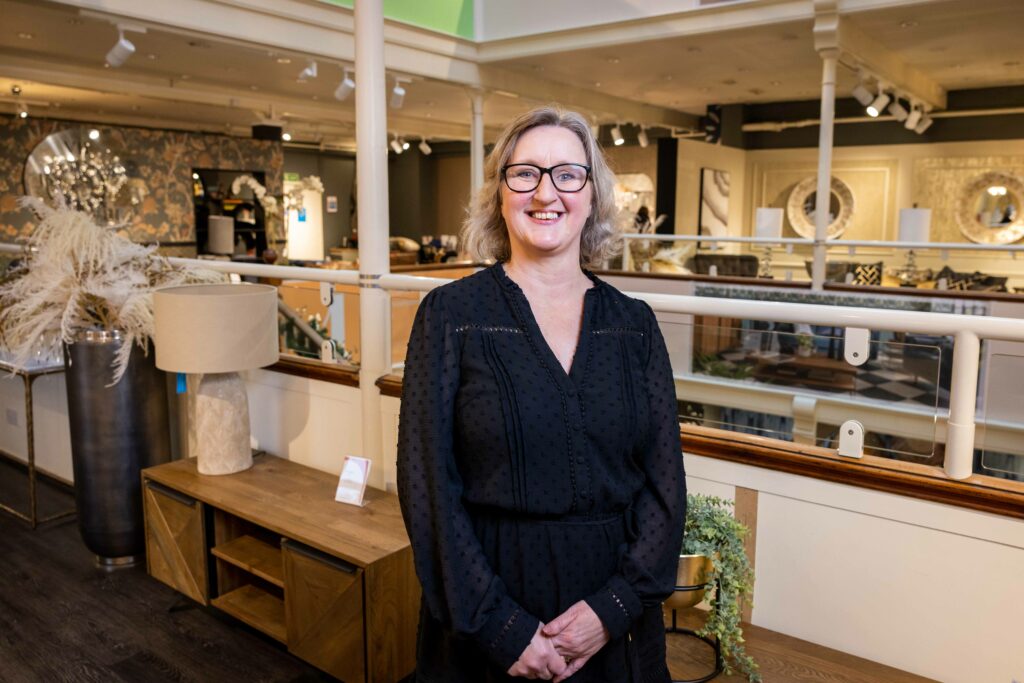 What do you think is trending within the industry at present?
The move to sustainable furniture is a big (and hugely important) focus. The industry isn't there yet but lots of effort is being put into working through fundamentally sustainable furniture rather than greenwashing.
Can you share an insight into your future plans?
One of the core focuses of the business is to continue to broaden and solidify our ecommerce offering – extending the reach of the customer base and reputation of the business nationally. We are also focused on continuing to provide best in class customer service instore – we are lucky to have a very loyal customer base and nurturing this is a key part of the strategy.
What do you enjoy most outside of work / free time?
Simple things such as walking the dog, spending time with family and friends.
What might someone not know about you?
I had a pet lamb called Waldo growing up.
If you had a different career, what would it be?
Being a florist has always appealed. So, in many ways completely different to my current day job. I have more of a creative side just waiting to get out!
Finally, if you were an item of furniture, what would it be and why?
I'd be a dining room table, where friends and family join together for good food, good wine, and good conversation.
Five Fun qs:
1) If you could hack into any one computer, whose computer would you choose and why?
I wouldn't, I couldn't, my conscience wouldn't allow it!
2) What fact amazes you every time you think of it?
The fact that Landfill Mining is becoming an industry in its own right.
3) What's the most spontaneous thing you've ever done?
Bought a house on the way back from the hairdressers!
4) What is the most important object you own and why?
My watch, the brand has great sentiment in my family and the day my husband bought me mine will stay with me forever.
5) What did you think was cool when you were young but isn't cool now?
Electric blue eyeliner!