Ben Swan, Managing Director at Regency Beds & Furniture, reflects on four decades of trading as the business celebrates its 40th Anniversary.
Did you manage to spin to win? If you happened to visit Church Road, St. Sampsons, Guernsey, you may have seen customers at Regency Beds & Furniture trying their luck to take advantage of their special 40th anniversary promotion.
The event, which took place during August and September, proved popular and was a big success. We found out more from Ben Swan, MD, at Regency. "We wanted a creative celebration promotion, which materialised as the spin to win 40% off any purchase or 40 months interest-free credit. The promotion ran for, of course, 40 days. I was particularly pleased with the spin to win, which was a custom-built random number generator. The result guaranteed a minimum value of 10% but could land on any figure between 10% – 40%. The promotion was very well received, and customers enjoyed the game element at point of purchase."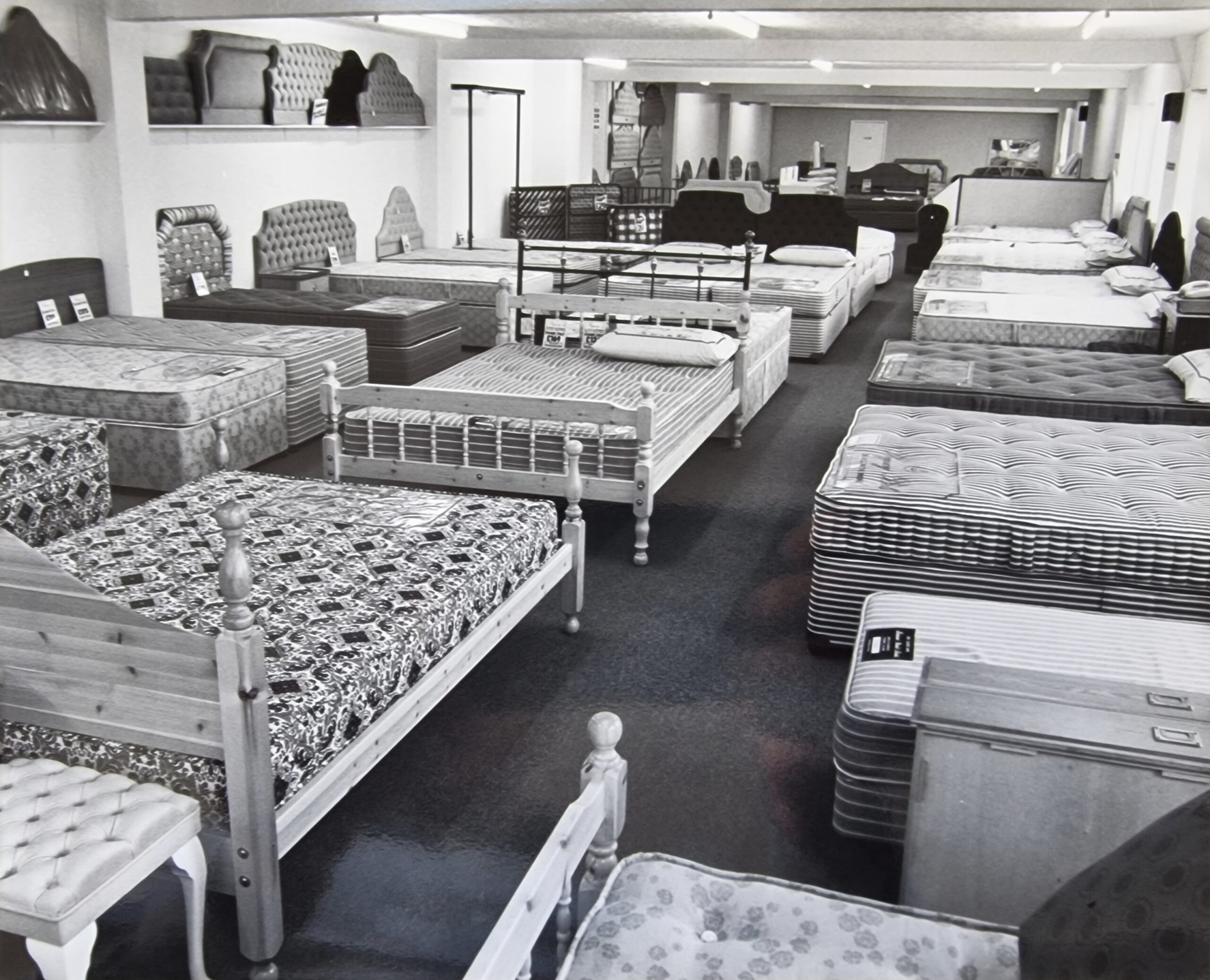 Regency was first established back in 1982 by founder Robert (Bob) Lee, who was actually retired at the time but found it a "little too sedate for his liking". But before we delve into the history of the business, Ben shared his thoughts on reaching the big 4-0. "Honestly, somewhat bittersweet. 40 is a fantastic milestone. It feels like we have accomplished something wonderful with a lot of dedication and hard work. But at the same time, it feels like we have only just started.
"There are so many exciting things I want to do with the company, which I will hopefully pass down to my son. Regency wouldn't be here without our incredible team or the tenacity of spirit to enjoy and overcome challenges, which is a key part of our culture. We believe in doing the fundamentals right, including providing customer service that is consistently above and beyond. Our cultural values were instilled and best exampled by my dad. He is my inspiration, and I wish he could be here to see what we've accomplished, having built on all his hard work."
In fact, Ben's dad, a power station engineer who had also recently moved to Guernsey when Bob started the company, joined the business early on to head up the factory. Then in the late 80s, Ben's dad, along with his business partner, bought the business from Bob, with Ben's parents later taking full ownership at the turn of the millennium.
In 2007, Ben re-joined the business for a year following the unexpected and sad passing of his father. Then after a gap travelling and pursuing a career as a marine biologist, Ben returned to Guernsey in 2012 and re-joined the business once more, but this time, permanently. "I started a buyout process in 2016 after accepting the MD role, which will be complete by the end of this year," Ben revealed. "It's a shame I turned 39 in September; it would have been a great story to have bought Regency in both our 40th years. Regency has an interesting, rich history. I like to say that in the 80s, we were a factory that happened to retail to the local public, but, as time has passed, we have transitioned into a retailer who happens to have a small factory. It gives us a unique USP that is highly thought of locally."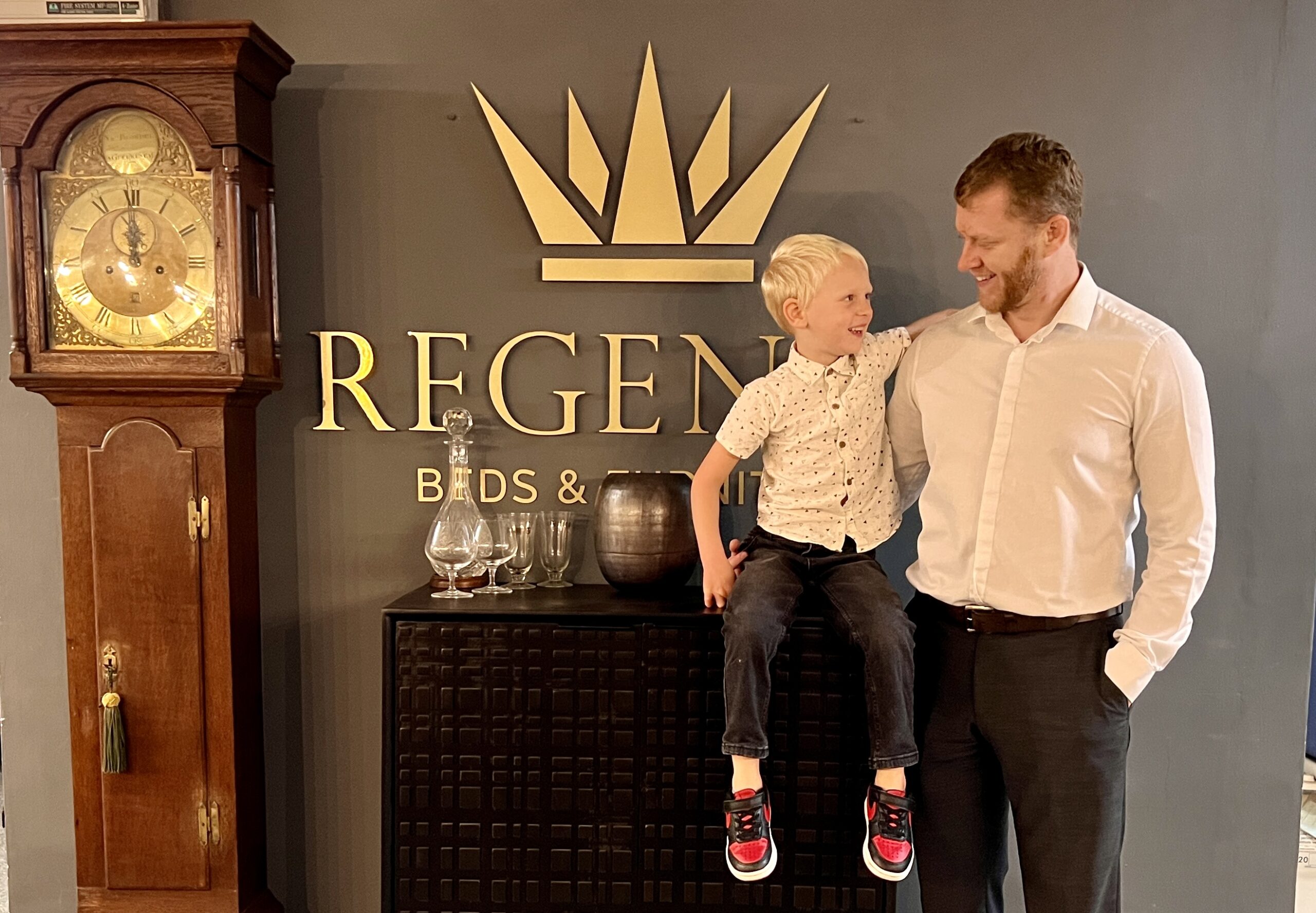 With Ben at the helm, the family business has continued to evolve further and completed a full renovation project last year, while current works include refreshing their showroom to reflect Ben's travels. "The new showroom is an inspiring project. Our display roots are old-school warehouse, cram it in and sell it off. My parents believed in an 'if it isn't broke, don't fix it' policy, but I have a much grander vision. For years I have been inspired by aspirational displays I have seen on my travels, so I am very excited to give Regency's display a big lift to take it in that direction."
Ben also highlighted the importance of sustainability within its customer base, a movement that has seen sales perform well. "Guernsey has a unique client base, and our trends tend to be a little behind the mainland. Velvet is growing strongly in popularity in upholstery. In beds, which are our bread and butter, the trends between natural and foam based products have always swung back and forth; however, across all departments, the race toward sustainability is clearly increasingly important as a key driver of purchasing decisions.
"All of our lines with sustainable stories sell well. Coming from a marine biology background, I have always been keen on sustainability and have enjoyed being an early adopter of items with a positive earth message. I believe that has put us in good stead, maybe even a little ahead of the game, as customers want more and more to be afforded sustainable choices."
As for the year to date, Ben said in one word, it's been "challenging". He concluded: "We're experiencing similar troubles as everyone else, although Guernsey's energy crisis isn't as bad as the mainland (yet). We have been very fortunate and are making good turnover YOY. The next year or two will provide us with significant challenges, and we look forward to tackling them as we always have."