German bedroom manufacturer Wiemann is to launch five new ranges at the January Furniture Show.
The award-winning company, known for products which offer a total bedroom solution to suit any home, is also set to reveal updates and additions to at least six of its existing collections.
The new products, on show in Hall 4 Stand C50 will complement Wiemann's premium VIP ranges including Monaco and Quito, which all show commitment to driving increased value for retailers. There will be four new VIP ranges on Wiemann's stand, all with on-trend looks, functionality and style. There will also be a special promo range making its debut at the NEC, offering all the Wiemann quality at an entry-level price.
Look out for updates and accessories across six ranges, including Monaco, reflecting the latest trends and designs. Monaco, which comes in four VIP versions – 1000, 2000, 3000 and 4000 – is a previous award winner at the JFS and continues to consistently head Wiemann's bestseller list. The collection is to be expanded with all-new options set to be unveiled at the show. Monaco 1000 offers hinged doors, Monaco 2000 has bi-fold doors, Monaco 3000 is the sliding door option and Monaco 4000 is the collection's wide range of complementary furniture including bedside cabinets, chests of drawers and beds.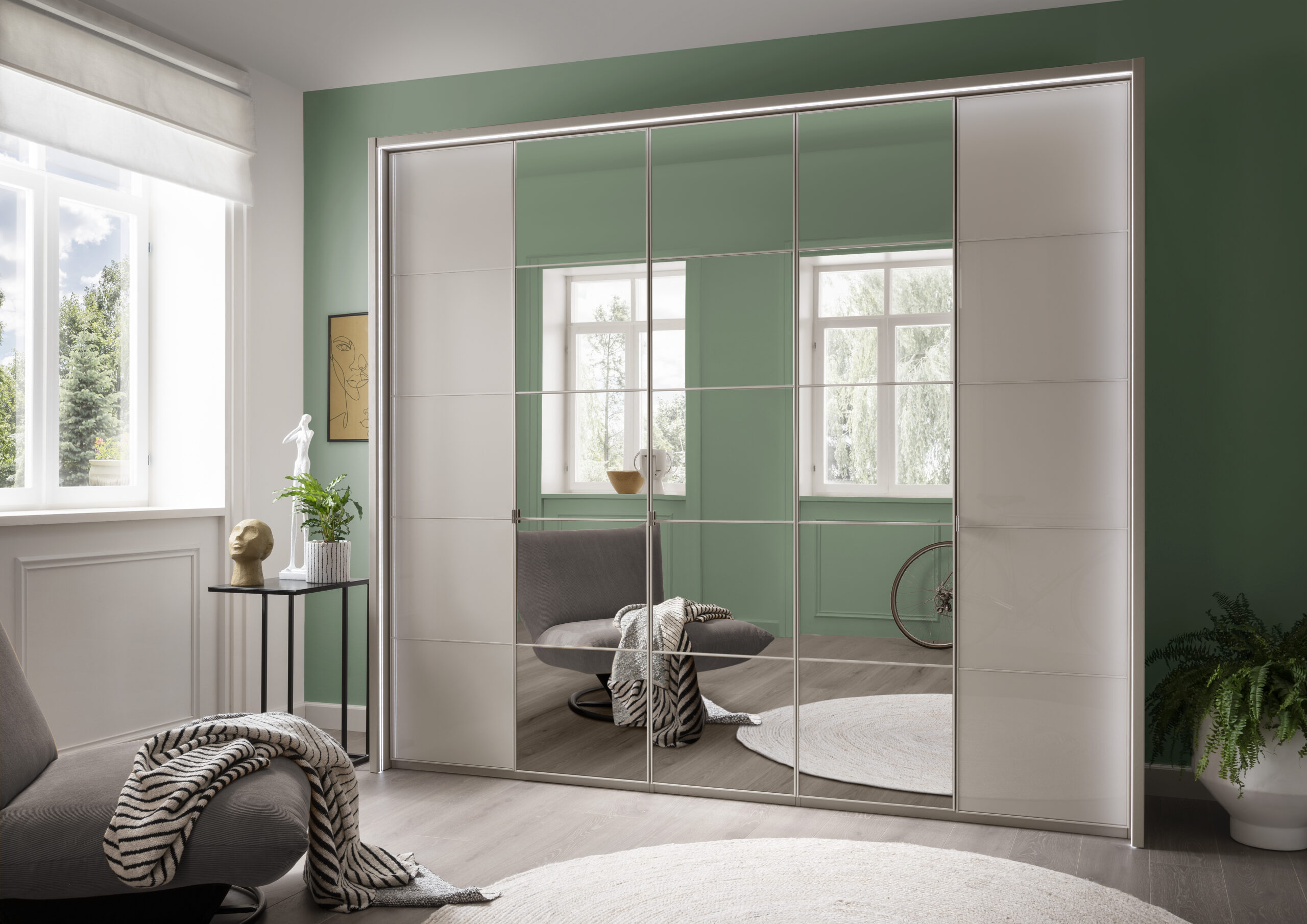 Other ranges set to enjoy new accessories, colours or finishes include country cottage styled Cambridge, All-In, which is known for its comprehensive collection of interiors storage fitments, sleek Tampa, popular sliding door choice Miami Plus, value choice Berlin and hinged door option Cairns. In total, around 17 ranges from the Wiemann catalogue will be on display at Birmingham.
Simon Hewitt, managing director of Wiemann's sole agents for the UK and Ireland, Litmus Furniture, said: "We have some fantastic new products lined up for launch in January 2023. Our stand is not to be missed with around 28 wardrobe and two bed displays on view. All Wiemann products are known for their excellent design, quality and value and are backed up with our five-star customer support service. We are excited to share all this with friends old and new at the January Furniture Show."
The show returns to its traditional January slot for 2023 and comes after a successful year for Wiemann. The company has enjoyed strong sales growth in the UK and Ireland and at a time when supply chain difficulties in numerous sectors have hit the headlines, Wiemann has avoided problems thanks to smart sourcing of raw materials and manufacturing efficiency.
Simon added: "It feels good to be back starting our year with the January Furniture Show. Wiemann once again has an attractive and interesting display, packed with stylish ideas and stunning products. Everyone is welcome to call in for a chat and see what we have to offer in Hall 4, Stand C50."