Michael Murray, CEO of Land of Beds and Non-Executive Director at Associated Independent Stores (AIS), shares an insight into recent investments, what's trending and how the business is overcoming recent challenges.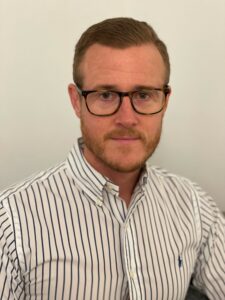 As the title of this article asks, it's fair to say that there have been numerous challenges out there in the furniture industry of late. Supply chain issues, increased costs, the energy crisis and cost-of-living to name but a few, are all impacting businesses in one way or another. Routes around these challenges are difficult to map out but with a positive attitude and an eagerness to embrace and engage such tough times, the path ahead came lead to opportunity. That's the mindset of Michael Murray, CEO of independent beds retailer Land of Beds and Non-Executive Director at Associated Independent Stores (AIS). In fact, the first few words spoken at the start of this interview was 'Who doesn't love a challenge?'
Michael said: "With challenge comes learning and with learning comes knowledge. Over the years, we have learned that being able to navigate choppy waters successfully requires resilience, self-belief, and determination to take advantage of the opportunities that lie ahead. As an independent business our key strengths lie in being entrepreneurial and adaptable. I am excited to see what the future holds and the opportunities it will present – one thing is for sure there will be opportunities – it's how you take them that counts."
One of the biggest challenges that Michael is seeing is the ever-increasing uncertainty amongst shoppers who are facing a 'squeeze on their disposable income' as we face uncertainty in the financial landscape.
"However, fewer customers shopping does not necessarily mean less business," he added. "Consumers will still need to spend on necessities such as beds and bedding, therefore, we need to make sure that customers' needs are at the forefront and that our conversion rate is high. Despite the uncertain times we all find ourselves in, the resilience and innovative skills shown by people and businesses during the pandemic gives me great hope for the future.
"Preparation is key, as is the need for a coherent, strategic business plan. Although no textbook or life experience could have prepared us for the impact of Covid, I was fortunate to be able to glean insight and experience from both my dad and grandad who themselves have first-hand navigated businesses through recessions, market crashes and military conflicts. Their experience and now my own in leading a team during a very turbulent period, gives me confidence that Land of Beds can respond to, overcome, and learn from challenges. These will all help us lay a solid foundation for future success."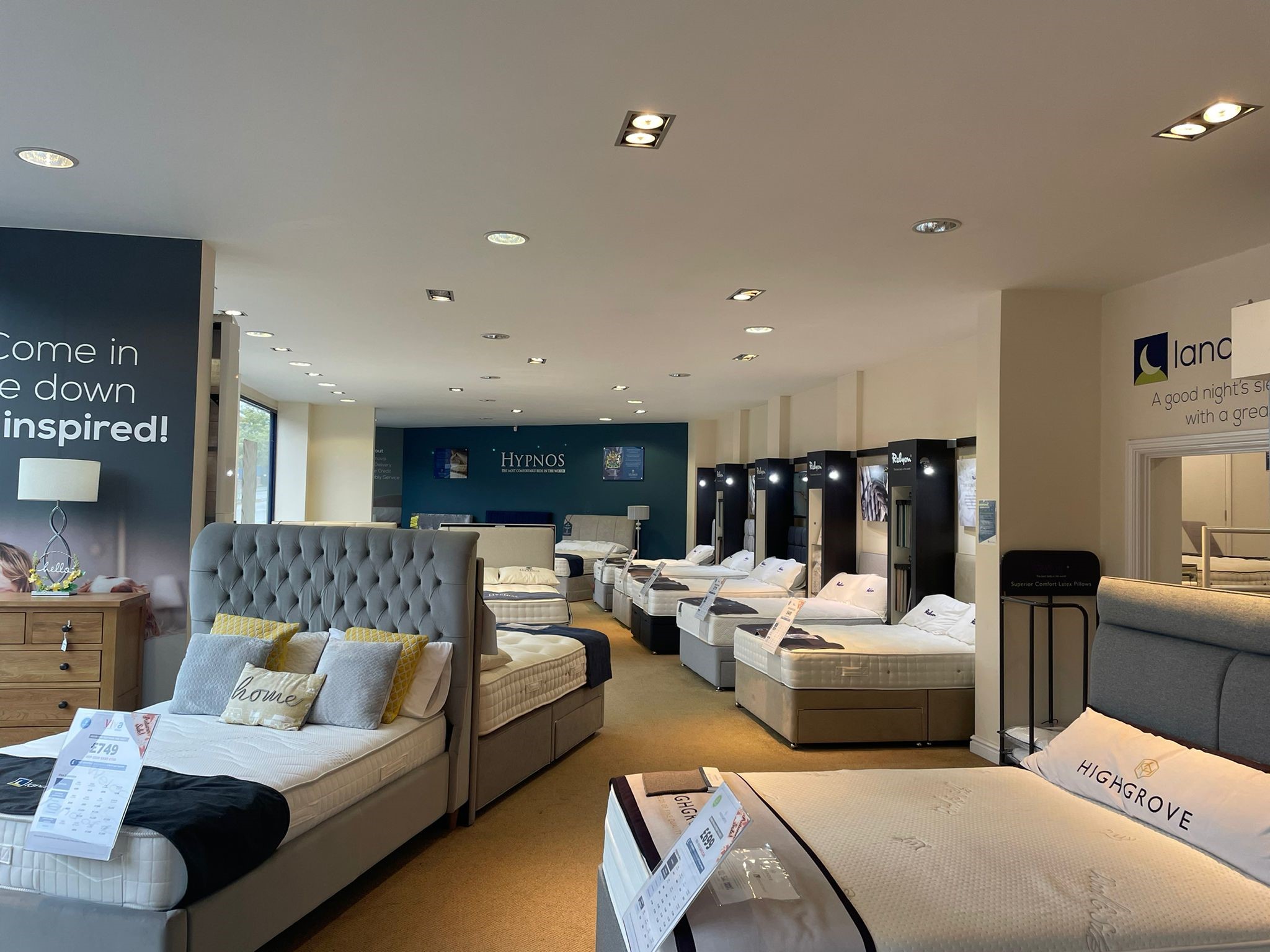 Building on its ongoing success has been a real positive story for Land of Beds. Since the day the business was set up, Michael said their mission has always remained the same – 'to help as many people as possible sleep better'. "Our job is to provide our customers with the best suited product, at the most affordable price possible – customers now more than ever want excellent value. To achieve this, staff development and training is crucial. As such, we have heavily invested in this area over the last couple of years as we believe training not only leads to a productive workplace with increased sales conversions but helps with job satisfaction, engagement, and staff retention. As a family business, we are big enough to enjoy economies of scale, but small enough to personally know each individual stakeholder."
In keeping with recent investments, back in May this year the retailer launched 'The Land of Beds Way', a unique formula designed to give all the benefits of shopping with a traditional, local retailer but with the economies of scale associated with national retailers. This approach allows the business to deliver a consistently high standard of service as proven by their 98% secret shopper scores. Since introducing 'The Land of Beds Way,' they have seen an increase in basket value and conversion rates across the whole business.
Other investments include reviewing its inhouse digital marketing strategy following online shopping habits exponentially growing over the last two years. Following an internal audit, Land of Beds has recruited a new head of digital marketing, while also increasing its strategic partnerships with Microsoft, Google, and Facebook in addition to inhouse initiatives to elevate the brand to a wider audience. "When we interact with customers our success rate is relatively high, therefore, we now need to focus on growing our brand awareness," Michael said. "We have also been working hard to increase our product categories with complementary offerings such as bedding, pillows, and linen. We want to become the go to place for all things bedrooms."
Land of Beds are not done with investing yet. Michael revealed that their inhouse development team have been working 'tirelessly over the last few months' and are now coming to the end of a significant project, which will see the launch of its new Land of Beds platform. He explained: "Coupled with this will be a new, customer facing website using proprietary technology that we will launch early next year. These additions plus improvements to our internal systems will improve all aspects of our logistics and service offerings and help us to deliver our goal of bringing the elements of a successful, independent retail business online. Our new platform and website, combined with 50 years of experience, will help us to achieve our mission and will enable us to differentiate from some of the pure play ecommerce businesses currently out there."
Another key area for the business is customer service. "Regardless of available budget, consumers all seek value as the differentiator on service choice or product. Through our internal service metrics, we work diligently to ensure that all our products offer value and quality. We prioritise strong relationships with our partners, as we believe it is important for retailers and suppliers to be in alignment on customer service. Customers no longer look to just buy a product from a company, but to buy into the company," Michael said.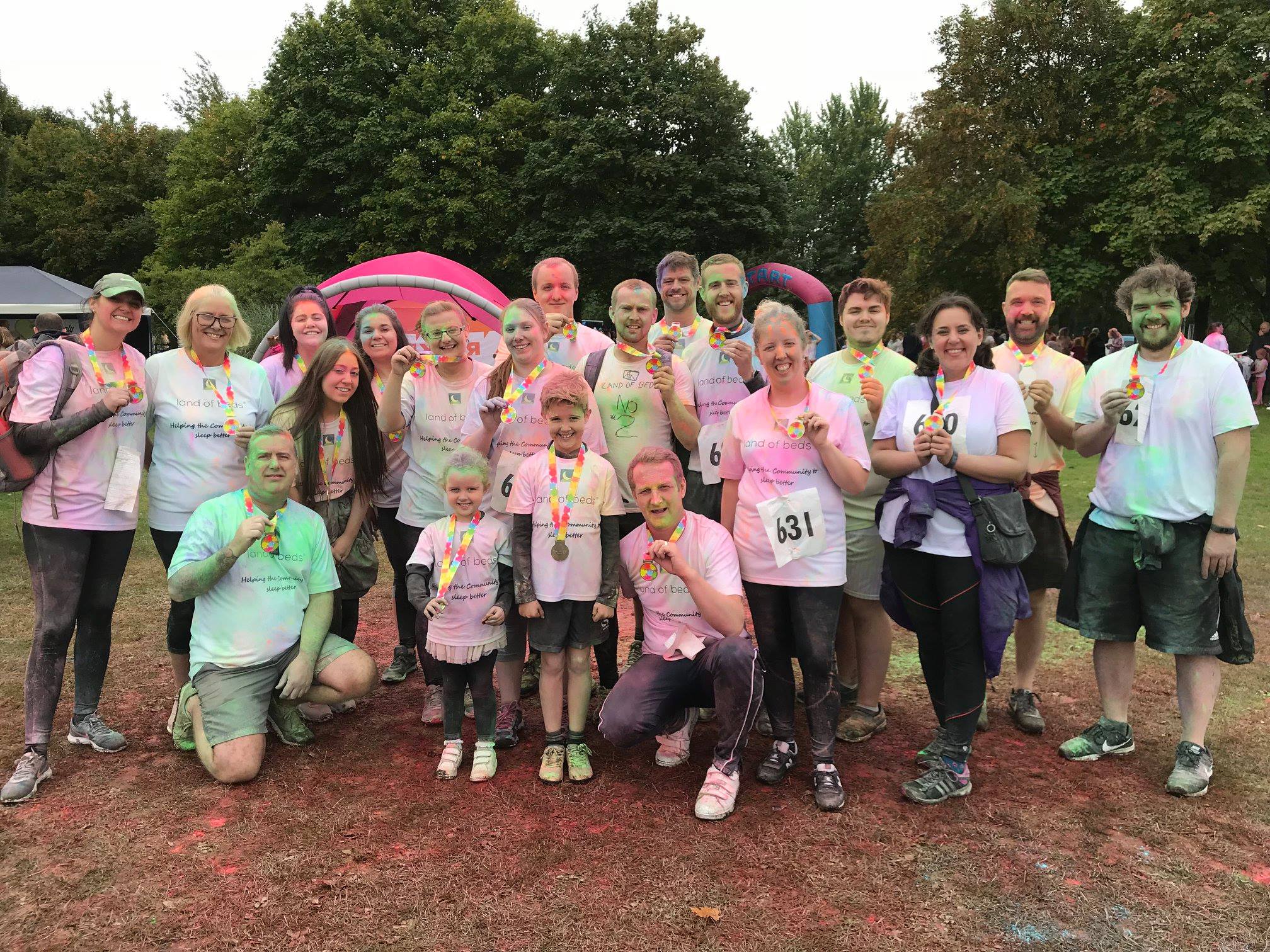 And one mindset that is common in consumers in today's furniture world is sustainability, a topic that Michael and the Land of Beds takes very seriously. "We continually reflect on how our business affects the environment, the community, and society. As such, sustainability is a fundamental part of our strategic business plan. We strive to adopt more sustainable practices, including encouraging our suppliers and partners to reflect on their social and environmental responsibilities by asking key questions such as how they are improving their supply chain emissions and measuring what affect their business is having on the climate.
"As part of my role as non-executive director at AIS (Associated Independent Stores), the UK's largest furniture buying group, I have been involved in looking at the organisations sustainability credentials and how we work with the whole supply chain. Through my work with the NBF (National Bed Federation), I have been an active member of a consultation party exploring the stages of a product's lifecycle, particularly the end-of-life options and processes. New customers repeatedly ask us about what we are doing towards helping and protecting the environment suggesting the environmental and social practices of a company has an impact when choosing to buy from them. Therefore, I believe that all businesses should be investing in sustainable credentials. In fact, it would not surprise me if those who do not plan for this area are out of business within the next 10 years."
The coming months are going to be challenging for all but that doesn't mean there can't be success stories, much like the one you've read here. Land of Beds are navigating the uncertainty extremely diligently and will no doubt emerge an even stronger business once the world rebalances. In his closing statement, Michael says this to you: "Whenever there is a crisis there will be opportunities. Make sure your businesses are ready and waiting to take them. But no matter what, always make sure any decision aligns with your values, keep perspective on what's important and try to be kind to yourself."
Do you love a challenge?