Bed and mattress manufacturer Vogue Beds Group has confirmed the appointment of Mark Kreamer as its new Agent for East Anglia and Home Counties.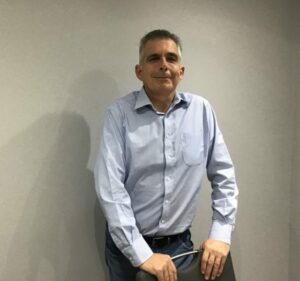 Mark, who joins Vogue with an extensive knowledge in retail bed sales, said: "I'm very much looking forward to working with Ebrahim and the whole team, including former colleagues, at Vogue Beds. The wide range of products on offer include not only mattresses, divans, and headboards, but bedsteads as well, plus, some great storage bases and a large range of adjustable beds too.
"All products can be own labelled to help build our retailers' own brand and improve margins. The new 'Core Packages' indicate how we will support our retail partners with great sell in deals and advantageous pricing on repeat orders. I look forward to discussing these opportunities with you."
Vogue's MD Ebrahim Patel added: "I'm pleased to be able to welcome Mark to the Vogue Beds Group and look forward to working with him to drive our sales forward in this area."
Vogue has also announced the launch of two new eco mattresses, the Oxford Eco and Avalon Pocket Eco, after recently signing up to the NBF industry-wide "Pledge for Our Planet" initiative, which asks companies in the bed industry to take steps in unison that will address global environmental damage.
Ebrahim said: "We have started to look at mattresses which contained materials that can be easily recycled at the end of its mattress life. These two recently launched mattresses are two very popular mattresses in our Repose collection.
"We will be exhibiting at the NBF Bed Show in Telford in September, and we look forward to seeing everyone soon. Be safe."