Leah Fayal, International Business Developer at Space Designer, shares an insight into its advanced visualisation tool, which is proving to be popular in the furniture space.
Navigating the competitive labyrinth of the 21st-century retail landscape is no easy task. Yet, one key element has shown its transformative power in setting businesses apart from the crowd—personalisation.
As consumers evolve and their demands for unique, personalised connections with brands increase, personalisation has become a driving force that spurs customer loyalty and satisfaction. In a world where data reigns supreme, retailers are capitalising on the rich information customers provide to tailor unique shopping experiences that create an indelible impression on the minds of customers.
This article delves into the importance of personalisation in retail, exploring the ways in which retailers can employ customer engagement strategies, marketing tactics, and innovative tools like Space Designer to construct a shopping journey that doesn't merely end at a purchase, but continues to enhance the customer experience and bolster brand loyalty.
One of the most potent tools in a retailer's arsenal for personalising the shopping experience is through product recommendations. By harnessing machine learning algorithms and data analytics, retailers can suggest products that seamlessly align with each customer's unique interests, preferences, and past purchasing behaviour. By integrating trailblazing tools like Space Designer into their platforms, retailers can empower customers to virtually visualise products in their spaces, or their envisioned future spaces.
This virtual visualisation is not a mere add-on but a decision-making tool, allowing customers to see how a product would fit into their space before purchasing, especially within the furniture and furnishings industry.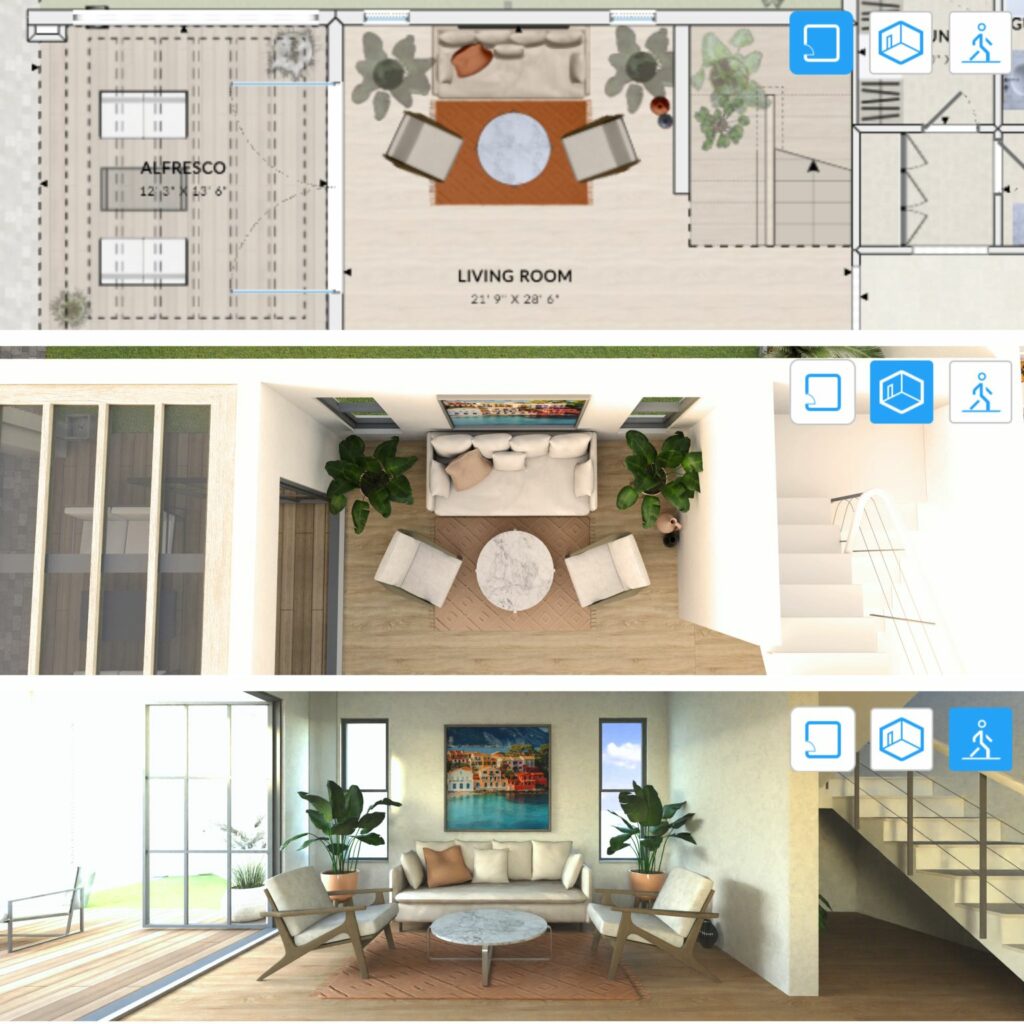 "Space Designer is an advanced visualisation SaaS platform designed to make 2D and 3D space planning and product visualisation accessible," says Leah. "Our platform is particularly popular in the furniture industry, allowing both businesses and consumers to visualise products in real-time within a space.
"Retailers can provide a design service for their clients and also integrate the software onto their website, acting as a lead generation tool and for their customers to design their spaces with their products. This leads to an increase in sales, an improvement of marketing workflows, and an enhanced customer journey."
Currently, Space Designer has formed partnerships with a range of furniture brands, including OLG Office, FurnLink by Trendline and My Outdoor Kitchen, to name but a few. Looking to build on these partnerships, Leah shares just what to expect. "When retailers collaborate with us, they're equipped with a suite of tools that can elevate their online and offline customer experience. Features like AR, 3D product visualisation, and custom catalogs enable retailers to offer immersive shopping experiences. With the backend admin access, retailers can manage user accounts, their 3D product catalog, and more. Our platform seamlessly integrates with retail websites, ensuring a streamlined process from design visualisation to checkout."
This year has been quite positive for Space Designer as more retailers are seeing the value in providing customers with interactive design and visualisation tools, which has seen a surge in their platform adoption. "Month-on-month, we've seen a consistent increase in new partnerships and users," Leah revealed. "For the remainder of the year, we're focused on enhancing the user experience and adding more features based on feedback from our partners. We're also in discussions with several other furniture brands and hope to announce new partnerships soon. Additionally, our R&D team is exploring ways to integrate more augmented reality features to make the shopping journey even more immersive."
Through their collaborations with furniture industry businesses, Leah says they've observed a growing interest in integrating AR and VR technologies into the furniture shopping experience. She continued: "Consumers are seeking more interactive and realistic ways to visualise their potential purchases. Additionally, with the rise of remote work and home office setups, there's been a surge in demand for office furniture visualisation and planning.
"We believe that the future of furniture retail lies in the perfect blend of creativity and technology. Our mission at Space Designer is to continually push the boundaries of what's possible, ensuring that both businesses and consumers have the best tools at their disposal to visualise, design and shop."
For more information, visit Space Designer's stand on the Big Show.