Digital retailer, The Very Group, has appointed its Chief Financial Officer (CFO) Ben Fletcher to the newly created role of Chief Finance and Transformation Officer with immediate effect.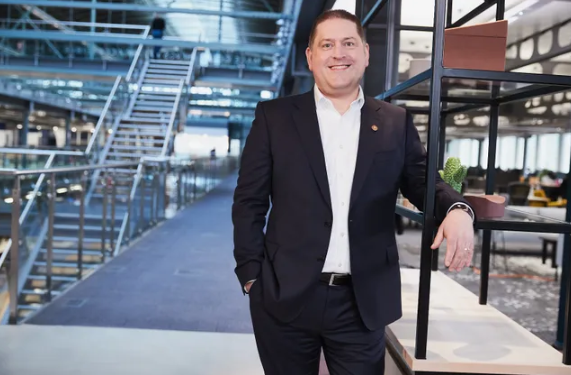 Ben continues to be part of the company's executive team and board, reporting to Group CEO Lionel Desclée.
Ben, who joined the business in 2020 to lead its finance team, expands his remit to also include heading-up the continuing development of the business' operating model and introducing new ways of working that increase customer-centricity.
Lionel Desclée, Group CEO at The Very Group, said: "We need to consistently land customer-focused change in the ways we work. This will position us to give the families we serve, as well as our people, the best possible experiences. Ben is the ideal person to represent transformation at the executive table and lead these exciting developments in our business over the coming years."
Ben Fletcher commented: "We are already making big strides in our multi-year tech transformation. Alongside this, I'm passionate about continuing to develop the best ways of working to ensure we capitalise on this investment and continue providing the convenience, value and flexibility our customers value."
The group has also announced the expansion of its Everyday own brand collection with more than 900 new fashion and home products, following strong customer demand since it launched in summer 2022.
The creation of the Everyday range, designed by Very's in-house team, is a key part of the retailer's strategy to offer families even greater value, convenience and flexibility. The expansion includes 540 new fashion products launched in January 2023, and between January and March 2023, a further 400 new home products will be added across home accessories, bedroom furniture, textiles, dining and garden.
Robbie Feather, retail managing director at The Very Group, said: "We're proud to have created Everyday at a time when value is more important than ever to our customers. The positive response we've had since launch shows that we're getting the offer right, and we're pleased to be expanding the collection significantly across both fashion and home.
"Developing our own brand ranges will continue to play an important role in our future plans to help families get more out of life by offering the value, convenience and flexibility they need."