Upholstery fabric company Mobus Fabrics has announced the opening of its new North America distribution office in Greensboro, North Carolina.
This strategic move demonstrates the company's commitment to expanding its operations within the United States and better serving its growing regional customer base across the residential, contract & hospitality sectors.
Located in the city of Greensboro, renowned for its textile industry, the new office will serve as a hub for Mobus's distribution operations, ensuring efficient and timely delivery of high-quality fabrics to customers across North America. This expansion comes from the increasing demand for British-designed products, driven by their exceptional quality, in-depth testing, and commitment to customer satisfaction.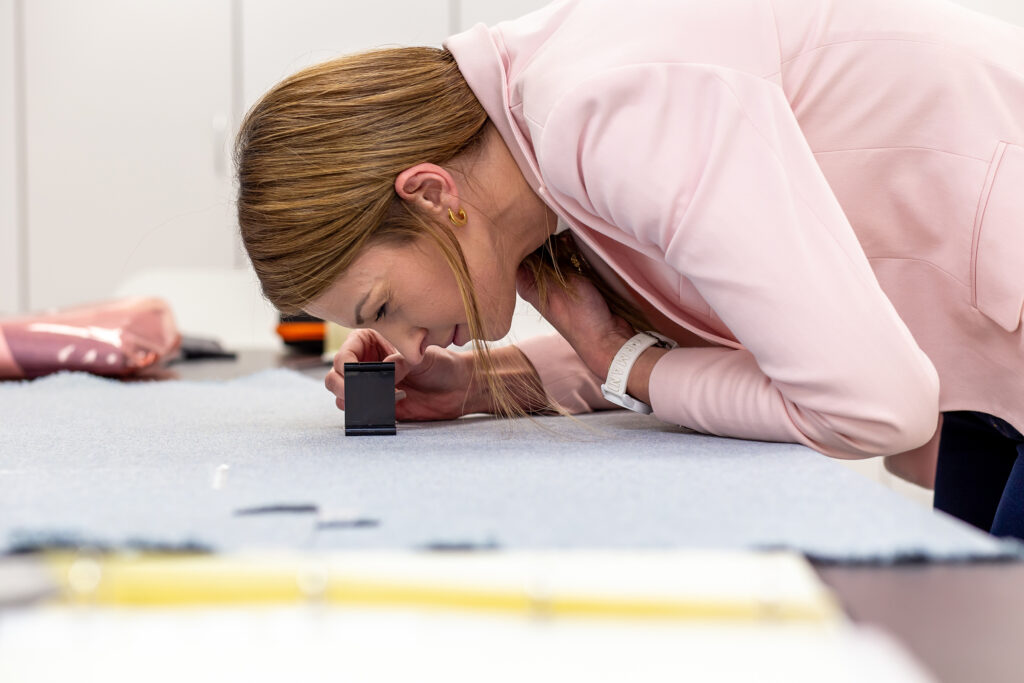 Continuing a long-standing partnership with their software providers, Mobus have teamed up with Reflex Data Systems to implement their latest Mertex ERP System to buttress their North American operation. "Due diligence and customer satisfaction are at the heart of what we do, and beyond supply chain optimisation, the new system ensures full traceability of every metre of fabric from development through to delivery," said Andrew Phiri, International Sales Manager.
Building on a relationship spanning over 10 years, Mobus have teamed up with Franco Nannucci and the team at Textile Field to launch the Mobus USA operation. Combining expertise, resources and with a dedicated operations team based in NC, Mobus are geared to provide the same excellent levels of customer service that they have become well-known for. "We have a shared vision for the future, we are excited to take the next steps and continue to build our fantastic partnership further. Plans are in place for ambitious expansion over the next 12 months, increasing our stock and SKU's, offering customers more choice and faster service," commented Franco Nannucci, President, Textile Field.
Opening of the Mobus USA operation represents a significant milestone for the Group as it continues to build on its reputation as a leading upholstery fabric provider. "With distribution sites in Europe, Asia and now North America, we are fulfilling our ambition of serving customers on a more local level, right around the globe," said Lee Paxman, Managing Director.