Upholstered furniture manufacturer George Smith has expanded its furniture collection with the launch of its new beds range.
The new beds collection features four styles that can be personalised through classic George Smith upholstery detailing, and is available as full beds or headboards.
The collection is fully customisable, offering a variety of colour and upholstery detail combinations with a choice of over 300 George Smith in-house fabrics.
Commenting on the expansion, George Smith said: "After years of creating bespoke beds for some of the world's most exciting and exclusive projects it seemed like a natural progression to create a range of versatile bed designs that seamlessly blend into any interior.
"Our team of talented designers and craftspeople bring a finely honed set of specialist skills to creation of each individual bed design. Since launching our new bed collection, we have received a great deal of interest from both trade and private clients, for both residential and commercial projects."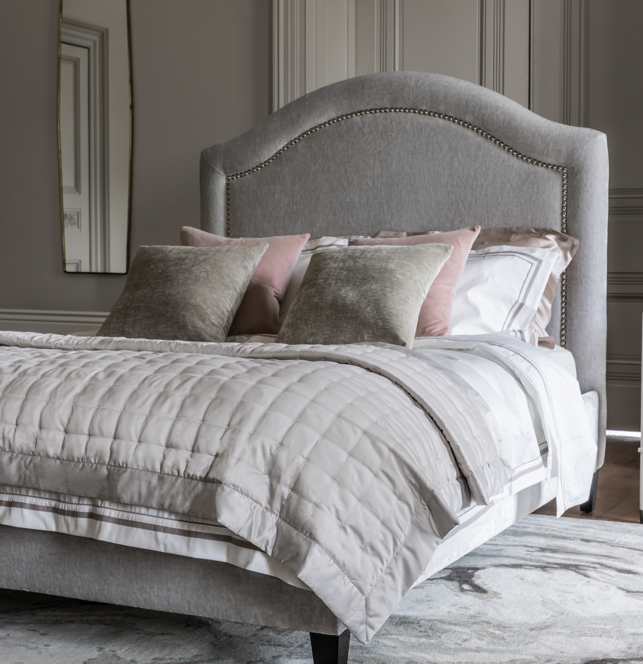 George Smith operates from its factory in Newcastle and has been established for over 35 years. The company said its ongoing success has been down to its large team of skilled upholstery craftspeople, putting quality at the forefront of its core values.
"At George Smith we believe that quality will always be more important than speed and cost; this is one of our guiding principles, and it enables us to ensure we never compromise on either our products or our service," the company said.
"We look to develop long-term working relationships with designers and clients who share our values, and actively seek out opportunities to work on prestigious projects throughout the world. Our team of talented product designers and craftspeople bring a finely honed set of specialist skills to the creation of each individual piece of upholstered furniture."