Matthew Spicer, Director at Ideal Furniture Ltd, talks about why it has moved its manufacturing facility from China, while sharing an insight into storage trends.
Keeping it in the family is one of the core ideals at Ideal Furniture, which is now in its third generation of the business. Starting life back in 1957 by Joseph Spicer – the grandfather of current director Matthew Spicer – Ideal Furniture has since been involved in the manufacturing, importing and supply of furniture products. Throughout their three generations, the company ethos remains to always supply great design-led quality products at excellent value.
The company continually travels to source the best products from the best suppliers around the world, with all of its suppliers independently audited by quality specialist Pro QC to ISO9001 and SA8000 standards. Ideal Furniture also offers a reliable and cost-effective supply chain proposition from all parts of the world to support reliable delivery lead times, which has been enhanced further.
With Matthew in the hot seat, he has navigated the business through recent and ongoing challenges, which has seen the company invest in multiple areas, including the relocation of its bedframe manufacturing facility. He said: "Following the recent Covid lockdowns, we took the decision to move our bedframe manufacturing from China to a closer base in Europe where lead times are significantly shorter, and minimum order quantities for our customers are much lower. We have made a significant investment in a joint venture manufacturing facility with an excellent, experienced partner to guarantee quality production with low delivery lead times."
"We are pleased that we moved our production to Europe with the continuing supply chain issues from Asia – however global cost increases remain a big challenge for all suppliers. We look to minimise these increases by working with our manufacturing plant to source quality raw materials and components at the best value to support our customers. We embrace any challenges head on as we are always looking to adapt and change to keep up with the continuous changes we are faced with."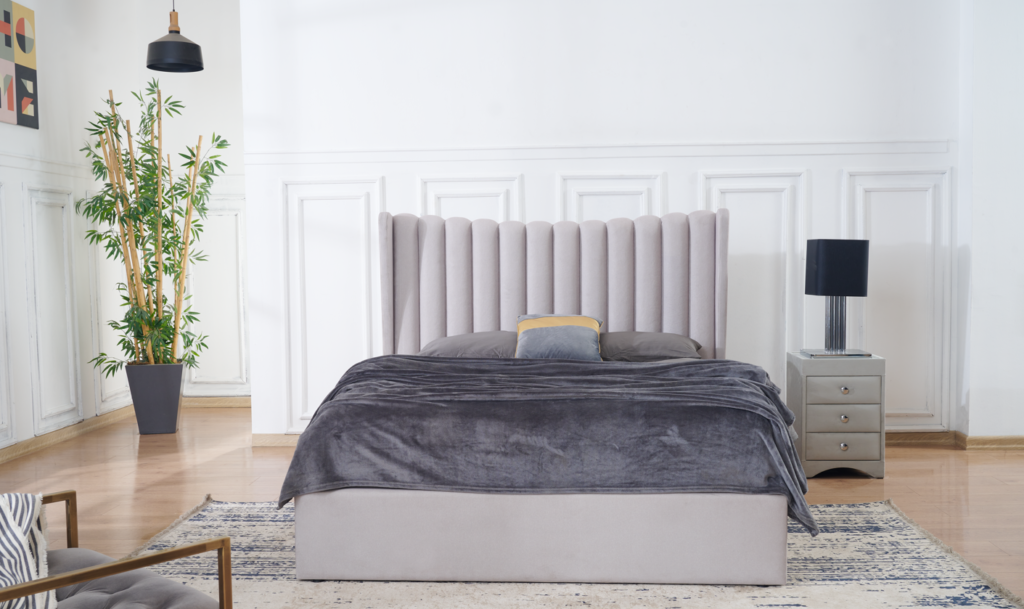 Other investments include technology and product range expansion, as Matthew continued: "We are also still developing our IT system and App to bring technology to the forefront of our business to help us supply a first-class service. The IT system investment is around £100,000 to date but it's rolling on a weekly/monthly basis.
"We continually improve it every week with our 'better never stops' ethos. If we have an idea, we add it to the list and work our way through it. It will give customers live tracking of orders, access to order spare parts direct, see new products arriving and download all product information, live customer service, live stock feeds and much more. It's live now, but we build it to suit each individual customers needs so they can continue to work the way they prefer to.
"Our UK Head Office, based in Sidcup, Kent, is home to our Customer Support Team who manage our customer's orders and service. We are proud to have long standing relationships with many of our key customers through close management and support with these businesses, and working together to continue to develop successful new product ranges."
As for product ranges, Ideal Furniture primarily supplies beds and bedroom furniture, however, due to continued demand from customers, the business is increasing its upholstery and dining furniture ranges from Europe, aimed at mitigating the continuing supply chain issues in Asia.
Matthew said: "The next three categories we will expand into soon is dining, sofas and mattresses. We have already started the process and will have mattresses ready for end of January. The reason we have chosen these three areas to expand first is due to our knowledge on these products having supplied them to customers for over 50 years."
With their extensive product and market knowledge, Matthew has identified storage demand as an ongoing and increasing trend. Here's why: "Our sales are demonstrating the increasing demand for storage products. Customers are looking for innovative storage solutions in their furniture products. Storage features strongly in our new product ranges launching in Spring 2023. In terms of fabric colour trends, we are also seeing a strong demand for natural and grey tones."
With 2023 plans underway, Matthew expects to see a year of "significant growth" for Ideal Furniture, bolstered by the expansion of product ranges and categories, as well as growing the brand both online and in retail stores. On reflection of 2022, Matthew said: "This year has been an 'unprecedented' year for everyone. It has been a year of financial and supply chain turbulence, which has created an unstable market. These conditions have encouraged Ideal Furniture to 'step up' and improve our product offer, quality and customer service even further by offering our customers an end-to-end service.
"It's an exciting time for us at Ideal Furniture, and our vision for the business is to continue to develop and evolve with new technology – and 'hopefully' – one day – our children will become involved in the business so that we can pass onto a fourth Spicer generation. We are looking forward to 2023, so watch this space!"