The Branded Furniture Company has announced the launch of their third licenced partnership with British brand, Cath Kidston.
The collection, which comprises of sofas, chairs, beds and footstools, has been launched exclusively with furniture retailer DFS.
Jamie Bourn, Head of Brands at TBFC, commented: "This partnership between an iconic British brand and a British retailer that leads the furniture industry in terms of innovation and brand ranges, is the perfect collaboration. It was a pleasure to work with the Cath Kidston team, who are authentic, passionate and creative in every aspect of what they do, and DFS, who absorbed the essence of the brand right from the start of the project. This partnership will open new audiences to both Cath Kidston and DFS.
"We can't wait to see how this range is received, but early indications are really positive, and as we have learned from our successful partnerships with Orla Kiely and Grand Designs, we know there is a huge market out there for branded furniture."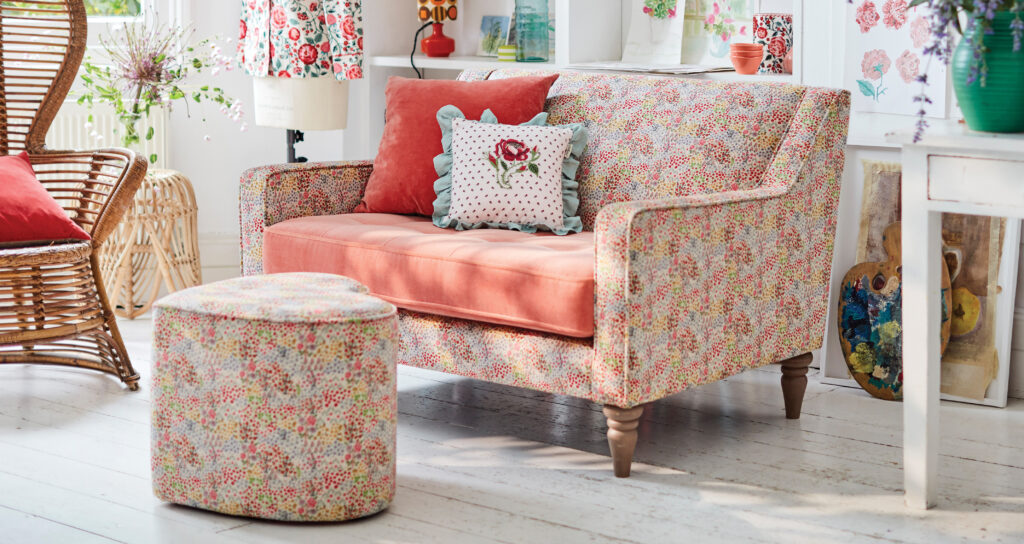 The range was launched on 7th September at an event at the Columbia hotel, London, as well as going live on the DFS website on the same day.
Entering the furniture market is an exciting new phase for the Cath Kidston brand, widely seen as an integral part of the brand's 'rebirth'. Born in a small shop in Notting Hill in 1993, Cath Kidston is now a global life and style brand in over 40 different countries worldwide.
Cath Kidston Creative Director, Holly Marler, said: "The Branded Furniture Co team quickly understood the brand and the potential it had in this new market for us. We were confident that their experience and knowledge in the furniture industry would result in a successful partnership. It was important that we could trust a partner who was an expert in their field to guide us in this new area. They truly were a joy to work with. We're so excited to see how the partnership evolves."
Kellie Wyles, Head of Upholstery Buying and Brands at DFS, added: "The Branded Furniture Company made the whole experience of the brand collaboration really easy for us. They were great at interpreting the brand through into the furniture, whilst understanding how the range fits as part of our wider strategic objectives at DFS. We can't wait to see how it lands."