Vic Smith, owner of independent beds retailer Vic Smith Beds, talks about how to become a bed expert.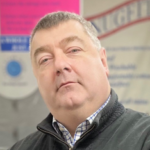 So, with that in mind, you may as well let it work for you. You are going to get those annoying customers that want to test you, be argumentative, push and provoke you. So, stand your ground – you're the expert and the way I tend to control that situation is by explaining to them I'm not a politician, I'm telling you what's what and it's up to you to make your own choice. But, like a surgeon, they will give you options as 'they are the experts' but you don't have to take their advice.
So, how do you become an expert? First of all, you have to know your trade. My trade is bed retail. When you have downtime, don't play Tetris, don't surf the Internet like a busy fool and stop going out back for an extra smoke. Instead, do your homework – you're never too old to learn. You can research nowadays pretty much everything from your desk. Or even your phone or tablet. Research and know the correct answers to any customer scenario – don't give them any BS! The correct answer is the one the customer is looking for, so test yourself. Explain it in a non-condescending way – experts don't have to have a broom up the rear end but they do have to know the answers. And yes, there will be questions you don't know, come back to the customer with that but never BS!
Experts won't know every answer every time (but next time, you'll know the answer to that question you missed before) as customers know if you are talking waffle or if you have weight behind your responses. If it's BS they sense, they will walk. They will make any excuse, like they've got to check with the wife or husband or to check the size of the room – and at this stage you've lost it. How many times have you been in a situation where someone's told you something that's not right or the situation doesn't feel right and you just make an excuse to leave? We've all done it and now you are on the other side of the fence. If you do your job properly and do your homework, your percentage at taking the sale dramatically increases.
So, it's homework time. Do you know what's in the beds you're selling? Do you know what size pocket spring? Do you know the tension? Don't be frightened to ask the manufacturer and don't be fobbed off. If you need to get onto their supplier – if a manufacturer makes their springs they will know – no fail, no excuses. They will know where the fillings are sourced from and what makes a thousand spring better than the 1,200. What is encapsulated, hand side stitch and is there a need for it nowadays? How long does it take to make that model compared to its rival? On these occasions, knowing this can help you justify the difference in price and quality. Customers want information – they're not stupid! But they don't want to be bombarded. They want the information in a digestible way, so they feel educated. You get this formula right; the sales will follow.