Tobin James, Managing Director of TEMPUR® UK, talks about their recent product launch and how they are going to change the bed industry once again.
Mattress brand TEMPUR® recently unveiled an all-new product range at an exclusive launch event for retail partners at The Science Museum in London. Due for roll out in stores from February 2024, this launch marks the biggest product innovation in TEMPUR®'s signature range in eight years and follows an extensive period of research into the latest trends in sleep hygiene and sleep issues.
The result, TEMPUR® has introduced products that address peoples real sleep needs and includes the TEMPUR Pro® SmartCool™ mattress and pillow range as well as new bed frames. In fact, the new TEMPUR Pro® SmartCool™ mattress and pillow range features next generation TEMPUR® Advanced Material. Tobin James, Managing Director of TEMPUR® UK, says that this new formula offers "best ever pressure relief and distributes body weight more evenly and effectively, leading to a feeling of near weightlessness and further supporting the entire body throughout the night, aiding muscle recovery and mitigating joint pain".
"Our team has poured decades of research – from our roots in space technology to working with leading universities, hospitals, elite athletes and sleep experts – into creating innovative products with powerful capabilities that go far beyond those of traditional beds or mattresses and have the power to truly transform the way we sleep," Tobin said. "The pioneering Smart Base with Snore Response™ technology is one such product with the ability to completely reshape a customer's relationship with sleep – and that of their partners too. Our research shows that nearly half of people surveyed suffer from disturbed sleep through their partner snoring. Therefore, it is no surprise that this product's snore-detecting feature took the US market by storm when we launched it there around 18 months ago."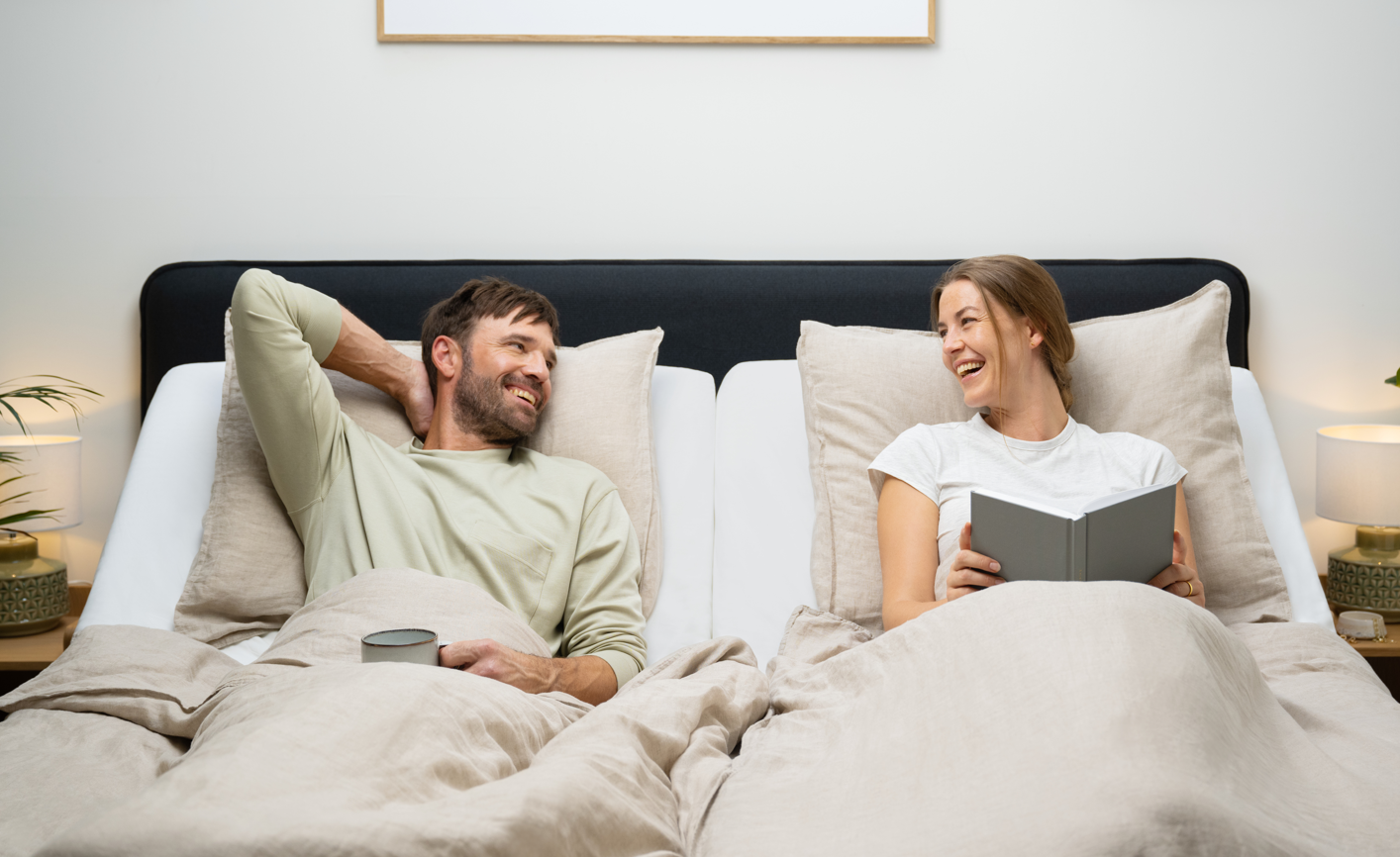 The TEMPUR Ergo™ Smart Base features integrated Sleeptracker-AI™ sensors, which detect micro-vibrations generated by snoring and in response, gently raise the sleeper's upper body by 12 degrees to open airways which may reduce snoring. The base also offers sleep coaching and analytics via an easy-to-use app, making expert-level, tailored sleep insights directly available to customers wishing to fine-tune sleep hygiene. The Smart Base can even be connected to Amazon Alexa devices to allow the use of simple voice commands to activate its various functions.
"To personalise the sleep experience even further and in a first for TEMPUR®, the new TEMPUR Arc™ bedframes include an adjustable bed base option, allowing customers to adapt their position," Tobin revealed. "All new products now benefit from TEMPUR®'s SmartCool™ cool-to-the-touch cover that absorbs excess body heat and helps regulate the sleeping climate, which can improve sleep quality."
The launch itself took place last month and was well-attended by furnishing industry heavyweights, all eager to get a first look. For Tobin, the launch was a big success. "The launch event at the Science Museum was a fantastic evening and a huge success. It's been eight years since our last major product launch, so we wanted to do something special that celebrated both the new generation of Tempur products and also allowed us to look back at our achievements in partnership with our retail partners, which included us giving lifetime achievement awards to four of our early pioneering TEMPUR® UK retailers.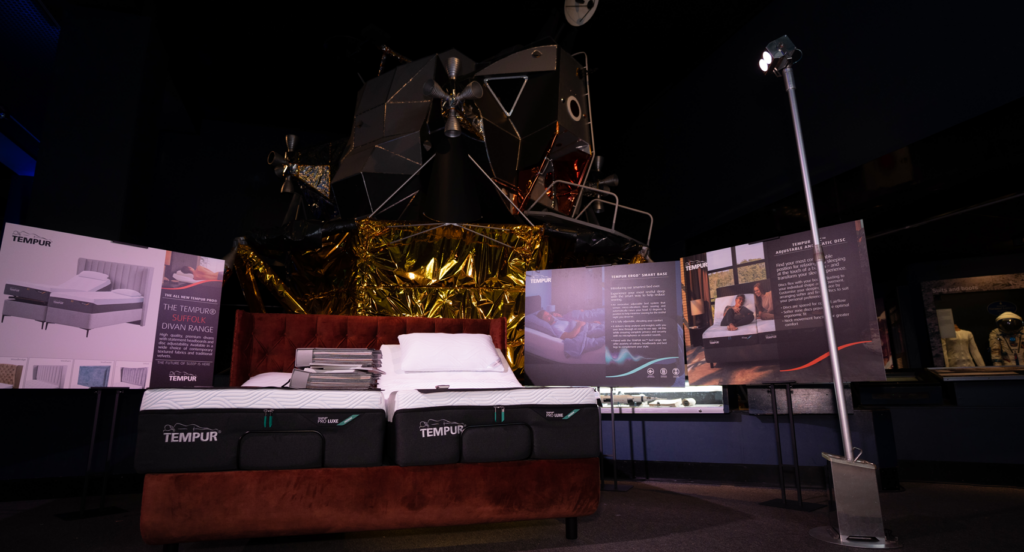 "As soon as the guests arrived, we knew it was going to be a great night and everyone was blown away by the location and our new products. We changed the bed industry when we launched 30 years ago, and we are going to do it again now.
"We work hard to ensure all our products are designed to provide solutions to real-world sleep problems, identified through extensive consumer research. The advancements in research and technology have meant that our solutions are now more innovative than ever, which is why the launch has come at the perfect time. A huge amount of investment has gone into developing the brand new TEMPUR® Advanced Material for our new mattress and pillow range which is a next generation formulation providing the best-ever pressure relief, motion absorption, and adaptability."
As highlighted earlier, the new ranges will reach retailer's floors in early 2024, allowing plenty of time for the team when orders hit. "We have given ourselves a long lead in," says Tobin. "This is important as every model in the extensive TEMPUR® range will be replaced, and we want to make sure that the phase out of the old ranges and the phase in of the new is executed well. We know this is a big task but we have a talented team and we are confident we can do this well."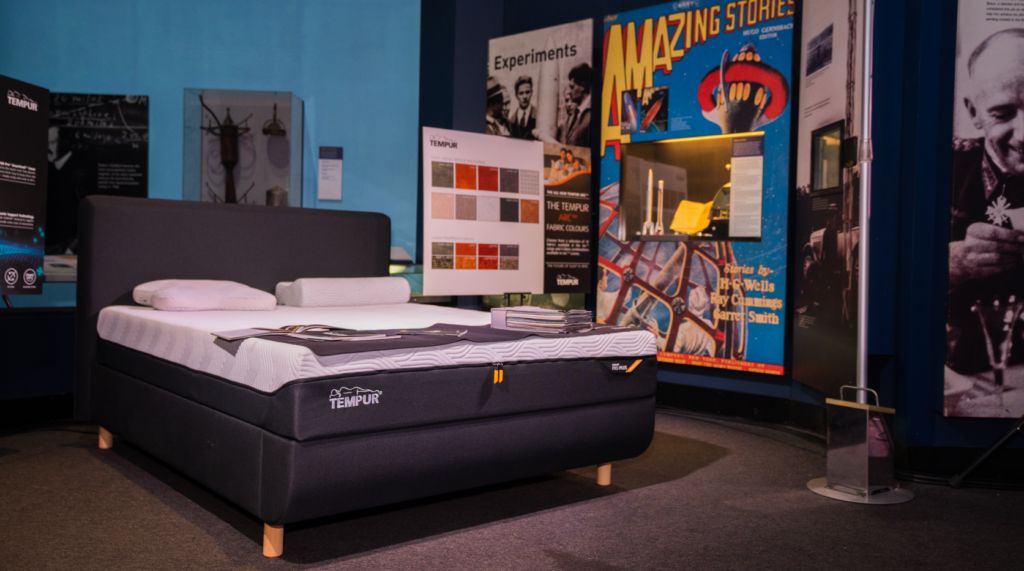 In addition to the new product launch, the next year will be focused on ensuring consumer awareness and consideration levels remain high through continued investment in brand advertising, which includes a new TV advertising campaign, earmarked for around Easter next year.
"The past eight years have been very successful for the company and we have been able to grow the business significantly during this time," Tobin adds. "Of course, it hasn't all been plain sailing due to challenges in the economy over the past few years – Brexit, Covid etc – but even in those times we have continued to invest in our brand and focus on the consumer. Over the next 18 months will be fully focused on ensuring that the new product launch is executed successfully. That said there are always new initiatives in development, so watch this space."