Bespoke fitted bedroom furniture supplier Swan Systems Furniture Ltd has announced the launch of its new website.
The new online platform went live four weeks ago after the business pumped in an investment of £15,000.
The move behind the launch was to establish its online presence after it had consolidated its physical footprint, closing one of its showrooms in Southampton.
Commenting on the launch, Lisa Dymott, Director at Swan Systems Furniture, said: "We have seen a steady increase in page visits since we launched and people are spending longer on the site. Ongoing improvements are always happening to increase leads from the site too.
"At the core of our business is excellent customer service and amazing fitted furniture which we make in our Titchfield factory. The last five months have been brutal, so we had to get into selling online.
"Our retail site in Southampton was sold last August, post-Covid we realised we did not need two showrooms, leaving us with just one studio showroom in Titchfield, Hants. The Southampton showroom was on a busy A road and grabbed a lot of passing traffic. But we knew we had to find new customers.
"Customers can now buy in-store and online, with the option for supply only or with a design and installation service" she added.
Swan Systems Furniture Ltd, which has been established since 1985, appointed website design company Eldo Ltd, based in Fareham Innovation Centre, Lee on Solent, to build the site.
"It was a pleasure working with the awesome team at Swan on their new website," Scott Eldridge, MD of Eldo UK Ltd said. "It was a big leap to move their business online, and we worked closely with them, ensuring they got everything they needed to offer the best services for their growing online users. We look forward to collaborating with Swan as the site grows and develops into the future based on their users needs."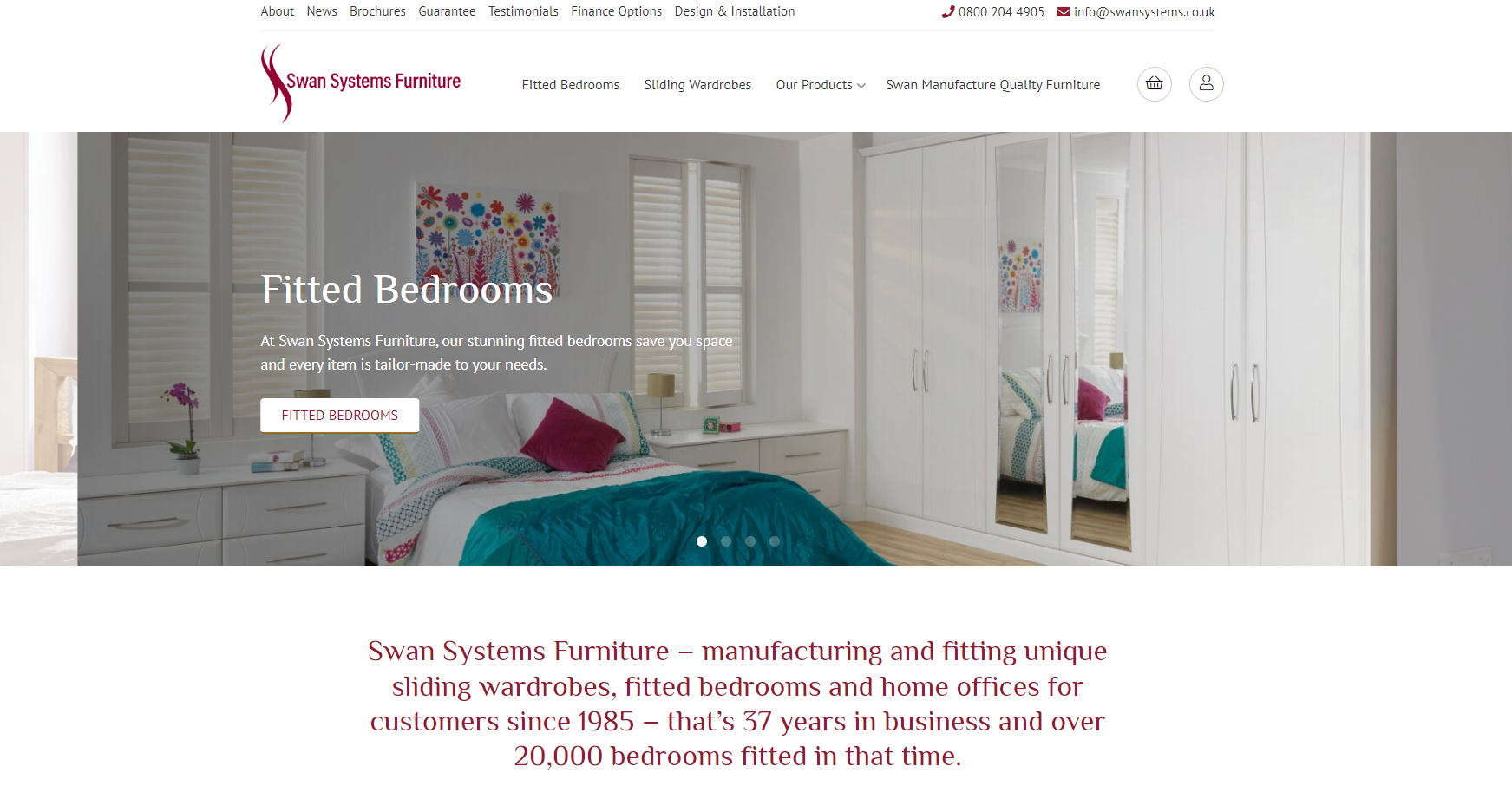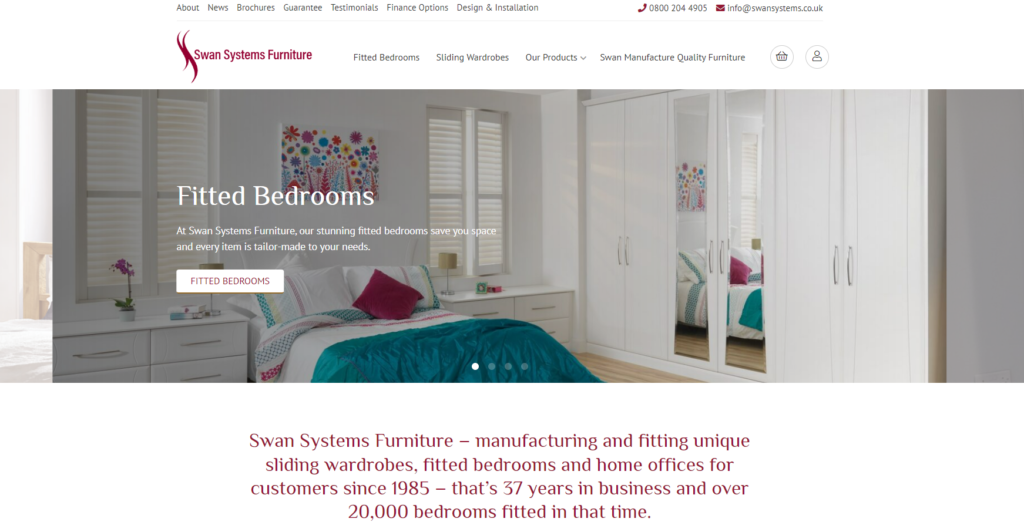 The new website features all 30 of its different colour options across its ranges where customers can customise their furniture to the size and shape they want and the colour which suits their taste and home.
The business secured a new finance package through Novuna Personal Finance to help spread customer payments. Lisa said: "We are an existing partner of Novuna and have used their services successfully for many years. We approached them and they worked with our web developers to allow customers to apply for finance through the on-line store."
Vicky Barrass, Relationship Manager at Novuna Personal Finance, added: "We are excited to continue our relationship with Swan Systems Furniture on their new website. Together we will be able to offer their customers a range of finance options for their purchases online and in-store, offering tailored innovative solutions to meet the needs of their customers."
Swan has also appointed digital marketing agency Tillison Consulting, who manages all its SEO and PPC advertising.
"They helped us grow our leads online and will be collaborating with us to get the new site out to a wider audience," Lisa said.
"It has been a pleasure to work with Swan Systems and be a part of their team, together achieving the ambitious business goals. Delivering a tailored, integrated SEO and PPC strategy we have seen significant growth in online leads and visibility. We look forward to continuing this partnership and driving further online sales through the new website." Jackie Wakefield, Head of Performance at Tillison Consulting added.
With the new site up and running, consumers can now buy fitted bedrooms, bespoke furniture and Swan's signature sliding wardrobes.
Looking ahead, Lisa revealed that future development of the site will include a new trade sales page for furniture and ordering components for its Swan Sliding Wardrobes.
"As money allows, we will continue to invest in the site as an ongoing project."