Janne Muri and Berit Hellandsvik Steffensen, trend experts at Norwegian furniture manufacturer Ekornes AS, owner of brand names Ekornes®, Stressless®, Svane® and IMG, share an insight into how they foresee future trends and six good colour choices for 2023.
Every year, Janne and Berit have to predict the future. But how do they do it? When you invest in furniture, you probably want to make sure the colour doesn't go out of style in a few years. The choice between colours and textures in a Stressless® recliner or sofa is so vast, many use weeks or months pondering over the right choice. Anyone who finds that challenging might find Janne Muri and Berit Hellandsvik Steffenssen's job near impossible. Their daily task is to look years ahead, and try to predict what consumers, retailers and trendsetters will be looking for then. As part of the CMF (Colours, Materials and Finishes) team at Ekornes AS, manufacturers of the world-renowned Stressless® furniture, they have a say on every surface of the furniture. Wood, leather, fabrics – it is their job to ensure that all the materials not only look good, but are also safe, environmentally friendly, and long lasting.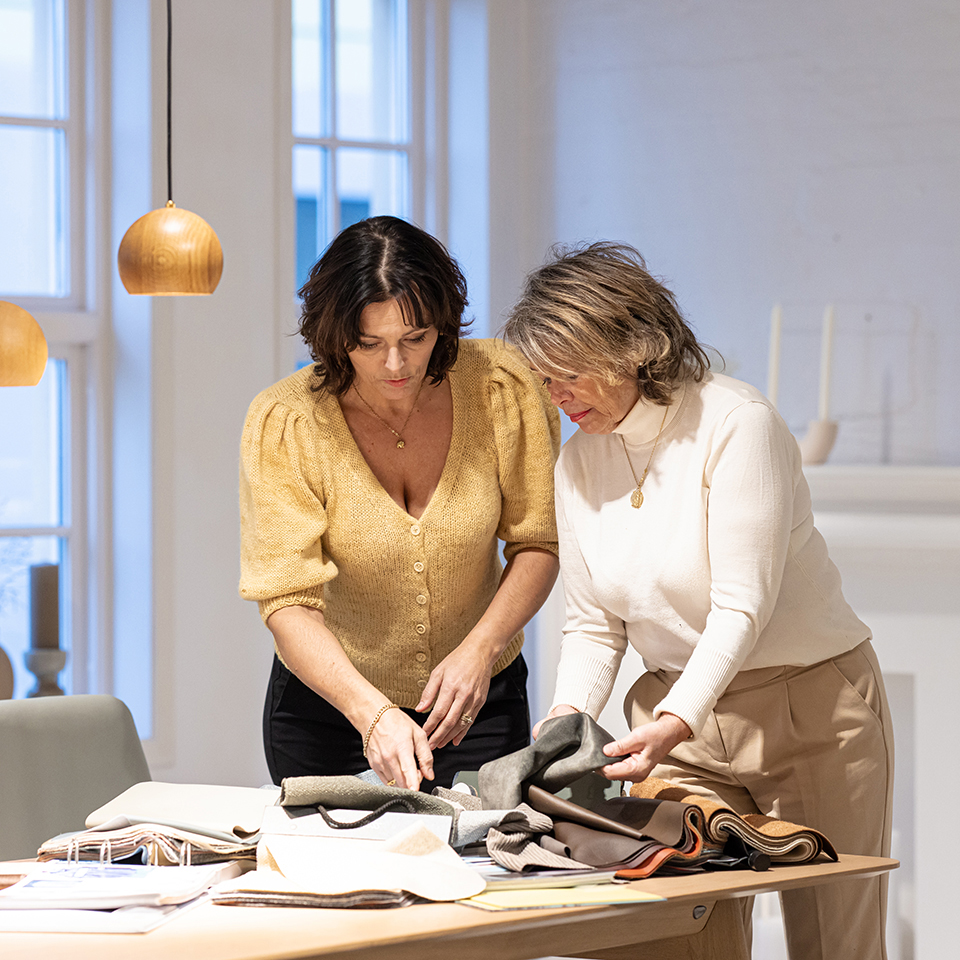 Future forecast?
"It comes down to a combination of research and experience. On the one hand, we visit trend fairs with insights from all over the world and pick up the latest word from other experts. On the other hand, we have our theoretical background and brand knowledge, which is always the foundation of our choices. We feel that we know our customers very well," says Berit. Every year, they choose a line-up of new colours that are used in photos, brochures, exhibitions, on trade fairs and in retail stores around the world. Nothing is left to chance. And often, the choices are influenced by variables far outside the fashion world.
"We want to surround ourselves with safety, with something trustworthy and natural. That is why earthly tones are high in demand, and will be for years to come," continues Berit. "Right now, we live in a world filled with turmoil. That makes us less averse to risk. We want to surround ourselves with safety, with something trustworthy and natural. That is why earthly tones are high in demand, and will be for years to come."
Janne adds: "That doesn't mean our interiors will look bland. A vase, a pillow or a wall painted in a bold, contrasting colour is a cheap and efficient way to inject some colour into our surroundings."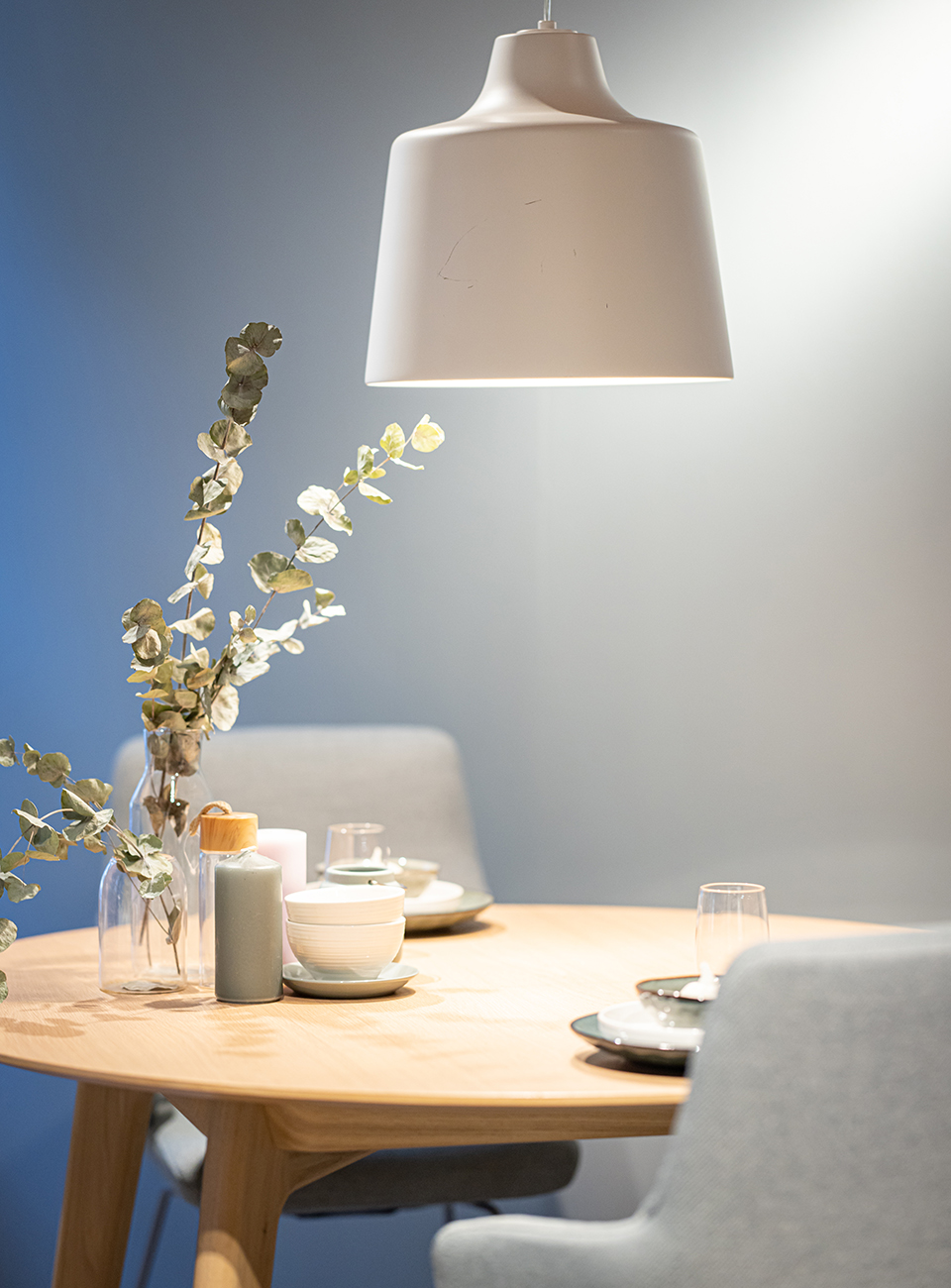 Six good colour choices for 2023
For the 2023 collection, the two have selected two earthy mushroom colours, one dark and one lighter. Teal blue gives associations to the ocean, and the bolder Breezy blue signals air and glaciers. The Platinum Grey is a rocky colour which sits well alongside all these. Finally, a new thyme green will be seen in showrooms and photoshoots around the globe. "Greens have been a big thing for a while, but now we see that in addition to the olive greens we also see lots of greens with a more blueish tint," says Janne.
"Every colour in the new palette can be mixed and will still give a uniform look to the interior. A Stressless® recliner in one colour, a Stressless® sofa in another – it's all well thought out. Our job is to give customers a selection of colours that can be trusted to last. When we present our colours for 2023, they must be equally relevant in 2024 and beyond. We can't miss – that's just too expensive! Of course, customers can also choose between all the existing leather and fabric colours that are already in our portfolio. They are still highly relevant."
Top tip for choosing interior colours?
"Be honest with yourself. If you know that refreshing, bold colours give you energy, and that you like to surround yourself with them over time, go for it. But don't go that way because it looked good in a photo, or it is a fashion trend," Janne continues. "If you know that you need calm surroundings, seek out the more neutral colours. But look out for subtle nuances you can add to that grey or brown. Today, there's so many shades available that just weren't there before. And finally, ask your retailer! There are so many knowledgeable people in the stores who are very happy to have a chat about colours and design."
As self-proclaimed colour and design-nerds, Janne and Berit really love their job, even though it comes with a lot of expectations from the entire company. "Colour-wise, this is such a good time for Stressless® recliners and sofas. The earthly colours that are in fashion really match the design language of our furniture," Janne said. "And our main selling points beside the comfort – the craftsmanship and longevity – are part of a larger trend with high demand for sustainability and predictability. That makes our work extra fun these days."