Montu Soni, director at Jaipur Furniture, reflects on a very successful trade show period and a look at the month ahead.
Fresh from the recent Birmingham January Furniture Show and Frankfurt's Ambiente event, Jaipur Furniture, a leading exporter of solid wood furniture from India, revealed that both trade shows proved to be a big hit with plenty of interest and orders from both existing and new customers. On show was Jaipur's latest ranges of modern lifestyle inspired contemporary furniture, made from solid woods such as mango and sheesham woods.
There were four standout performers, as Montu Soni, director at Jaipur Furniture, explains: "The January Furniture Show was great. It was a brilliant event where we could meet new and existing clients, showcase our latest ranges and get a feel for what our customers are looking for.
"Our Geo, Frais and Kerela Dining ranges performed very strongly with lots of interest and proved to be the best sellers from what was on show. We also had a great response from our new Slatted Range, which was certainly the eye catcher for the show. After the January show, we then displayed our collection in Frankfurt Ambiente, which was another winner show for us."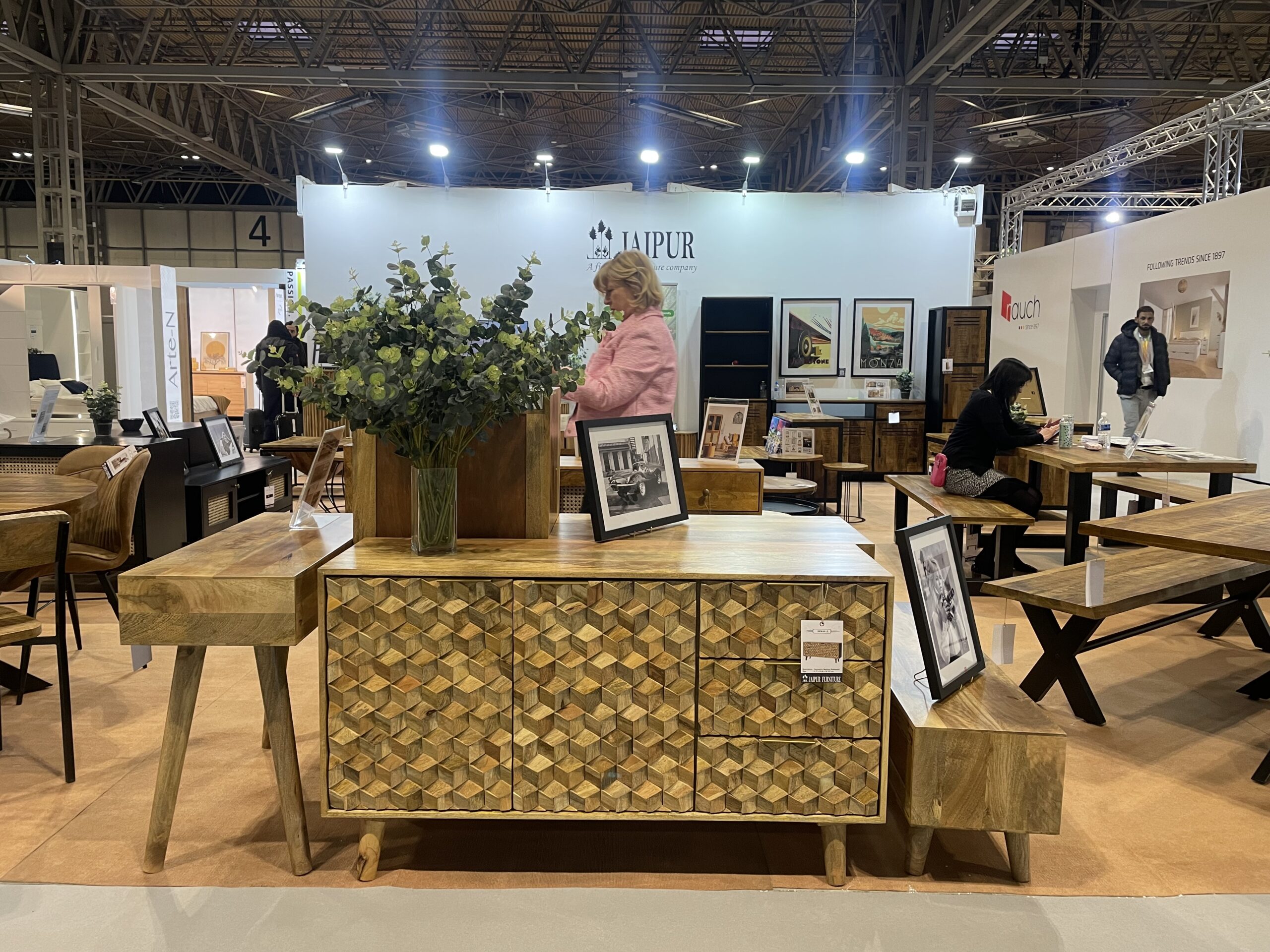 The show success comes off the back of Jaipur's recent warehouse expansion in Huntingdon, where it can now better serve their customer's needs and demands. The company has a rich history spanning over 30 years and operates out of its three large family-owned factory facility based in Jaipur, Jodhpur and the state of Rajasthan, in the northern India-a region, which is long famed as an important hub for handicrafts and home furnishings production.
This month, Jaipur is exhibiting at its native IHGF Delhi Fair, taking place from 15-19 March 2023 in Delhi, and has also invited potential buyers and existing clients to its 120,000sqm manufacturing facility to make the trip a full experience. "Our Indian factory is going exhibit at IHGF Delhi Fair this month where most of our potential buyers are planning to visit, so at the same time we are welcoming them to our factory to show how our products are made and the quality behind them," Soni said.
Jaipur Furniture has been the recipient of India's Top Export Award in the Solid Wood category for the past 10 years and believes 2023 will be another successful year. "We are doing very well at the moment and keen to expand our customer base in the UK market. The warehouse has been brilliant and as we are direct to factory, customers don't need to go to a third party to buy, they can come direct to us without the need for a wholesaler.
"Customers can order direct containers at the same price without travelling to India, while also being able to communicate directly with our UK office to get updates on factory orders without any hesitation."