Sam Tippett, Director at rugs supplier Think Rugs, talks about their recent award win as well as the latest products on offer.
Think Rugs is a leading wholesaler of rugs to the retail trade in the UK and internationally. For more than 25 years, Think Rugs has taken a continued focus on developing a wide, varied, and versatile product range. This ethos has seen the business named 'Best Rug Supplier' in the Big Furniture Awards 2023, as voted by the furnishing industry. Commenting on their recent success and recognition, Sam Tippett, Director at Think Rugs, said: "We're thrilled to have been honoured with the prestigious Best Rug Supplier Award as voted for by the readers of the esteemed Big Furniture Group Magazine and the wider furnishing industry.
"This incredible achievement fills us with immense pride and gratitude. It is a testament to our unwavering commitment to excellence, craftsmanship, and innovation in the rug industry. We take great pride in offering a wide range of rugs that cater to diverse tastes and preferences, enhancing homes and spaces with elegance and style. This recognition reaffirms our dedication to providing exceptional customer service and staying at the forefront of emerging trends.
"We extend our heartfelt thanks to the Big Furniture Group for this esteemed accolade and to our loyal customers for their continued support, but most of all, to all of the voters who picked us. Together, we will continue to transform living spaces with our captivating rugs."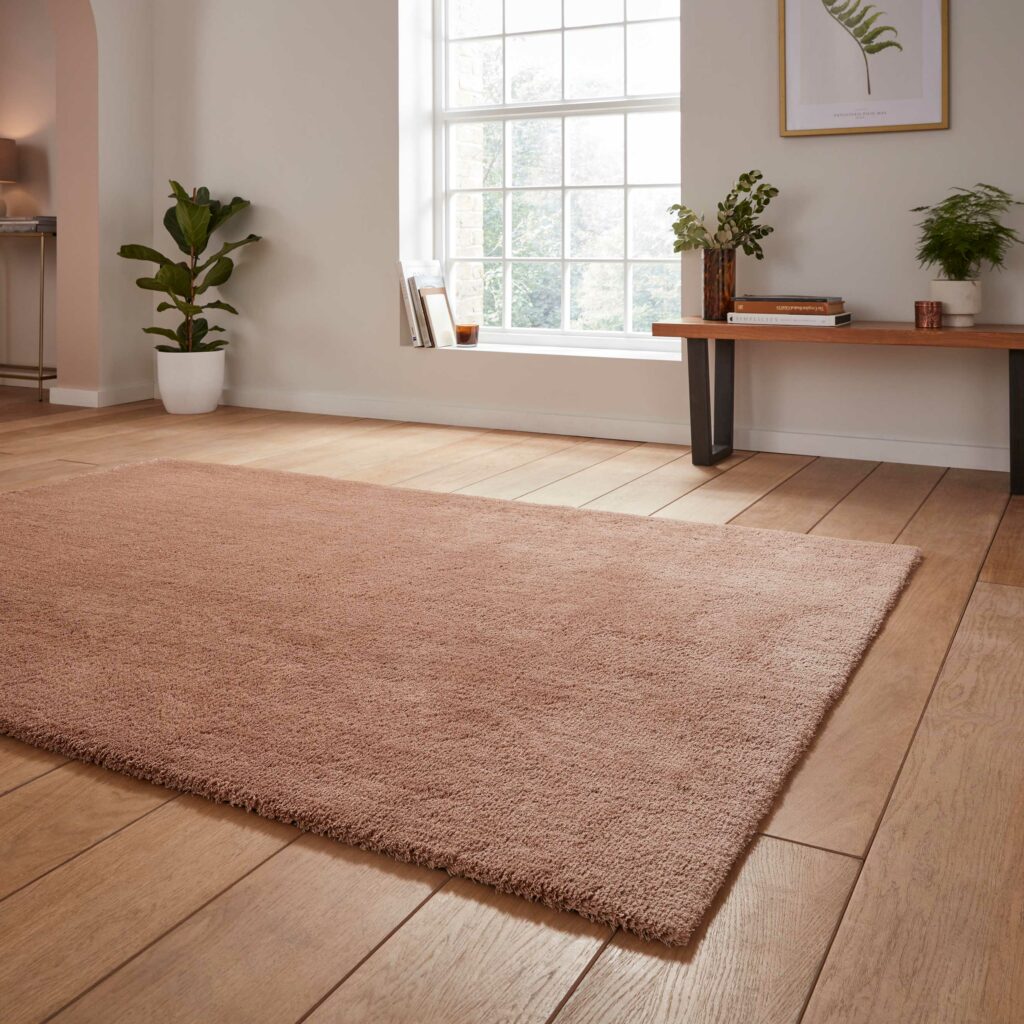 Alongside the award, Think Rugs has been busy behind the scenes, working on its latest rug offerings. Each rug is a testament to their unwavering commitment to combine style, comfort, and functionality, crafted meticulously with the needs of its retailers and their customers in mind. Sam continued: "We are thrilled to introduce our latest rug offerings.
"First up, we have the Cove Soft Washable Shaggy range. This range encapsulates a modern simplicity with its sleek, low-pile texture, short fibre construction and soft polypropylene yarn. The soft, tightly woven fibres offer a comfortable surface underfoot, setting it apart from the traditional shaggy aesthetic. Perhaps its most appealing feature is the washable and tumble dryer proof construction, crafted from durable materials for easy maintenance. A quick toss in the washing machine is all it takes to keep this rug fresh, free from stains, and as good as new. Practicality is beautifully intertwined with style and comfort in this rug.
"Next, we present the Flores Super Soft Washable range. This range doesn't just provide a surface to step on; it offers a super soft and cosy experience. The designs add a touch of modern elegance, creating a visually striking focal point. The Flores rug is not only an aesthetic addition to your space but also a pragmatic one, with its easy-to-clean, washing machine friendly construction. Crafted from high-quality polyester, this rug promises long-lasting beauty and minimal upkeep.
"The third addition to our lineup is the Kara Washable Shaggy range. This range exemplifies comfort and luxury with its shaggy texture. The plush, inviting surface offers a delightful tactile experience that fosters a warm, comfortable ambience in any room. Like its counterparts, the Kara rug is easy to clean and maintain, with its washable and tumble-dryer friendly design. The solid plain colour offers versatility, allowing it to seamlessly blend into a wide array of decors and styles.
"Finally, we're excited to introduce the Super Teddy Sheepskin range. This range beautifully replicates the soft texture of sheepskin, using 100% polyester to deliver a luxurious look and feel without the use of animal products. The Super Teddy rug is not just a cozy retreat for your feet but also a stylish addition to your decor. Despite its luxurious appeal, this rug is remarkably practical. It's easy to maintain and affordable, making it a truly stylish, comfortable, and sustainable choice."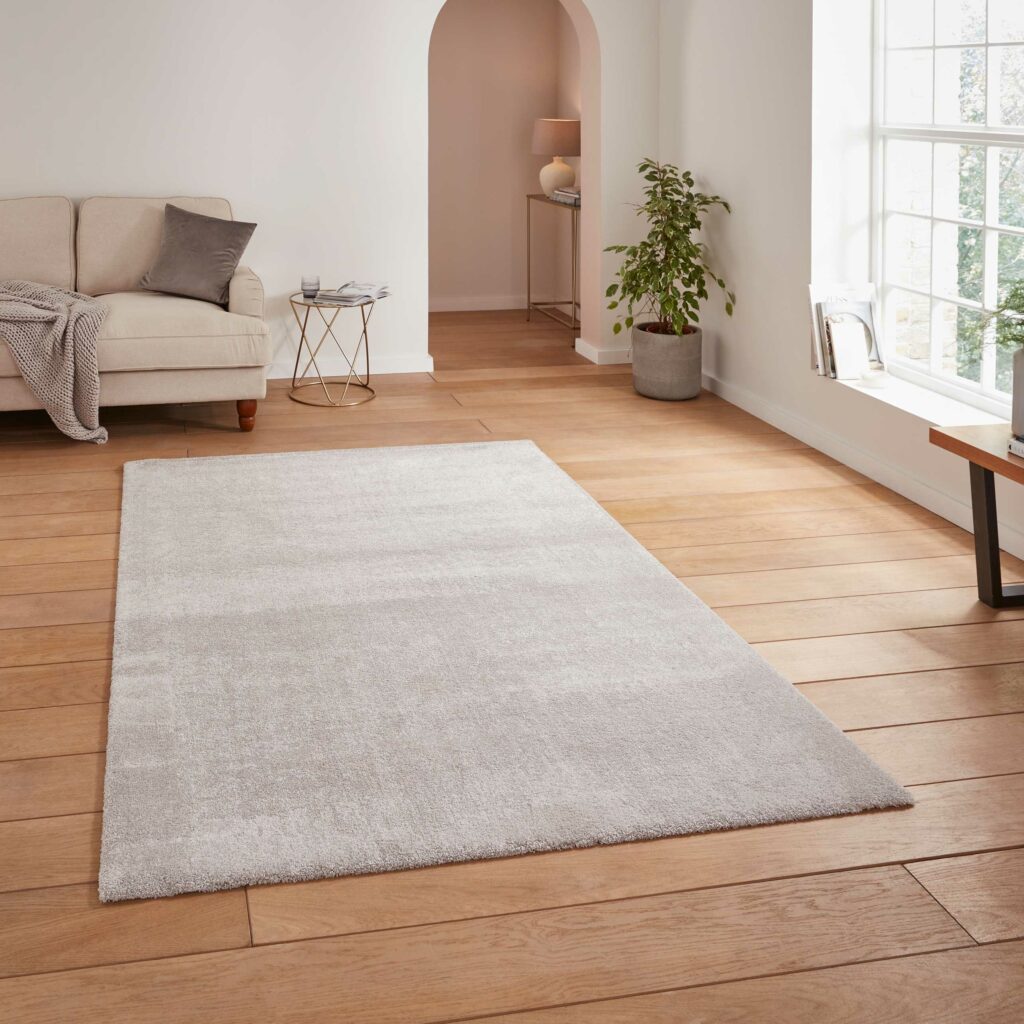 Sam says that each of these rugs captures the essence of what the team at Think Rugs strives to achieve. "We seamlessly blend aesthetics, comfort, and practicality, creating pieces that not only enhance your customers' homes but also make their lives easier.
"We believe that a rug is more than just a floor covering; it's an experience, a statement, a piece of art. With our new range, we invite our retailers to offer their customers more than just a product. Offer them an experience of unparalleled comfort, effortless maintenance, and timeless style with Think Rugs.
"At Think Rugs, our commitment to service and quality shines through in every aspect of our work. We are very proud that our dedication has been recognized with the prestigious Best Rug Supplier Award. This esteemed accolade reinforces our belief in fostering strong relationships with our valued retailers, built on trust, reliability, and a shared commitment to delivering exceptional products.
"With each new offering, we guarantee meticulously crafted rugs that harmonize aesthetics, comfort, and functionality. Our partners can expect unparalleled customer service and rugs that surpass their customers' highest expectations. By choosing Think Rugs, you're not just selling rugs; you're offering an elevated living experience that combines luxury, style, and practicality. Trust Think Rugs, For Every Home."