Toby Walzer, Managing Director at RESTED, shares an insight into their exclusive distribution partnership with Royal Auping, their unique products, and their mission to deliver new retailer placement in the UK.
Who are RESTED?
RESTED | Sleep Engineering, are sleep product specialists, retailers and distributors. Established in 2015, we have two physical locations in London where we serve customers and trade alike with what we consider to be best in class beds, mattresses and all things 'sleep'. We have a defined focus on sleep theory and engineering, and a stable of global super brands behind us. The whole business has been built around doing things differently; in terms of our approach within the retail sector, and then utilising that experience in terms of informing our distribution and training our partners. At the heart of what we do, is offering innovative products based on emerging consumer trends that we have first-hand experience of.
Who are Royal Auping?
Royal Auping are one of the most famous European performance sleep brands. Established in 1888, their unique beds and mattresses are found in over 27 countries globally and more than 600 branded dealerships. They are known for producing the most 'ventilated' beds and mattresses in the world, optimised support, and their signature style 'Dutch Design' contemporary beds. Auping are a worldwide reference for adjustability and ergonomics, producing the strongest base in the world. Constantly innovating, they have for the last 130 years created amazing sleep products, backed by sleep science, and have consistently kept their range relevant as to what a modern bed should be.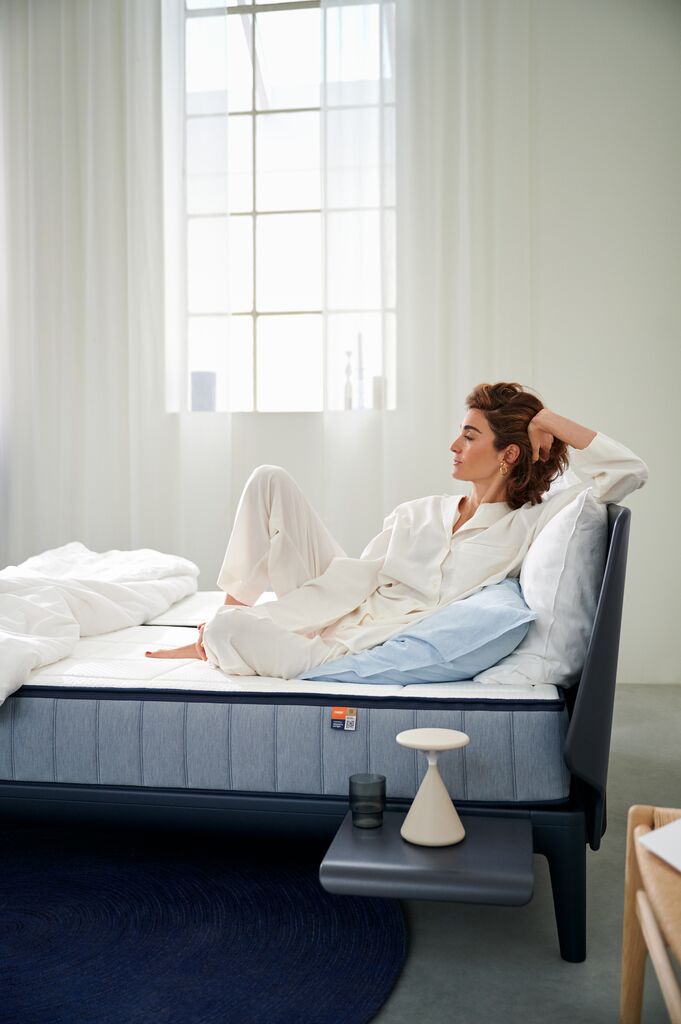 So, what's trending right now?
With Auping, increasingly we see that their long-established core values are very accurately on trend in the UK. For example, we see customers of all ages increasingly seeking out mattresses that are not only comfortable, but are fundamentally 'good for them'. In terms of back care, thermoregulation, movement, pressure relief, sport recovery etc. Sleep has thankfully gained far greater prominence in the UK as part of modern health and daily recovery, and thus mattress selection has become more technical with increased desire from end users to 'get it right' in all senses.
Likewise, adjustable beds continue to increase in popularity. Especially within the lifestyle and luxury category rather than just for medical purposes. In that regard, Auping are unique in providing adjustable beds that don't look like adjustable beds – within contemporary designer bed frames and without the need for that, supposedly, all important 'end bar'. It completely changes the visual aesthetic and perception of what an adjustable bed can be; presenting as much more desirable than the traditional upholstered adjustable divan.
Perhaps most importantly Auping have really targeted sustainability, producing fully recyclable 100% 'circular' zero waste mattresses, from their Green factory. They are a certified B Corp, and have innovated heavily with new materials and technologies to create beds and mattresses of the highest quality whilst finding genuine solutions to the problems of waste in the industry. This is an element that customers and retailers now pay attention to, and that is a trend we will continue to see grow.
What are the Auping USP's?
Many and varied I would say. Their new generation mattresses are effectively individually tailored to the end user; with a defined in-store process, every mattress is selected and created relative to the specific bodyshape, height, weight, and comfort needs. This allows customers the ability to find that which is perfect and is a very powerful system for sales operatives to add value in delivering their expertise and technical analysis. There is also a definitive theme with all Auping products, acknowledging that we are all different, and how you sleep is very personal. So, the bed and mattress have to be right for you personally, which means not accepting a one size fits all approach.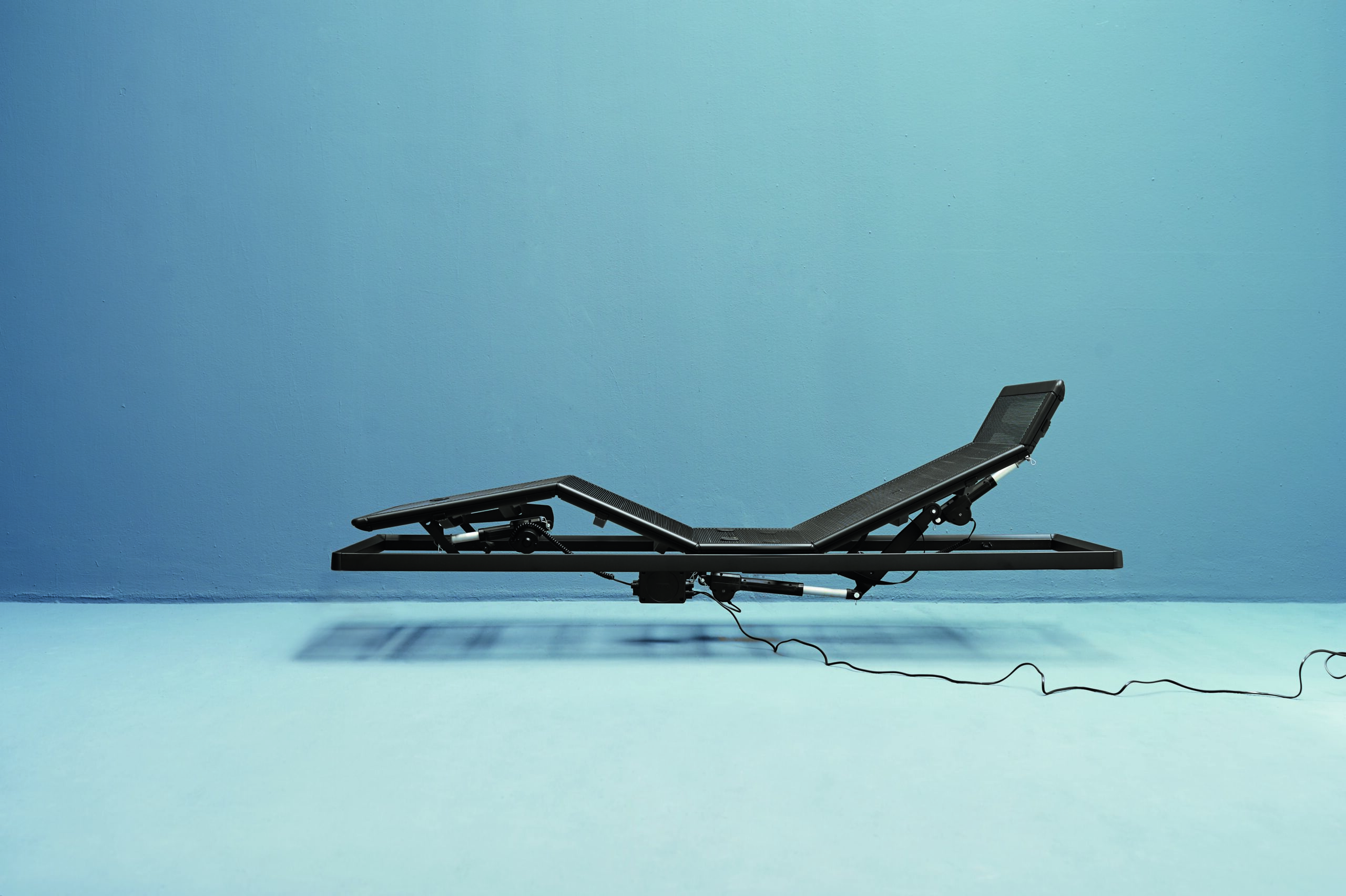 The Auping meshbase sits within every bed and delivers a flexible but extremely robust sleep platform. The beauty of the mesh is that it greatly enhances ventilation, and therefore temperature control, moisture control, and allergen control, whilst also providing optimised support. Adjustable motorisation can then be added to the mesh base as determined by the customer. Again, it's that tailored approach of giving the customer what they require, delivering expert advice on what is suitable for optimised sleep and recovery, as well as matching their budget. The Auping adjustable smartbase also includes memory positions, app control, sleep tracking, wake up and anti-snore functions.
Auping also specialise in extra-long beds, as part of their standard range; the Dutch are the tallest nation on earth. But we see strong demand for that in the UK too. Many customers at 6ft tall or above are much happier to have a 210/220cm bed, and that has traditionally been hard to find in the UK. What are the plans for RESTED and Auping?
Auping were present in the UK in the late 90's with a flagship store in central London. Their beds and mattresses have always been enormously popular across most of mainland Europe and they have a large existing loyal following. In many ways we feel that the UK has taken big steps in recent years in catching up with that greater focus on sleep that is more commonplace in mainland Europe. As such, even though the UK has left Europe, from a consumer perspective, the time feels right to expand Auping's presence in the UK, and we are currently seeking out selected retail partners that share similar values and are interested in the performance of sleep, as well as offering something innovative, unique, and different to the traditional bed market.
Auping is a brand with a long and distinguished history hence the 'Royal' name, but it is an inherently different prospect to 'traditional' brands. It's a space within the upper section of the market, without being a superlux brand, that we feel is underrepresented. Due to our own experience in retail, we have an enormous amount of understanding in observing and delivering the customer journey when it comes to this type of product, and we see real growth potential for their products in the UK.
For further information, new retailer/stockist/partner enquiries; please contact Rested UK Ltd – 020 8960 1754 or info@rested.com
www.auping.com / www.elysiummattress.co.uk