Cherelle Curtis, Managing Director, and Tara Corcoran, Trainee Senior Manager of Linthorpe Beds, talk about the investment and expansion of their online retail operations, sustainability and how the business is changing.
Online Retail Operations
Like many retailers, we saw how the impact of Covid changed the face of how consumers shopped, and the continuation of this trend in the past 12 months. High levels of customer service, combined with delivering expert advice is always something that has been a top priority for Linthorpe Beds, it is a key component of our brand and so it was vitally important that our online customers enjoyed the same level of expertise and great experience that our customers enjoy instore. As a business we have made significant investment in recent months and continue to do so."
The belief of delivering an exceptional customer service experience for our online shopper is something that the team have embraced. We have restructured our online retail operations team, headed up by a dedicated Online Retail Operations Manager. We continue to build strong partnerships with suppliers and have employed the expertise of external ecommerce specialists, this illustrates our commitment to this vision. As we approach the end of 2022, as a team, we are all incredibly proud of the achievements we have made and look forward to an exciting 2023.
Recent investments?
It's been a busy and exciting time for the company. We have invested in changing up our branding with our shiny new vans and a new navigation system. More efficient routing and deliveries, managing resources and time/reducing costs. We have invested in more staff and expanded our delivery postcodes due to demand for our service which has been brilliant! On a personal level my son Jonah came for work experience week, which was fantastic for him, and I take a lot of pride in how our company invests in young people. We also work with apprentices, something I believe all companies should do. We have changed from van leasing to outright purchase and importantly, we have invested in a new member of staff who has vast experience in internet sales management. We have brought him on board to join our internet team to move forward not only our existing website but also a new additional site. We have partnered with Equity who are a specialist external digital company and are providing an excellent insight to the online market.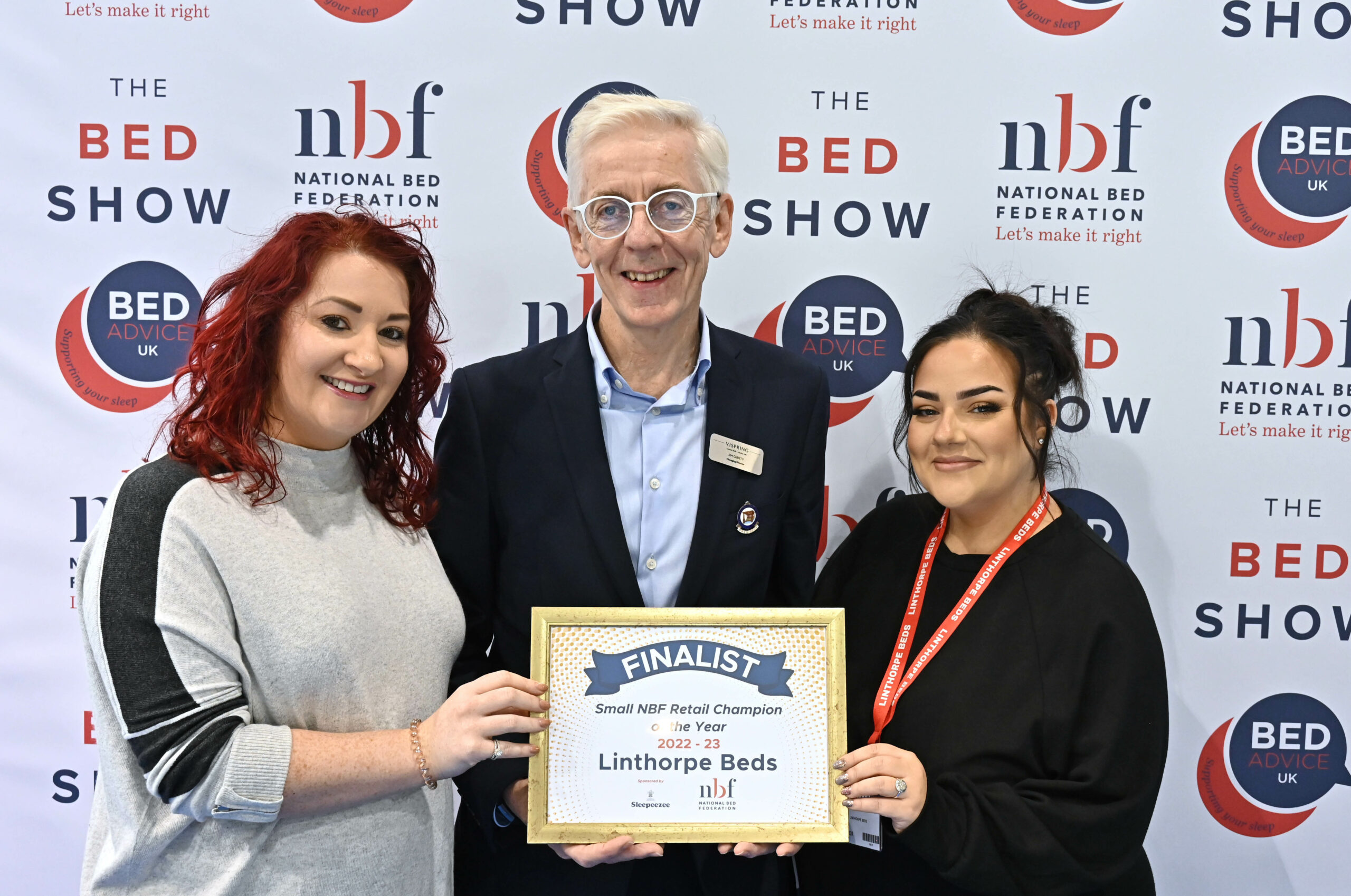 Future plans?
The next few months will be exciting and as new initiatives launch, we will be sharing them with our customers loyal and new, so that a great night's sleep will be even more accessible and affordable. We are currently in the process of developing a new additional website, which is due to launch in the near future. This will enable us to dedicate the Linthorpe Beds website towards a more local family-based audience, whilst our new website can be more focused towards national customers.
What is your mission?
Our mission is simple, we believe that everyone deserves the best night's sleep and our sleep experts in all of our stores are passionate about delivering the best service every step of the way for our customers. Our familiar slogan is well known across Teesside, and we shout loud across our region that everyone should "Rest your head on a Linthorpe bed"! This hard work and determination to deliver the best customer service starts from ground level and our warehouse operatives ensure our made to measure beds and mattresses are of the highest quality. We also believe that even when you're on holiday you shouldn't compromise on sleep and we do campervan, caravan and narrowboat mattresses. We are one of the few companies who offer made to measure at affordable prices.
On sustainability, what is your business doing?
Sustainability is important to us all and at Linthorpe Beds we have implemented various initiatives and continue to look at ways to improve our carbon footprint. Recent examples in include recycling initiatives in the business and offer customers the option of taking their old mattress away to be processed in a way that benefits the planet. We recycle packaging in our warehouse daily (we've recently had a bailor installed) and work collectively with the bedding industry to keep up to date with new ideas on how to keep our company operating in a sustainable way. In addition to this we are currently reviewing how our price tickets are displayed and working on solutions to reduce the amount of paper is used throughout our stores. It's getting the balance right between providing our customers with the information they need versus the amount of paper we use to do that. We are more efficient with planning and routing deliveries and all vans have a tracking system so we can measure and track our carbon footprint and improve on this daily. We are not quite paperless yet but use less paper and also looking at condensing tickets throughout the stores, so we use less paper/printing materials to also help. We also utilise direct home deliveries from manufacturers instead of delivering goods into us to also save on carbon footprint. We work with suppliers on delivering goods into us to also deliver with full vans or on a van that is also going to stores in locations nearby.
How has recent business been?
We've managed to retain a lot of our growth over the pandemic where we saw sales surge on our website. Although our stores weren't always open, we are pleased with our conversion rates. We feel more and more customers are committed to their purchases, with a lot who wish to invest in improved sleep. With an increased online presence both with our website and social media channels this has been further developed with our home interior partnership work and we have seen results with influencer promotions. We have welcomed local celebrities and personalities in to our stores over the last year and have seen new audiences reached. The sky's the limit and we can't wait to develop this further!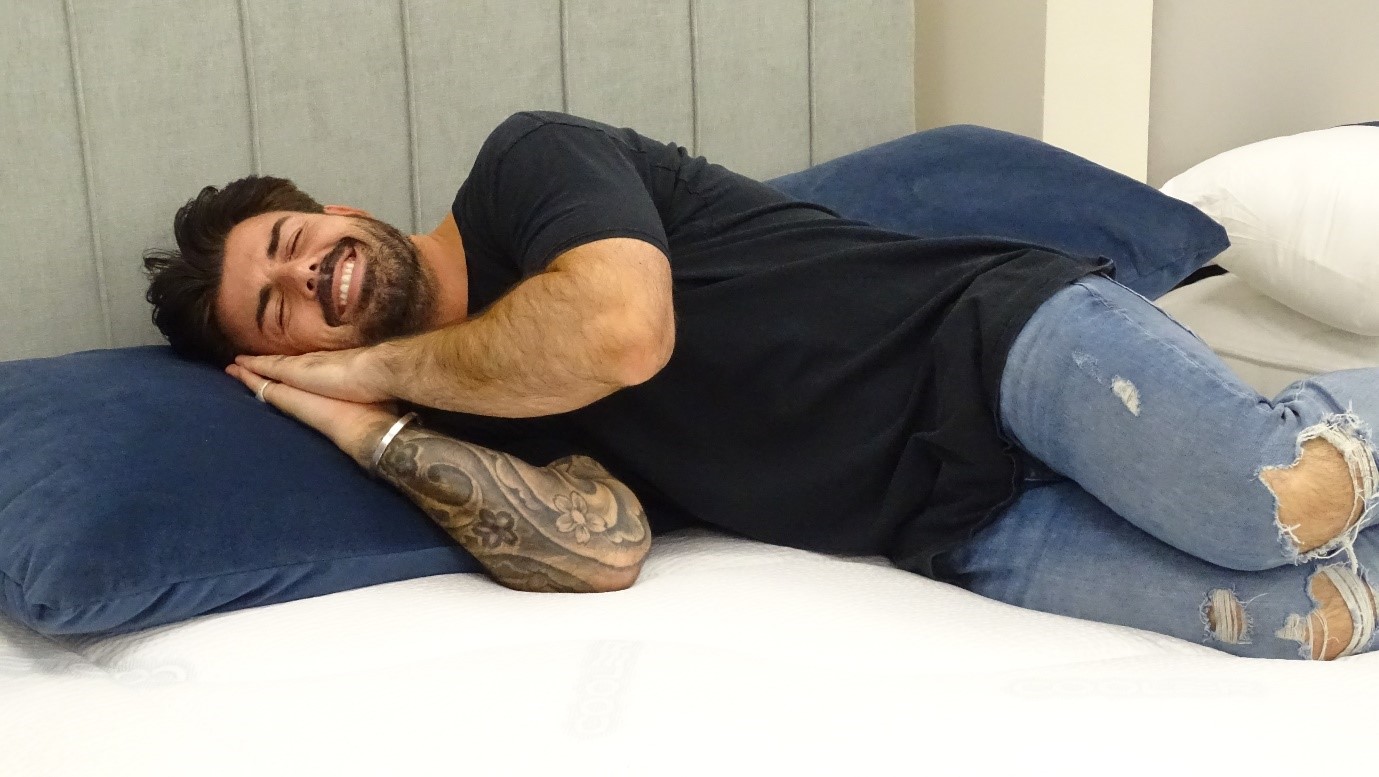 What would you change in the industry?
I think like many industries, we've had to adapt to the changes Covid brought to how customers shop and research they do prior to purchase, and have continued with this pattern, so changes in the industry are dictated more by customer demands as opposed to the wants and needs of the retailers. There is still the real benefit to come and try out the products in person and the wide selection of products our stores carry is evidence of this choice customers still prefer, however the benefit of detailed online product descriptions is of high value when helping the customer with their purchase decisions. Our helplines and friendly sleep experts are always on hand to help, which means we often get recommended through word of mouth with repeat customers showing our brand loyalty which means the world to the whole team. I think the industry can be seen as traditional but actually so much is changing all the time with exciting new products we can't wait to bring to our customers.
What challenges do you currently face?
The challenge of the internet industry is ever increasingly strong hence the reason for developing an extra internet site to move with the times. The obvious rises of furniture inflation and wage increases are at the forefront for everyone's challenges. We mitigate this as much as possible by using any discount the supplier provides, buying our products "better" and further by introducing an interim wage increase to help alleviate any pressure of the cost of living and keep our staff morale high. Many industries are facing challenges with the cost of materials, the energy crisis, and the impact of cost of living, however, at Linthorpe Beds we are committed to absorbing as much as possible so that we continue to deliver value for money and exceptional customer service.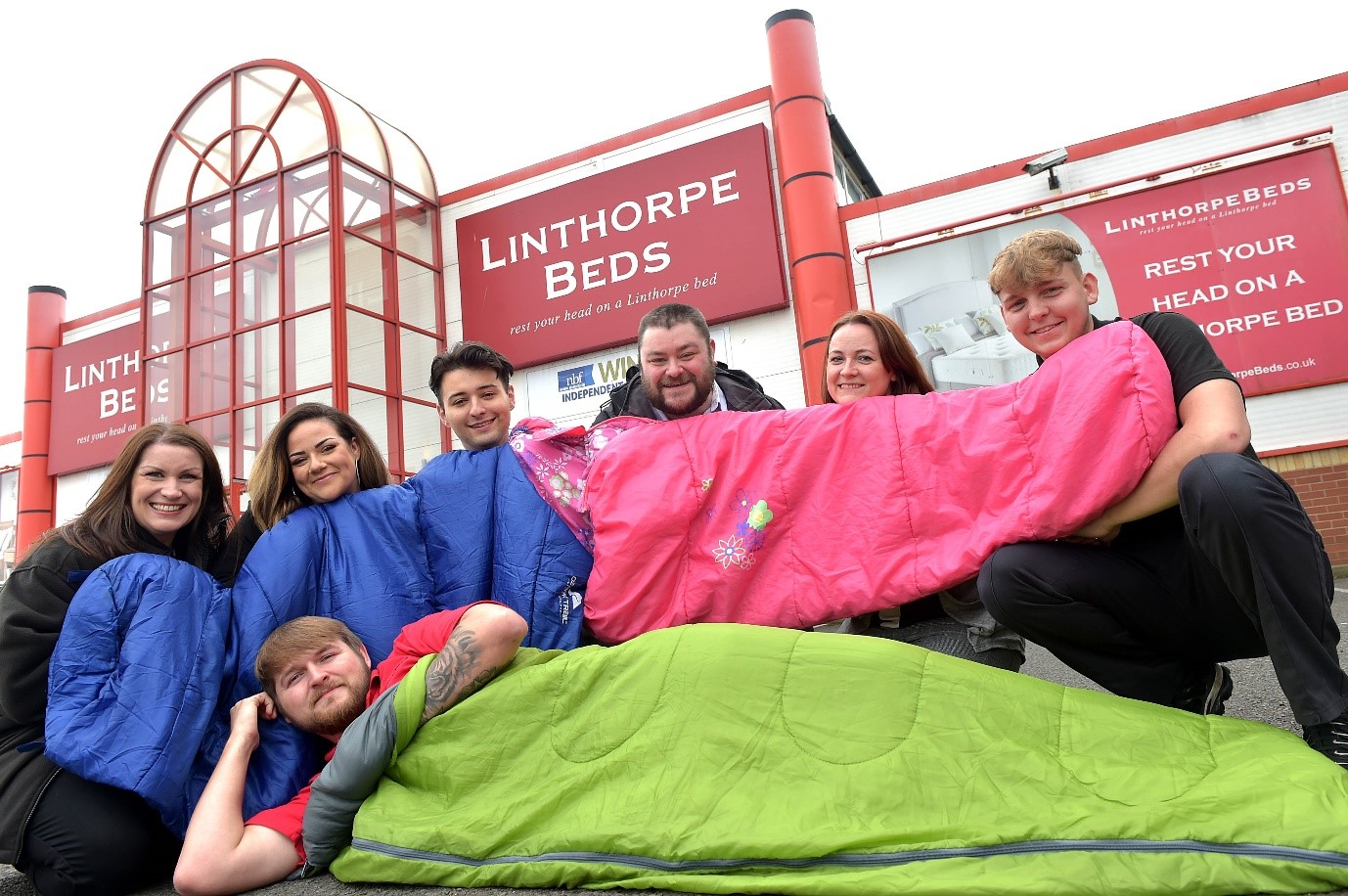 Do you have any staff you would like to pay special thanks or recognition?
We're proud of all of our staff and management who work together for our business. From our sleep experts in store to our company directors, managers, admins, delivery team and internet department, everyone plays their part. It's been a huge team effort to drive our business forward. Our store managers have really welcomed me to their teams and this partnership has worked really well in creating valuable content to share across our social media platforms. I'm so proud of our internet team for this collective effort. I especially love the passion and drive our company directors have, their drive and determination to make the business successful really does help motivate our whole team. Our rating on trust pilot is something we are all collectively working on maintaining too and is bringing us up with our competitors.
Why do you think customers choose your business?
We love how loyal our customers are and are always delighted when we get their repeat custom year on year. To be recommended through word of mouth is testament to the hard work and dedication of the whole team, our product selection and the expertise we have in helping our customers get the product that is right them. As a family business we are proud of our Northeast roots and those roots are reflected in the personal touch we demonstrate. Our welcoming stores and expertise are a great reason to visit, combined with our well known and trusted reputation, across the region and beyond, competitive pricing and innovation, customers are confident in making us their preferred retailer. Long may it last! A high proportion of our customers are returning for their second, third or even fourth generation of bed/mattress. They know that they will be treated with respect and as an individual and that LBC will strive for excellence. As long as we deliver upon their expectations, we will hopefully continue to have customers recommending us to their family and friends. We are extremely proud of our company as a whole and although we may be small, we are mighty! We won't settle until everyone is resting their head on a Linthorpe bed!