Mike Murray, Managing Director at Land of Beds, talks about recent investments, the launch of its new website, a partnership with Bulky Bob and why sleep education needs to be put under the spotlight.
Meet Mike
My day-to-day responsibilities revolve around providing a strategic perspective for our operations. With over 15 years of experience growing the business from the ground up, I've had the privilege of immersing myself in every department, which has equipped me with a unique vantage point to contribute effectively across all facets of our organisation. My journey has been one of growth, both for the company and myself, and I'm excited to continue fostering success and innovation within Land of Beds.
Recent investments?
The company's most significant investment over the last 12 months has been the creation of a new, user-friendly e-commerce website, set to launch this September (2023), just in time for our crucial trading period. The site has been meticulously crafted utilising our very own Land of Beds platform, developed by our dedicated in-house software team. Drawing from our 50-year history in the bedding and furniture industry, we've combined our deep industry expertise to shape this unique venture.
Our extensive effort over the past year has revolved around collaborating with user experience specialists and conducting thorough research to fashion a market-leading website. The aim is to empower our valued customers to find their perfect bedding and furniture selections swiftly and efficiently. By synergising cutting-edge technology with our vast consumer insights, we've created a platform that addresses the core needs of prospective buyers when deliberating their next purchase.
This accomplishment is the result of a comprehensive process that entailed gathering invaluable insights from both our in-store patrons and online shoppers. These insights have been seamlessly integrated into the website's development, culminating in a purchasing experience that promises to be seamless and enriching for every customer.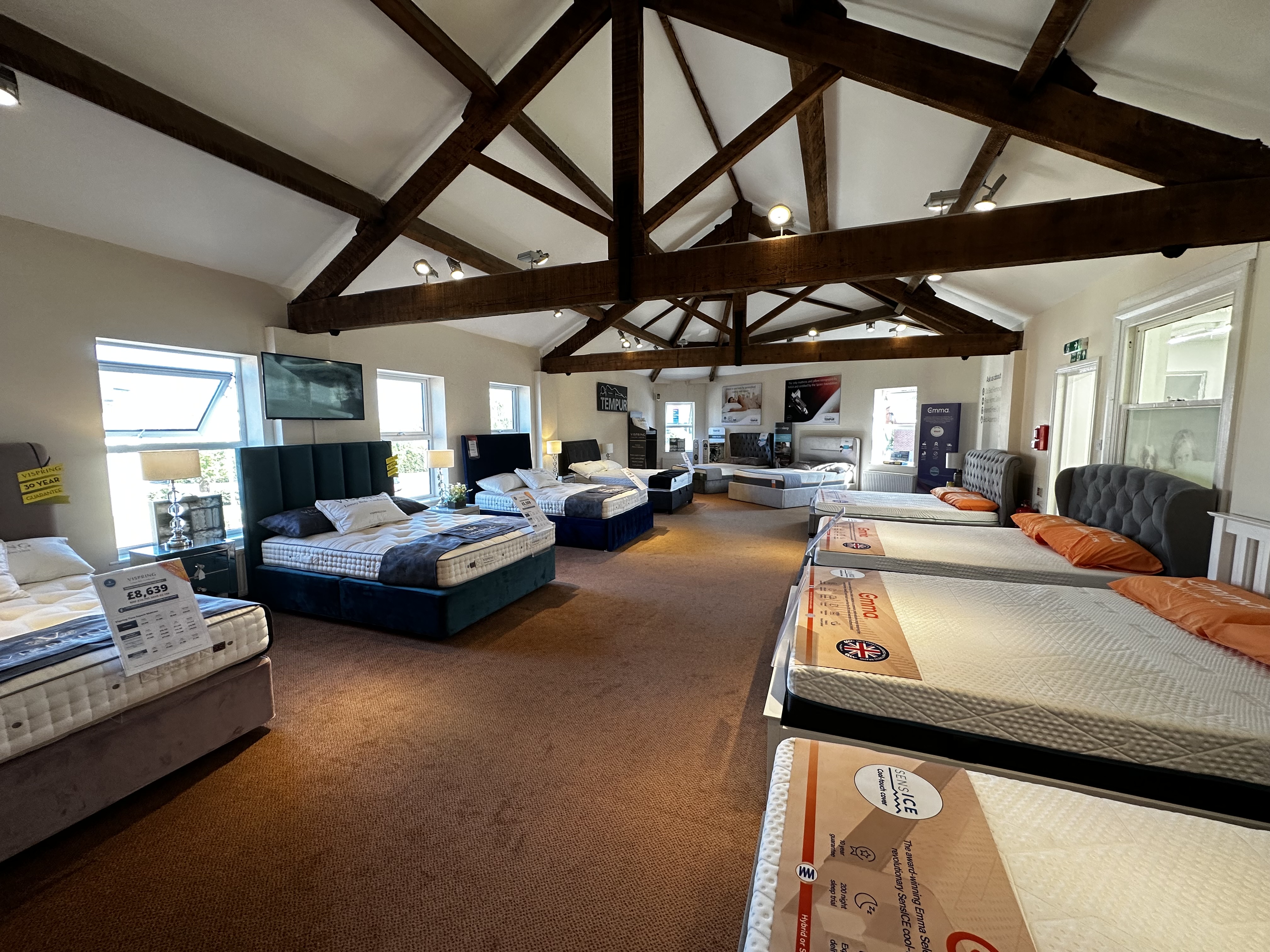 Future plans?
Looking ahead, our upcoming plans are closely tied to the launch of our new e-commerce website, where we're committed to providing exceptional, customer-focused service. Once the website is up and running, we'll be placing a strong emphasis on our strategic buying approach, ensuring that our product offerings stay attuned to the ever-evolving landscape.
Our commitment extends beyond business, as we're enthusiastic supporters of local and wider communities through various charity events. We take pride in being sponsors of the Furniture Makers' 60:60 campaign, which seeks to recognise and nurture 60 talented young individuals within the UK furniture industry. Additionally, our sponsorship of Warrington Youth Zone showcases our dedication to assisting families with essential resources, such as beds and counselling, to support their well-being. Our team, too, is actively engaged, participating in challenges like Tough Mudder to raise funds for the Claire House hospice.
What is your mission?
Our mission at Land of Beds is simple yet profound: we strive to improve the sleep quality of as many individuals as we can. This mission is our compass, steering every decision we make and guiding our strategic direction. If an idea resonates with our mission, we're wholeheartedly dedicated to pursuing it.
Embedded in our values is the belief that a 'good night's sleep begins with a great bed.' This sentiment is at the core of our company motto, reminding us daily of the transformative power of restful sleep. Our commitment to this principle fuels our unwavering dedication to offering products and services that contribute to better sleep for everyone we serve.
On sustainability, what is your business doing on this topic?
We're acutely aware of our vital role in safeguarding our planet, and we recognise the aspirations of customers who share our commitment to sustainability. Our efforts in this area are significant, as we offer a diverse range of fully recyclable products, including mattresses crafted from recycled materials. To address the challenge of mattress recycling, an issue that varies across different areas, we've taken proactive steps. We're collaborating with the National Bed Federation (NBF), an organisation representing the UK's bed industry, to advocate for a nationwide mattress recycling initiative.
When customers purchase a new bed from us, they can opt for our convenient mattress removal and recycling service. This service ensures that their old mattresses are responsibly disposed of, easing any environmental concerns.
Through our partnership with Bulky Bob's, a third-party provider dedicated to ending furniture poverty, collected mattresses undergo a thorough assessment. If suitable, these mattresses are rejuvenated through Bob's Ultraclean machine, a revolutionary technology that follows a rigorous seven-step cleaning process. This meticulous cleaning approach guarantees that all mattresses are hygienic and ready for reuse. In cases where recycling is the only option, rest assured that we handle this responsibly, prioritising our commitment to sustainability and contributing positively to our planet.
How has recent business been?
This year, we've noticed a trend: consumers are taking more time to decide on purchases. Our data shows they're researching extensively to get the best value for their money, often called the 'seek and save' approach. This shift means they're making smarter choices.
During this research phase, it's important to be present across different platforms—in-store, print, online, and social media. In today's market, where consumers are well-informed, it's vital to offer more than just good service and value. As customers seek the best solution for their needs, we step in as trusted advisors. Our expertise helps them navigate choices and understand details. In this 'messy middle' phase, as we term it, we support customers in various ways, whether answering questions in-store, explaining online, or engaging on social media.
Moreover, the modern consumer expects more than just transactions. By giving insights, comparisons, and expert advice, we build trust and credibility. This enhances the buying experience and solidifies our reputation as a brand that cares about customers.
Our commitment to guidance doesn't end at the sale; it's about building lasting relationships based on understanding and support. Our enthusiasm revolves around acknowledging the enduring significance of every customer, forming the foundation of our entire approach.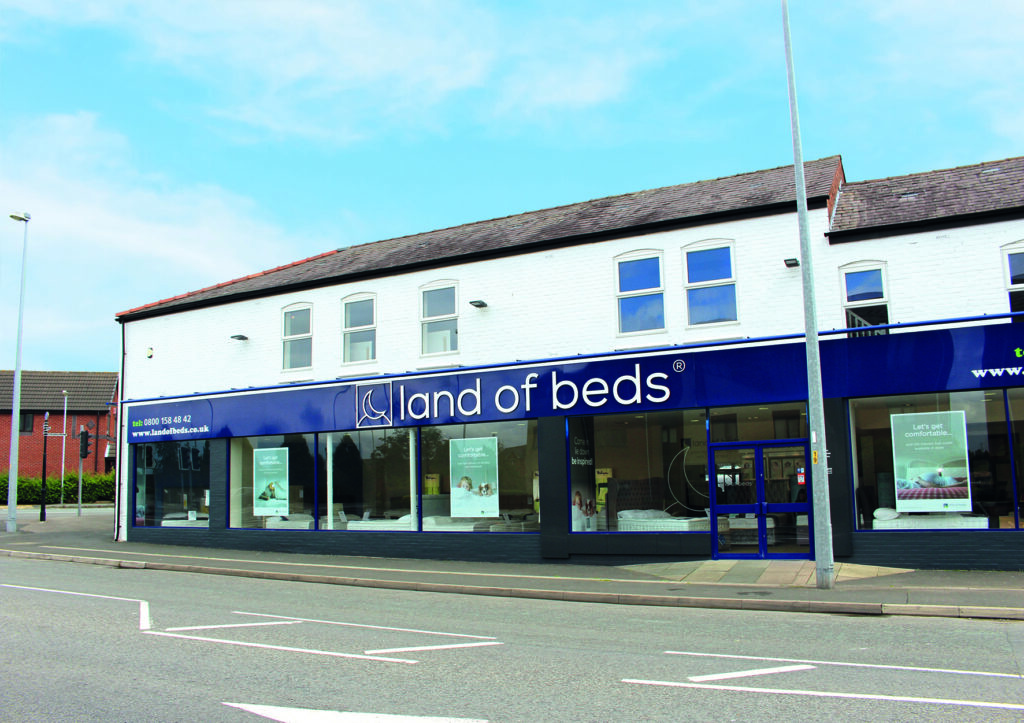 What would you change in the industry?
We'd love to see a shift that puts the spotlight on educating people about the crucial role of sleep in maintaining both health and well-being. Sleep is like recharging your body's batteries. It not only helps your body recover but also gives your immune system a boost while keeping your brain functioning at its best. A good night's sleep leaves you feeling more alert, focused, and emotionally balanced. It's like a secret recipe for a vibrant and joyful life.
We believe the furniture industry is the ideal vehicle for spreading the word about how essential sleep is for feeling your best and staying in top shape. We believe that investing in a high-quality bed should be aligned with the importance of regular exercise and a balanced diet. By championing the significance of sleep as a fundamental pillar of overall health, we can play a part in a comprehensive approach that empowers individuals to elevate their well-being.
What challenges do you currently face?
Like many others in the industry, we're navigating some challenges, and we're taking proactive steps to overcome them. With rising inflation affecting how people spend their money, we're focused on educating consumers about the crucial considerations between sleep and well-being, emphasising the role of a quality bed in achieving a restful night's sleep.
We understand the diversity of consumer needs and budgets, and that's why we offer a comprehensive range of products. Our omnichannel marketing approach ensures we connect with customers on their terms, making it easier for them to find what they need at the right price. Large purchases can sometimes trigger hesitation, so we're providing multiple payment options to instill confidence in potential buyers. Our zero deposit, interest-free credit, and buy now, pay later choices enable more people to invest in a good night's sleep without financial stress.
Considering the impact of a weakened housing market, we're stepping up our marketing efforts to highlight the importance of upgrading mattresses in existing spaces. By reinforcing the need for new, quality mattresses, we're helping consumers see the value of investing in their sleep comfort. Through these measures, we're committed to overcoming challenges and ensuring that our customers receive the best sleep solutions for their well-being.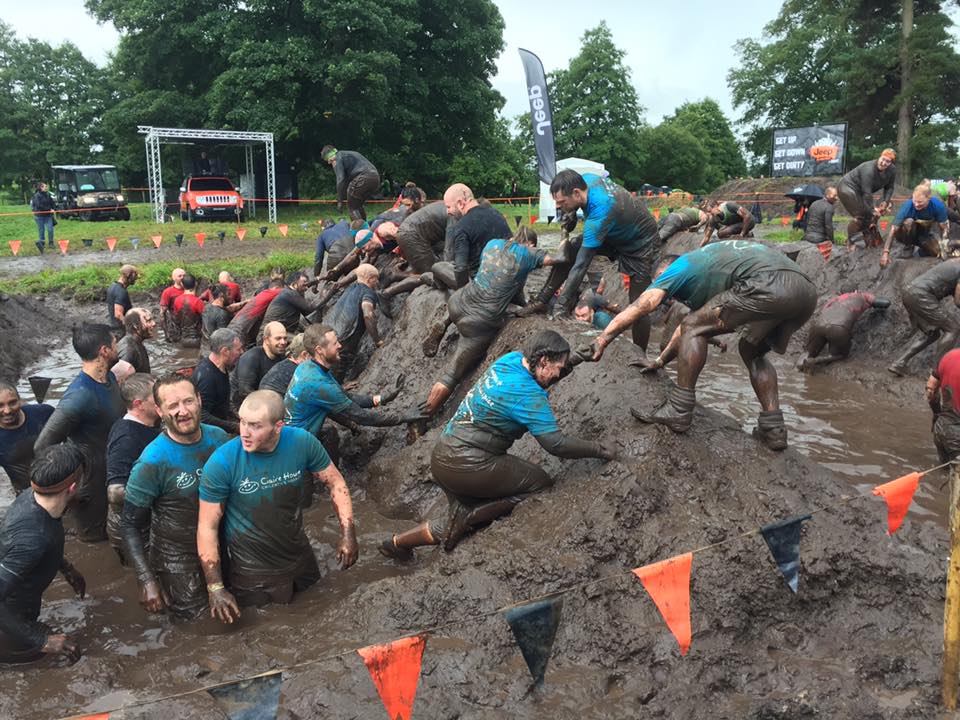 Do you have any staff you would like to pay special thanks or recognition to and why?
Our remarkable team consists of over 40 devoted members who contribute significantly to our operations. We've diligently fostered a tight-knit environment where every individual is united by our shared mission and a profound understanding of our best practices. Throughout the years, we've identified specific behaviours and qualities that radiate when we're performing at our peak. As part of my role, I ensure these behaviours are consistently upheld across the organisation, enhancing our potential for present and future achievements.
Each staff member plays a crucial role in forming a cohesive puzzle where every piece matters. Our company, being family-run, strongly embraces family values, which we consider the cornerstone of our identity. We see ourselves not just as colleagues but as a work family, embodying these values in everything we do. This sense of unity and shared purpose drives our collective success and sets the stage for even greater accomplishments ahead.
Why do you think customers choose your business?
Customers choose our business because we offer a unique blend of modern technology and 50 years of traditional retailing expertise. It's like having the best of both worlds—the convenience of online shopping combined with the personal touch of experienced local retailers. Our advanced e-commerce platform, created by our skilled digital team, ensures we rank well in searches and provide a smooth shopping experience. But what sets us apart is the personal touch. Since day one, our mission has been to help people sleep better. Our friendly staff offers free, independent advice, expert knowledge, and genuine passion to help customers find their dream bed. We value relationships and prioritise customer satisfaction.
As one of the leading businesses in our industry we have the strength to work with top bed brands, coupled with our family business heritage we have a culture that cares deeply about each customer and supplier. Our products come with top guarantees and recommendations. Being a National Bed Federation (NBF) retail champion is another reason customers trust us. This trade association recognises our commitment to good business practises, product knowledge, and exceptional customer service.
We're not just a business; we're a family. For 50 years, the Murray family has been dedicated to providing outstanding service and a wide range of products. Our legacy of excellence and care is a testament to our commitment to our customers' well-being. This enduring connection is why customers don't simply see us as a one-time stop but rather as a place they choose to return to.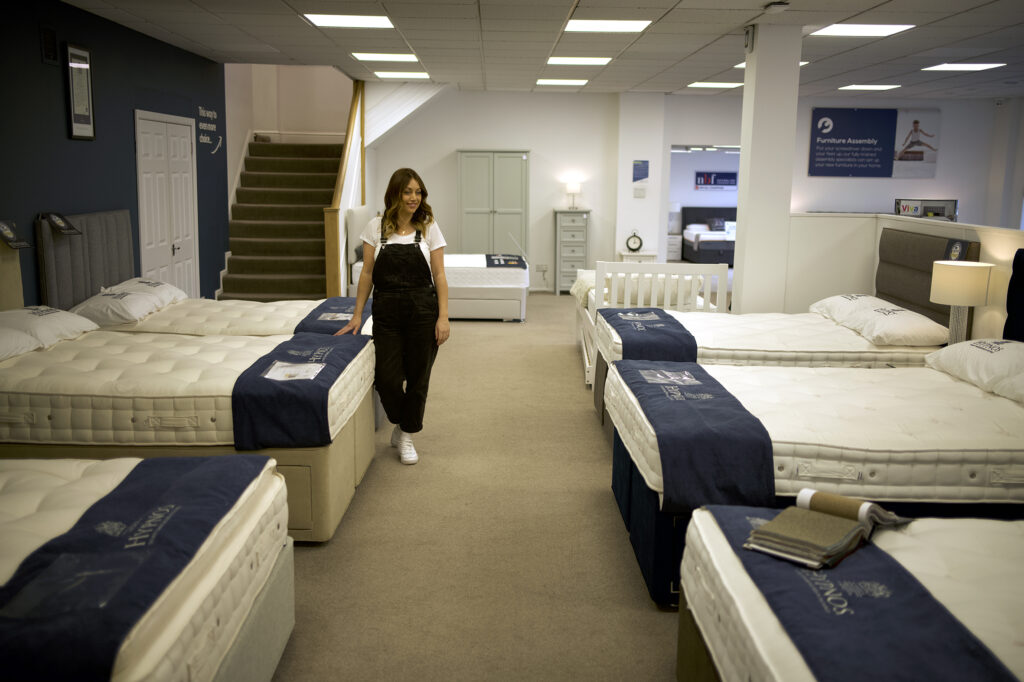 Is there anything else you would like to add?
We're eagerly anticipating the celebration of our 50th anniversary next year, marking a remarkable half-century in the industry. With the upcoming launch of our customer-centric e-commerce platform and our distinguished award-winning customer service, combined with our strong partnerships with leading brands, we're embarking on this milestone with excitement. Looking ahead to the next 50 years, we're enthusiastic about the possibilities that lie ahead for Land of Beds. Our commitment remains steadfast: to deliver top-notch service and an exceptional product lineup. We'll continue to prioritise our customers by actively listening and adapting to their needs. Keep an eye out for our upcoming birthday festivities; the best is yet to come!