Paul Glasswell, Managing Director and owner of independent furniture retailer Glasswells, talks about recent investments, with an eye on the future, and what product has seen growing demand.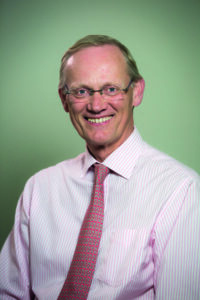 Recent investments?
Glasswells always invests profits back into the business to make improvements to the overall shopping experience, be it store refurbishments, investment in staff training and tech or switching to eco-friendly alternatives. We offer customers a place that they can browse comfortably for a few hours, with immaculate displays and expertise.
Currently we are working on refurbishing the stunning atrium area at our Ipswich store, inspired by the extensive works already completed at Bury St Edmunds. The design will include an imposing feature wall, to showcase products across all of our home furnishing departments, incorporating digital display screens, improved lighting and refined signage. First impressions are very important and this investment is sure to create a real wow-factor when customers enter the store. It also ensures customers can have an easy and enjoyable shopping experience, as the store is more open and products are more visible as soon as you enter the showroom.
We also are extending our central warehouse on Moreton Hall, Bury St Edmunds. Our warehouse is used to hold our stock and customer orders, as well as archived documents for businesses and we provide a storage service for our removal's customers. We also run a large commercial storage operation, which has seen significant growth in the last five years. Demand for this service is greater than the current space we have on offer and, as a result, we are mid-way through an extension at the site. The first phase involved moving the fencing on the car park to create additional exterior space for parking and an overflow storage area. Phase two is an extension to our warehouse, which will create space for an additional 2,000 pallet spaces, increasing our total commercial storage area to 5,000 pallets. This is scheduled to be completed in Spring 2023.
During the summer we invested in new members of staff to join our growing web and digital marketing team, to maximise online opportunities and grow our skill base in-house. This has allowed us to communicate with customers, and potential customers, more regularly through emails, blogs and social media, generating more visitors to the website. Our web team works hard to persuade a customer that it is worth coming to visit one of our fabulous stores, by ensuring our website and social channels showcase the huge choice, value and expertise that Glasswells has to offer.
Future plans?
We are always on the lookout for the next expansion opportunity. We are keen to open another Glasswells home department store within the East Anglian region, as well as requiring a larger warehousing facility to increase our commercial storage business in the not too distance future.
What is your mission?
Since 1946, the Glasswells' philosophy has been to provide the widest choice of quality furniture at the very best value, paired with outstanding customer service; a service that stands out from the crowd, is true and is trusted. Today, we uphold our promise and continue to exceed customer expectations by offering a huge range of exceptional furniture and furnishings for the entire home. We strive to put our customer first, by listening to feedback and providing choice and value with the widest variety of fresh designs that inspire and appeal to all.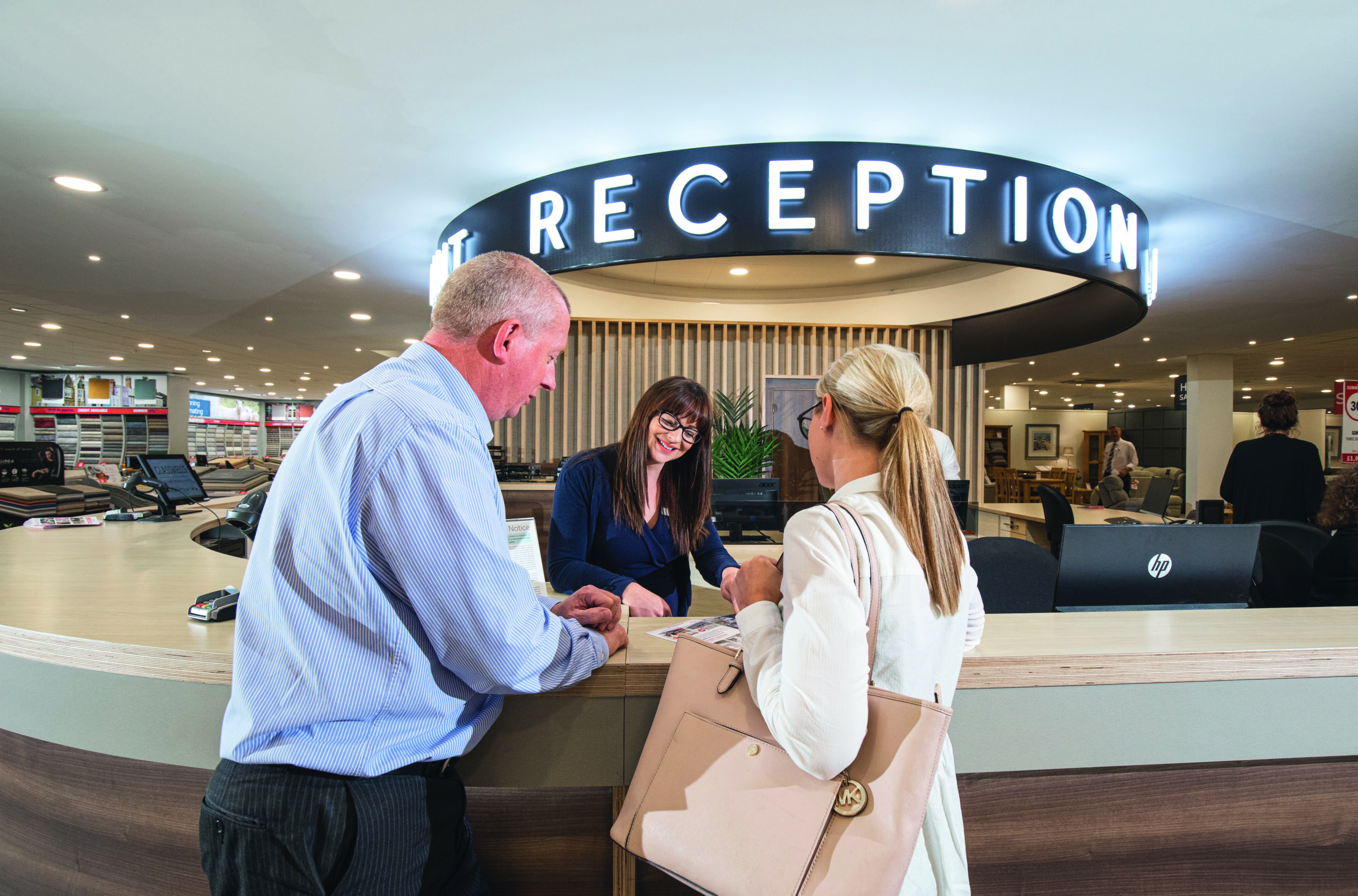 On sustainability, what is your business doing on this topic?
Our own commitment to the importance of sustainability, and that of our suppliers, is high on our agenda. We send out information to our customers through E-Shots and blogs, as well as implement a number of sustainable practices. These include operating solar panels, electric vehicle charging points, LED light bulbs, carrier bag reduction, recycling and waste partnerships, and teaming up with suppliers that focus on the environment too.
From regular e-shots and blogs to informative eco-information on our website, we promotes sustainable practices and efforts openly. During the last year alone, We have continued to build on its sustainability commitment across a number of areas, including solar panels, electric vehicles, packaging and recycling to name but a few. On solar panels, in 2014 we began the process of installing a total of 580kW solar panels at its stores in Bury St Edmunds and in Ipswich, as well as at its warehouse. In December 2021 we installed a 118kW system on the roof of its Haverhill branch, which has reduced energy draw down from the grid by over two thirds. In June 2022, we added a further 410kW solar panel system to the Bury St Edmunds store. We are now in discussions to add a further 200kW system to our storage and distribution centre, in line with our environmental policy. We have changed our heating from gas to electric, which benefits from using the energy generated from the solar panels to heat and cool our buildings. This has minimised the environmental impacts of our business.
We have installed four electric vehicle charging points at its Bury store this year too, which are being used regularly by customers. We have even replaced some of the company cars with electric vehicles. We have partnered with Clearabee for collection and disposal of our customers' old furniture, while in our warehouse we are shredding the card board boxes that products are delivered to us in and using this, instead of bubble wrap, when repacking goods for customers. All our light bulbs have been changed to be LED energy efficient bulbs in all our stores and our general waste is sent to West Suffolk District Council, which is processed into renewable energy.
We have reduced the number of carrier bags that we use, and the ones that we do use now are made of 100% recycled plastic and are 100% fully recyclable. We are also using paper bags in our gift departments. There is increasing awareness of the need to look after our planet, and we support suppliers who are committed to this. We promote the environmental benefits of purchasing our ranges from Harrison and Hypnos. In addition, we have started working with a new supplier, Millbrook Beds, as they offer a fully recyclable, zero to landfill range of beds called Smooth Tech.
How has recent business been?
Footfall has unfortunately reduced, following the huge demand for home furnishings which came after the pandemic. However, customers coming into our stores have been pleased to see the decreased lead times, new ranges and great offers now coming through. In regards to trends, we have seen a lot of interest in electric adjustable beds. Traditionally, adjustable beds were a solution for those who struggled with mobility and required extra care. However, nowadays these beds are more of a luxury for those who just want something a little more high-tech.
What challenges do you currently face?
The quantity of service issues can be a challenge, causing frustration for customers, ourselves and suppliers. Considerable time and resources are unfortunately occupied resolving these issues, which can be costly. We are also working hard to increase footfall, with great promotional offers and significant investment in our in-store environments and website.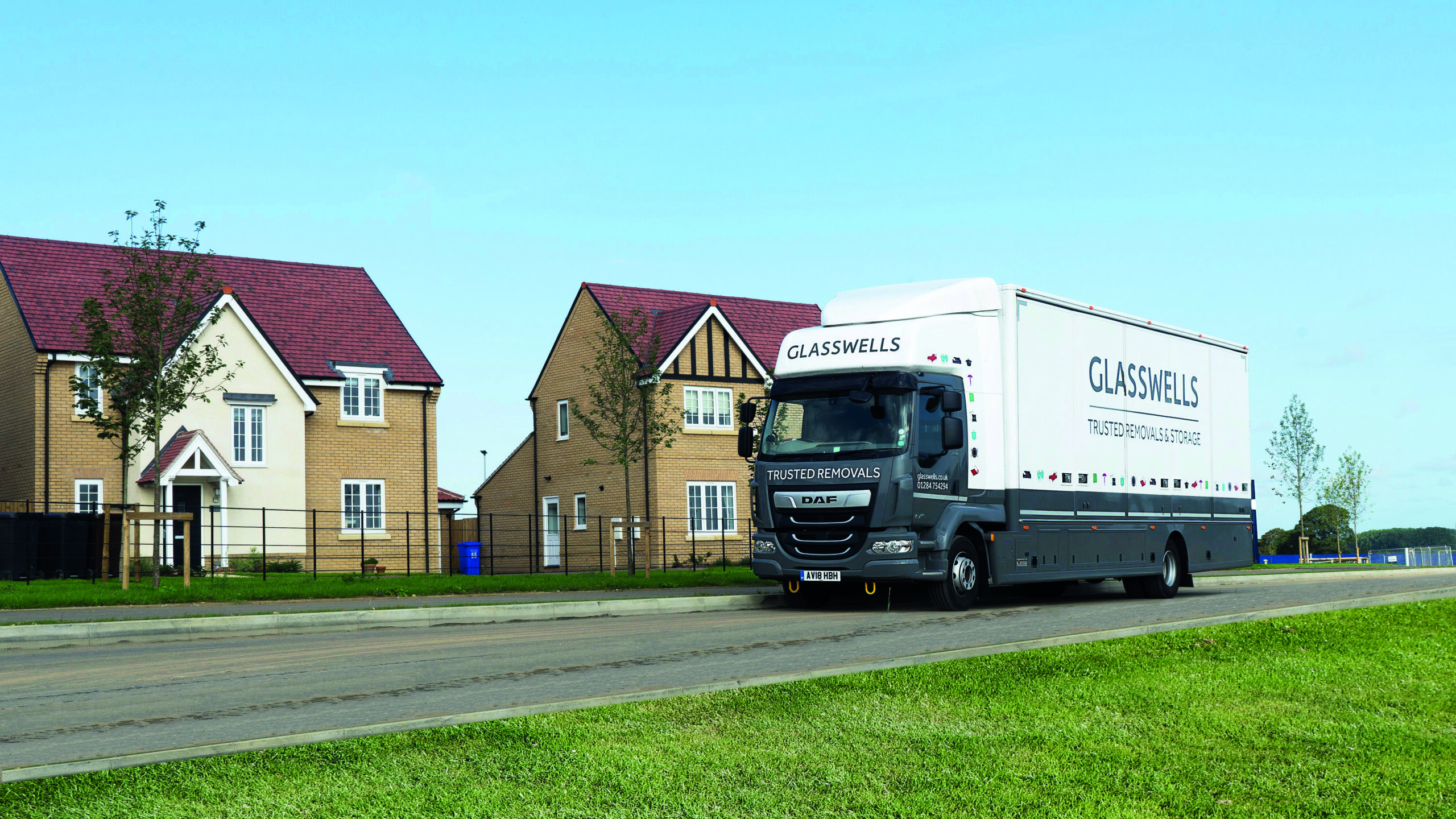 Do you have any staff you would like to pay special thanks to or recognition to and why?
All team members are valued at Glasswells and it is thanks to every one of them that we have the honorable and trusted reputation for choice, value and service. All of our 280 staff are focused on delivering a high level of service to our customers, which we hope encourages customers to come back and choose us again.
Why do you think customers choose your business?
We have a huge choice of home furnishings all under one roof, from furniture and beds, to flooring, curtains and blinds, kitchenware and home accessories. We offer everything you need to refresh any room in your home and we pride ourselves on providing really special shopping environments, where customers can spend a few hours leisurely shopping. Our in-store Place to Eat restaurant is also incredibly popular, with many customers visiting regularly to enjoy our home cooked lunches and freshly baked treats. We work closely with our carefully selected suppliers to offer great value for money. We have a wide spread of price points to suit all budgets, from big name brands to products that have been chosen to sit under the Glasswells Collections home brand.
Our experts provide a trustworthy and reliable service and frequently have training in which they gain invaluable knowledge of products. This makes our team confident to help customers choose the right products for their needs and lifestyle. It is important that we get it right the first time.
Glasswells is a household name in Suffolk and beyond and we have built a strong reputation for quality products, great value and exceptional customer service over our 76 years of trading. To quote the NBF judges at this year's awards ceremony 'Glasswells is one the finest furniture retailers, not just in the UK but maybe all of Europe,' we know our trade, we are experts in our field. It is for all of these reasons that generations of customers choose to shop at Glasswells time after time.