Gallery Direct launched their SS23 Collection, featuring over 500 new lines, at the recent January Furniture Show in Birmingham. Offering a wonderful selection of outdoor living, furniture, including upholstery, wall décor, accessories and textiles, the collection was well received by the visitors at the show.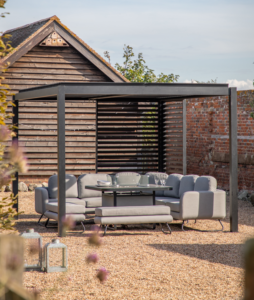 Amongst the products on display were some of their new outdoor furniture lines. The collection offers an exciting array of products with some stunning designs, including the contemporary Ancona range which offers two lounge sets, three dining sets and a lounger, with all but one in a choice of two colours. Some of the dining sets include a built-in bioethanol fire pit, so you can enjoy your outdoor space on cooler days and when the sun goes down. The range features all-weather fabric on the seats, which is stain, mould and fade resistant, and they are padded with quick drying foam.
In contrast, the Ragusa collection features wide large seats and extra thick cushions combined with 9mm full rounded weave rattan to create stylish chunky pieces. It offers two lounge sets, one of which has a corner sofa. There is also a 1-seater module which can be used to extend the corner sofa. The cushions are showerproof and the coffee tables have glass tops.
Designed to allow you to enjoy your garden for longer is Gallery's high quality Messini Pergola. The roof louvres can be tilted, using a handle winder, allowing you to let in the sunshine, or closing them to offer shade and cover from rain. The clever design features a drainage system; the louvres overlap when closed, making the roof watertight, and they incorporate drainage, so water runs from them into the frame and then down the inside of the legs. Slatted side screens in two sizes are available separately to accompany the pergola, with different options for position, allowing you to place them to suit your own design. The pergola and screens are crafted from aluminium with a contemporary black powder coated finish.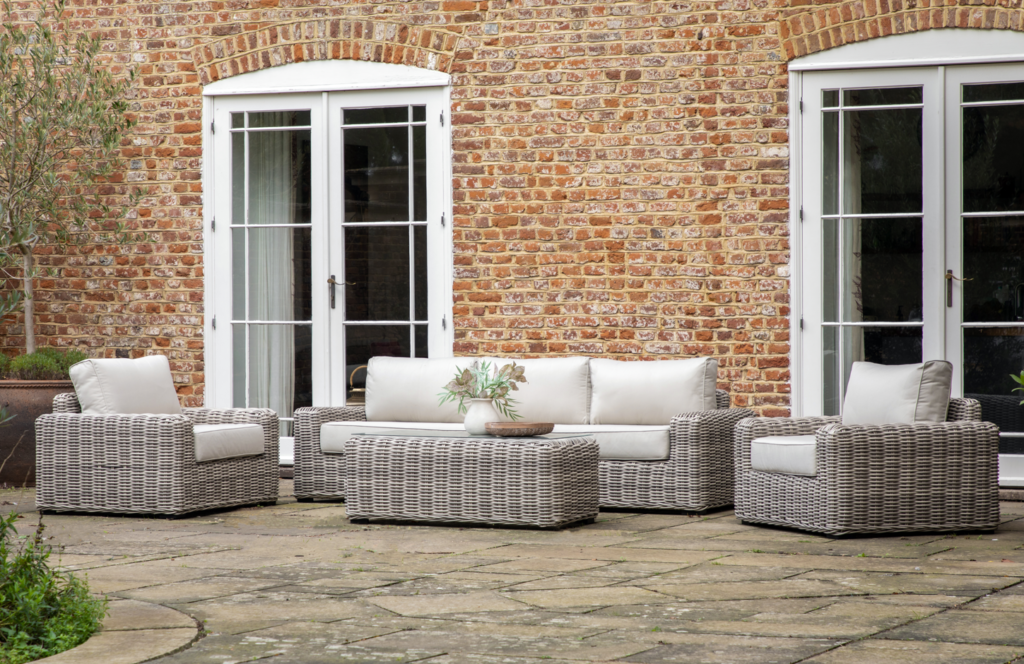 To accompany the new products, Gallery also launched seven new guides, plus a Lookbook. Each guide covers one of Gallery's product categories, namely Outdoor, Furniture, Made to Order, Wall Décor, Textiles, Home Accessories and Lighting. The guides are designed to make it easy for customers to find the products they are looking for, by presenting every product in the category, both new and current, in a clear, logical way within one publication. The Lookbook focuses on the new SS23 lines across the categories, to give customers ideas for how to put products together to give the look required.
All the new products plus the books are available to view on their website. Or to see some of Gallery's SS23 Collection and their Guides and Lookbook in person, visit them at Spring Fair on stands 8F30-7A31 and 7A30-B31 or book an appointment with a Key Account Manager to visit their stunning showroom near Chesterfield, just off junction 29a of the M1.