Bed manufacturer Millbrook Beds has unveiled its new spring development, a first to market product that doubles the lifespan of a mattress.
Infinity is a new base mattress and topper duo concept which presents retailers with nine different bed varieties for the floor space of one double bed. Consumers can choose tailored toppers for the standard mattress base by mix and matching materials and firmness ratings to suit their specific sleep needs.
Ross Thurston, from Millbrook Beds, commented: "We are delighted to launch Infinity to help drive sustainability and the eco credentials of the bed industry. This entirely new concept in mattress spring manufacture will ensure a 20-year lifespan, rather than the standard 7-10 years.
"The core of the mattress also uses our Nemoflex technology, which is made up of over 300 plastic bottles and entirely recyclable. So not only does it offer greater longevity, but it reduces the amount of mattresses in UK landfill."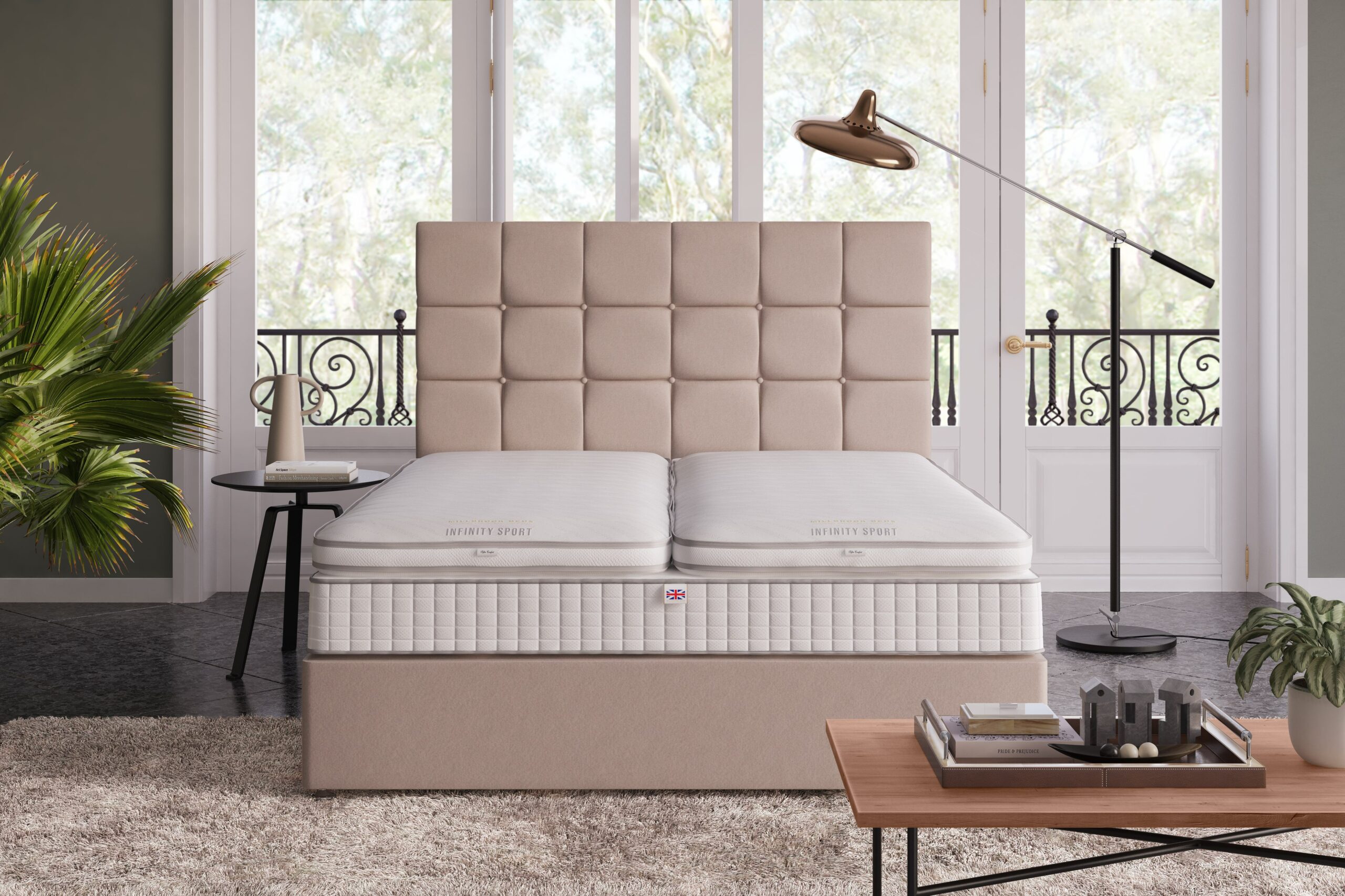 All Infinity toppers are made bespoke to order from 3ft wide samples which will be provided to retailers with a topper stand for space efficiency. Through Infinity, retailers can put the customer-first element back into retail and offer an experience which can't be shopped online. Each topper is available in soft, medium and firm.
"We are committed to innovation and product development which offers sustainability for consumers and the planet, while offering our retail partners a highly personalised and engaging shopping experience to get customers back through the door and buying in person," Ross said.
The material options include:
Natural and harmful chemical free which consists of a viscose cover with a wool and cotton filling. This filling is natural and sustainable.
Dry Fit hypoallergenic this has a soft and breathable recycled polyester filling which helps balance moisture throughout the night. It is perfect for those who have skin or respiratory allergies
Sport version which has a knitted technical Celliant fabric cover to put temperature back into the body to aid recovery for those who are sports or gym enthusiasts.
"When toppers reach the end of their useful life, or when preferences change with age or life stage, they can be replaced and are delivered in a box which is used to return the old one for recycling," Ross added.