Home and outdoor furniture supplier Gallery Direct is celebrating an iconic milestone year, with the business reaching their 50th anniversary. We caught up with Peter Delaney, Managing Director, to find out more about how the company plans to celebrate the occasion, while reminiscing on some key moments over the last five decades.
Gallery Direct has grown to become one of the pillars of the furnishing industry, with ongoing commitment to supplying new products from multiple categories and displaying them in such vibrant settings. It has been some evolution from just UK manufactured mirrors when the business started life back in 1973. The continuous development, and graft behind the scenes, has seen the business grow through each decade, something Peter Delaney, who has been in the hot seat for almost 20 years, is immensely "proud" of. "Looking back at our family business, I feel very proud. My dad Mick, with the support of my mum Brenda, worked hard to bring handmade frames and mirrors to market, all manufactured in South East London. It has been an exceptionally exciting journey that I am really proud of, and thanks to the hard work and talent of the amazing team that we have built around us."
One key period for Gallery was when Peter and his wife, Nicole, redeveloped the business at the turn of the century, propelling it into the new millennium with a clear strategy of category expansion by developing on-trend commercial home interior solutions. Then, around 10 years ago, new shareholders helped "turbo boost the business further", allowing for a significant acquisition strategy to be put into place, and the rest, as they say, is history. Back to present day, Gallery used the recent January Furniture Show and Spring Fair trade events to officially kick-off the 50-year celebrations, alongside a raft of new product launches. "At the start of the year, we launched over 500 new lines plus seven new category guides and two edits, alongside exhibiting at both JFS and Spring Fair, which proved to be the perfect platforms for our initial anniversary celebrations," Peter said. "We had 50-year branding across a range of giveaways along with legendary client hospitality at both shows, while at the Spring Fair, we did special 50-year celebration offers for customers and a 50-year celebratory cake!"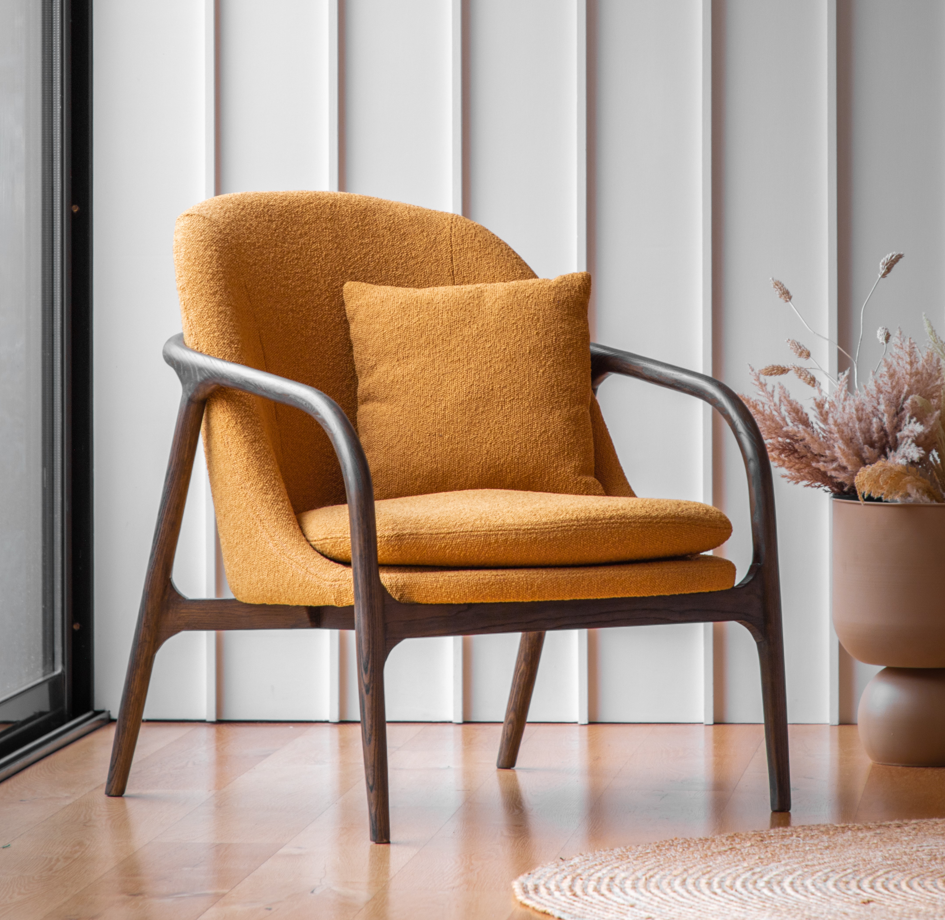 "Expanding a business is never easy, but some key areas that have required careful management include building our great team to where it is now, the integration of IT systems, the transition from customers' traditional ways of buying to online buying, supply chain management and the ever-growing focus around environmental and social responsibilities."
And that's not all. Gallery is planning some exciting client and trade events throughout the year, that will celebrate the heritage and history of their dynamic business. Peter continues: "We have big plans for our @Home events, where clients will be treated to a range of category showcases at our showrooms and distribution centre near Chesterfield. We also have a plan for a very special project of national importance that will be featuring an amazing piece of furniture, but for now this is top secret." Unable to budge on the details at this stage, Peter did share that there may also be even further growth in the pipeline, "We're always on the lookout for acquisitions that align with Gallery's business direction, so watch this space!"
Reverting from the future back to their history, Peter paid special recognition to his father Mick, who was a "real character". "Mick Delaney was incredibly commercial and often 'blunt' with clients and prospects alike. A fond memory of Mick at meetings was how he could turn the tables on buyers by landing a 'win-win deal for all' that favoured Gallery!" Another highlight, one that remains incredibly personal to Peter was his first USA large container sale, which consisted of 127 containers of mirrors to be delivered on time in six depots across the USA. The order was fulfilled, with Peter and the rest of his team physically making every single mirror. Peter also reflected on several other highlights from over the years: "The three Sittingbourne warehouse moves over a nine-year period was a great, but challenging time, due to our exponential growth within the business, while our first double height stand at JFS a few years back was not easy designing and building, but looked fantastic and something completely eye-catching at a trade show. The end result was brilliant – not so much the dismantling though! We have also won several awards over recent years – and continue to do so, which is testament to the hard work of the team and another staple in how successful the business has been."
So, what has been the key to success over the past 50 years? The first three words that followed were: "Never standing still." As touched upon earlier in this article, Gallery has continually developed and expanded the business, adding in new product categories and sub-categories to widen their offering – and consistently launching new product ranges, while employing experts in each field to help do this. "Gallery's evolution from mirrors was to occasional furniture, then textiles," Peter said, continuing: "We then purchased 'Frank Hudson Furniture', who had been crafting fine furniture since 1947, in 2014 – two of Frank's grandson's, James and Tom, still work for Gallery, bringing their wealth of knowledge about furniture to the business. Then we acquired Westbury bed manufacturer 'Dreamworks Beds' in 2015, so we could offer UK manufactured mattresses and upholstery. Naturally, we expanded into home accessories and then outdoor living."
Other key factors include the purchase of their own transport fleet to give full control over customer deliveries, increased warehousing in line with business expansion, in Sittingbourne and Chesterfield, so they can hold stock in the UK for quick delivery, investing in showrooms for customers to view products between shows and the expansion of country offices in China, Vietnam, Indonesia and India to give more control over supply chain and quality. A final thought on their ongoing success is all about customer service and coping with challenges that may come along, as Peter adds: "We're always looking for ways to help customers, from white labelling products and drop ship ready packaging, to the launch of our new website where clients can log in to check stock, see prices, place and track orders.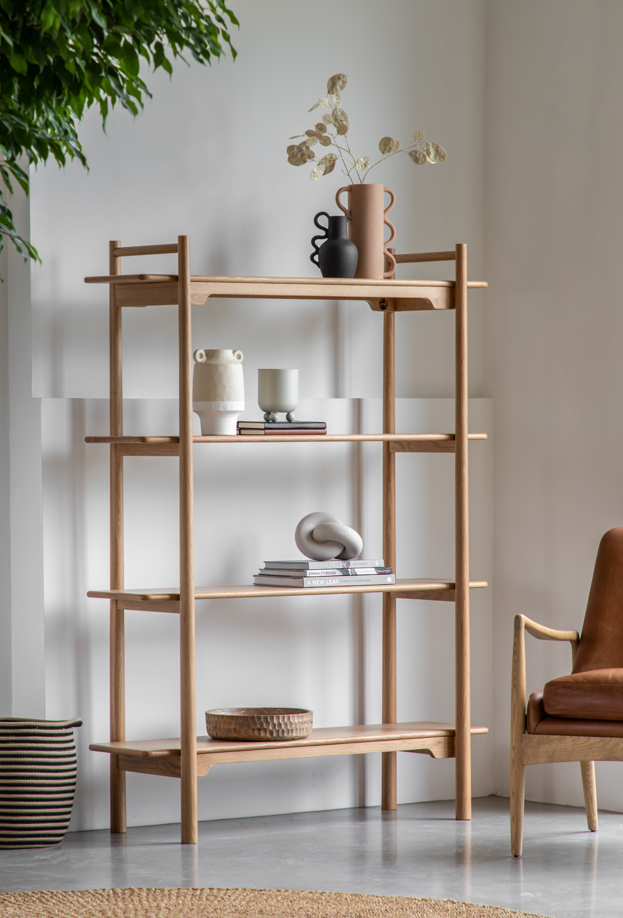 "Expanding a business is never easy, but some key areas that have required careful management include building our great team to where it is now, the integration of IT systems, the transition from customers' traditional ways of buying to online buying, supply chain management and the ever-growing focus around environmental and social responsibilities."
As for present day, current business has been positive with continued growth, while adapting to customer needs remains paramount. "Recent years have been challenging due to Covid, supply chain problems and the economic climate, but we've worked hard to overcome these and the start to this year has been incredibly successful. We anticipate further growth in the year ahead and we are constantly working hard to offer customers great value with fresh products," Peter said.
Sticking with fresh products, Peter elaborated on current industry trends that Gallery is seeing within the market across four key product sectors. Firstly, on Outdoor Living: "People want more than just a table and chairs, they want to create outdoor living areas that extend their home to give an extra room outside, with a choice of furniture styles and designs to suit different tastes, along with accessories, textiles, lighting, etc to give the complete look, as you would for an indoor space." Next up is Furniture, as Peter continues: "We are noticing that updated traditional, modern twists on classic styles is very on-trend. Transitional (not too contemporary), but offering practical modern designs for everyday living is popular, along with painted finishes." As for Accessories: "The easy living style is very popular at the moment, with dry look florals, natural finishes and organic shapes. The handmade look is growing, with each piece different, while home fragrance is another area we are seeing on the upward trend." Finally, with Textiles, Peter concludes his own trend report: "Bouclé fabric is very on trend, while sustainability – recycled plastic – is key for us. We have a selection of cushions, throws, occasional seating and rugs, including a new range for outdoor use, which are made from recycled plastic bottles and they are performing very well."
Another area that has proven strong initial success, and part of their 50th year celebrations, is a nod back to one of Frank Hudson and Gallery's classic ranges with an updated contemporary feel. "We selected Spire and the team developed a new range of living and dining pieces, designed to offer a timeless 'new traditional' look, with its elegant style with a modern touch. The furniture features high quality marquetry with inlaid book-matched veneers and there are two finishes: Highgrove -offering lovely warm tones; and Madison – with rich deep tones for a more contemporary look," Peter said.
With 50 years of innovation, Gallery Direct has established a firm foothold in the furnishing industry, with the company excited for their next chapter. As Peter said earlier, their heritage and ongoing success is due to "never standing still". Here's to the next 50 years!