The National Bed Federation (NBF) has appointed four new members to its Council, with the resignation of four.
Following its AGM on Thursday 18th May 2023, the NBF has appointed Nick Harland-Smith, MD of Handy; Steve Warren, MD of Sleepeezee; Mike Holmes, MD of Leggett & Platt (Kayfoam Woolfson/Kaymed); and Angela Moran, ESG Director at Silentnight as new Council members.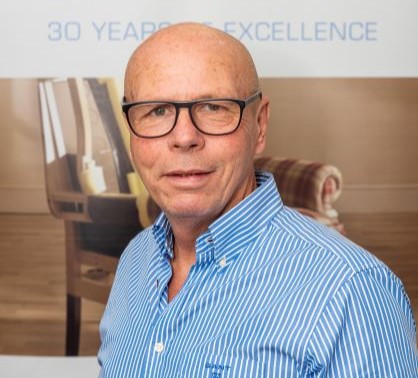 Stepping down were Past Presidents Tony Lisanti, CEO of Airsprung Group plc; David Moffitt, CEO of Kaymed; and Ebrahim Patel, MD of Vogue Beds; along with Greg Winston, from Elite Beds.
Tony is the longest-serving member, having been appointed back in 2008 and serving as President from 2017 to 2020. He has also chaired the Circular Economy Committee – and intends to remain on this committee for the moment.
Ebrahim has been on the Council since 2012 and was President in 2015 – 17. David joined in 2018 and led the NBF from 2020-22. Greg was elected in 2020 and has now stepped down following the closure of his family's bed manufacturing business.
Current President Jim Gerety said: "We are immensely grateful to all our departing Council and Board members for their service to the NBF and the bed industry – long or short. Without their willingness to give up their time and their wise council, the NBF would not be the respected organisation it is.
"Our new Council members will I am sure bring a fresh new perspective to our strategy going forwards," says Jim. "With Tristine Hargreaves replacing Jessica at the helm as Executive Director, it really does feel like a new era has begun!"