National retailer Marks and Spencer (M&S) has reported a reduction in losses within its furniture sector of the Clothing & Home division.
According to its full year results for the 52 weeks ended 2 April 2022, total Clothing & Home delivered 3.8% sales growth, driven by online sales, to £3.3bn, while also generating an operating profit before adjusting items of £330.7m.
M&S said store sales declined 11.2%, with performance continuing to be impacted by legacy high street and city centre stores, although there was some improvement in H2, while online sales were up 55.6%, with strong growth throughout the year outperforming pure-play peers.
Within its Home offering, M&S added: "Home ranges have been reshaped, with pricing realigned to the market in areas such as bed linen, lighting and curtains. Furniture ranges are being upgraded and losses have reduced."
M&S has also announced the launch of a new homeware collection in collaboration with Fired Earth, featuring textile designs that include iconic prints and Fired Earth's signature colours.
Commenting on the partnership, Fired Earth said: "When M&S was looking to create a collection rich in colour and pattern, Fired Earth was the natural partner. We've been working on the project for well over a year, so it's great to now be able to tell you all about it.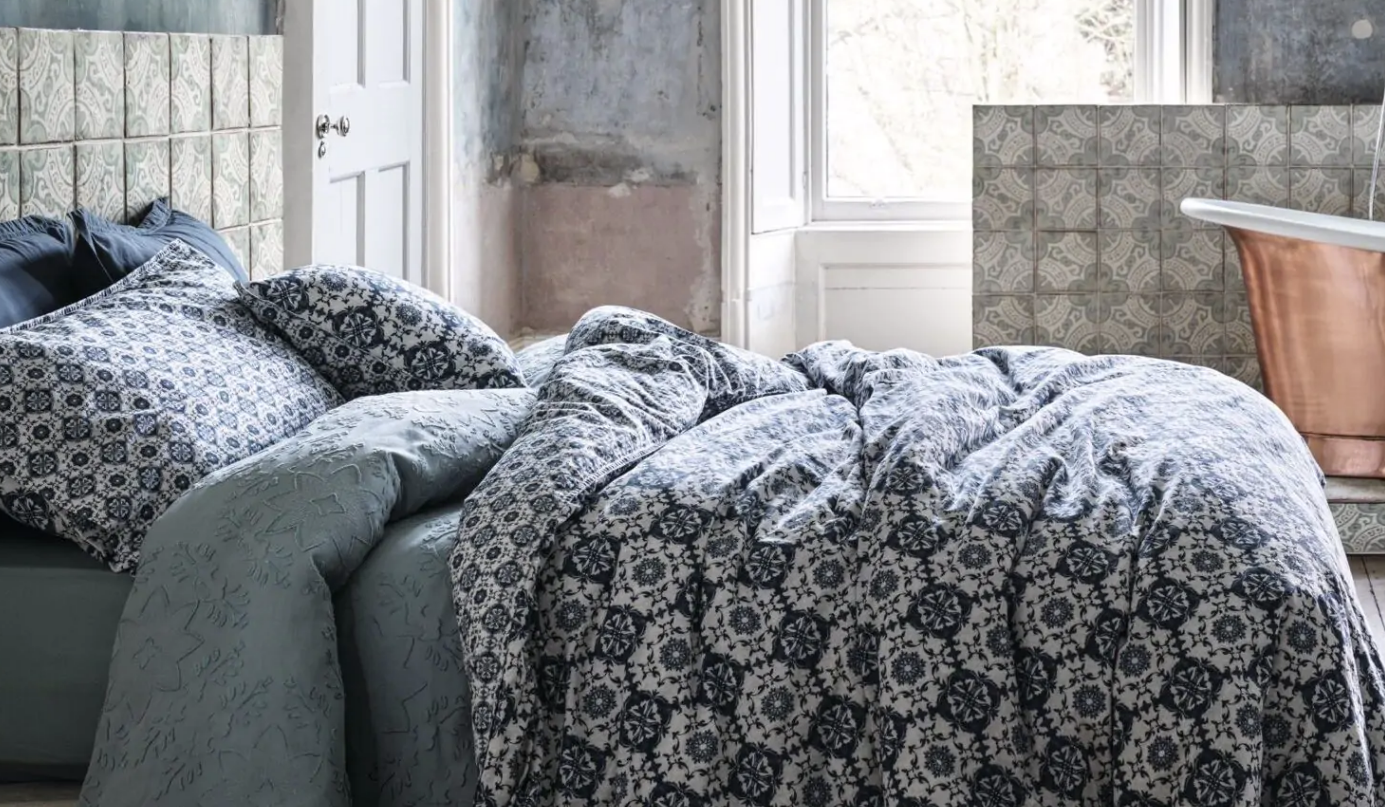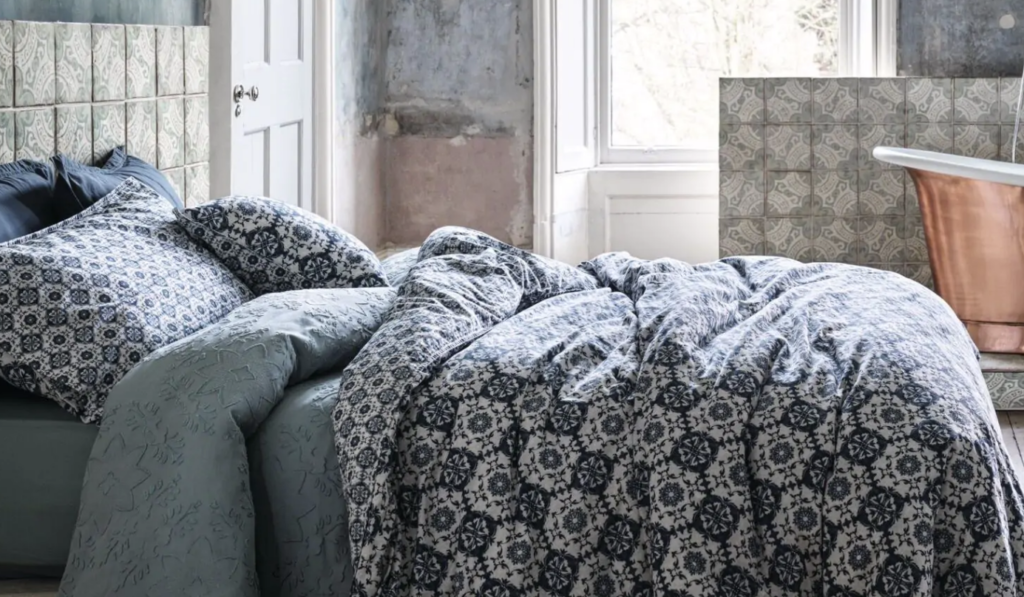 "The result is a gorgeous collection of textiles inspired by our distinctive Paris and Marrakech tile ranges and a plain colour collection inspired by some of our beautiful paint shades.
"Working on the project has been hugely inspiring for everyone in the Fired Earth team. From the initial meeting to discuss the potential for a partnership through to seeing the final products brought to life, it has been an enjoyable and hugely creative process.
"At an early design meeting at our Beaconsfield showroom, it was instantly apparent how well the two respective design teams would work together. Excitement built as we looked at tiles and paint colours for inspiration – and the story evolved from there."
Group sales before adjusting items was £10.9bn, up 21.5%, with adjusted profit before tax resulting at £522.9m.
Steve Rowe, CEO: "When I took over the reins at M&S six years ago, I committed to tackling the underlying issues that had eroded the strength of the business and building the foundations for future growth. For me, what is important about these results is not just the restoration of profit and strong cash flow; it is that they demonstrate that M&S has fundamentally changed.
"While there is much more to do, the business has moved beyond proving its relevance and has the opportunity for substantial future growth. It has been my privilege to be the steward and shopkeeper of this fantastic business and extraordinary brand at such an important stage in its history. The changes we have delivered are down to the commitment and hard work of colleagues across the business, and I am delighted to hand the baton on to Stuart, Katie and Eoin to lead the next phase."